J. L. Newbern Middle School announces the 2023-24 Dance Team and Cheer Squad tryouts for upcoming 6th, 7th and 8th grade students. They are looking for energetic, enthusiastic and efficient cheerleaders and dancers who will help spread school spirit at NMS! Everything you need to know to prepare for tryouts is included in the packets linked here (
http://bit.ly/3yW4WNi
).

Parents and guardians you've seen a lot of pictures on our page this year but there will be so many more in the yearbook that you don't want to miss. Please order your scholar a yearbook so that they will have memories for years to come. Padres y tutores, han visto muchas fotos en nuestra página este año, pero habrá muchas más en el anuario que no querrán perderse. Pida a su estudiante un anuario para que tenga recuerdos en los años venideros.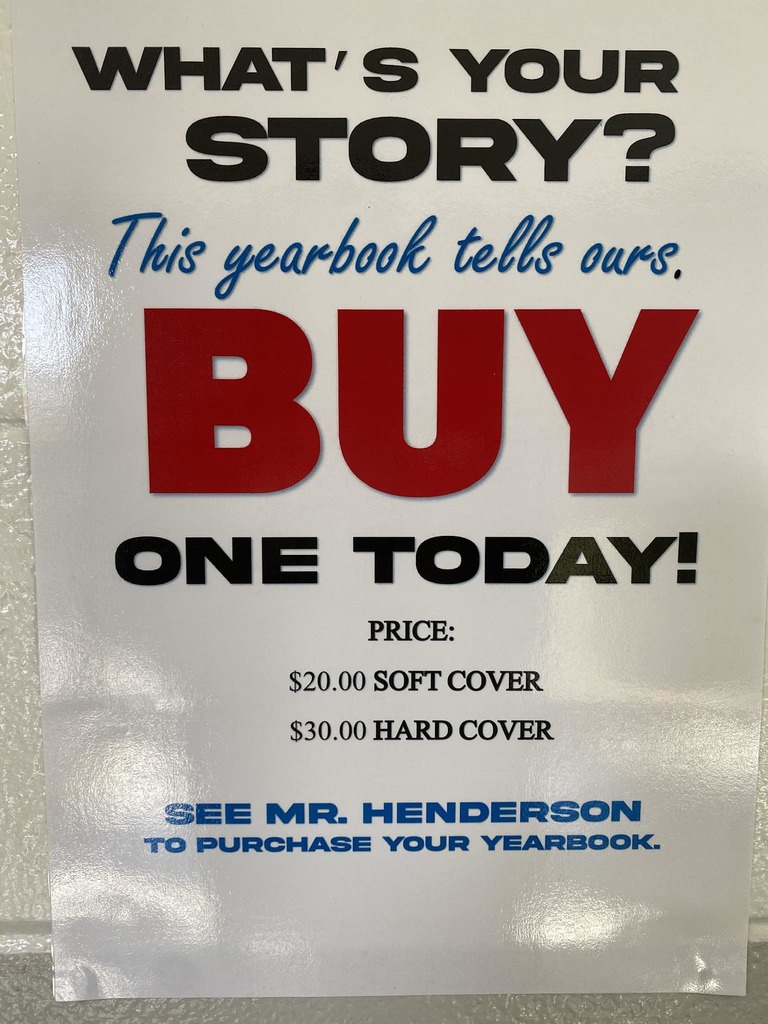 Check out these test-taking tips to help prepare your scholar for any test that they may have all year long. Make sure to save this post so you can refer back to it when you need it.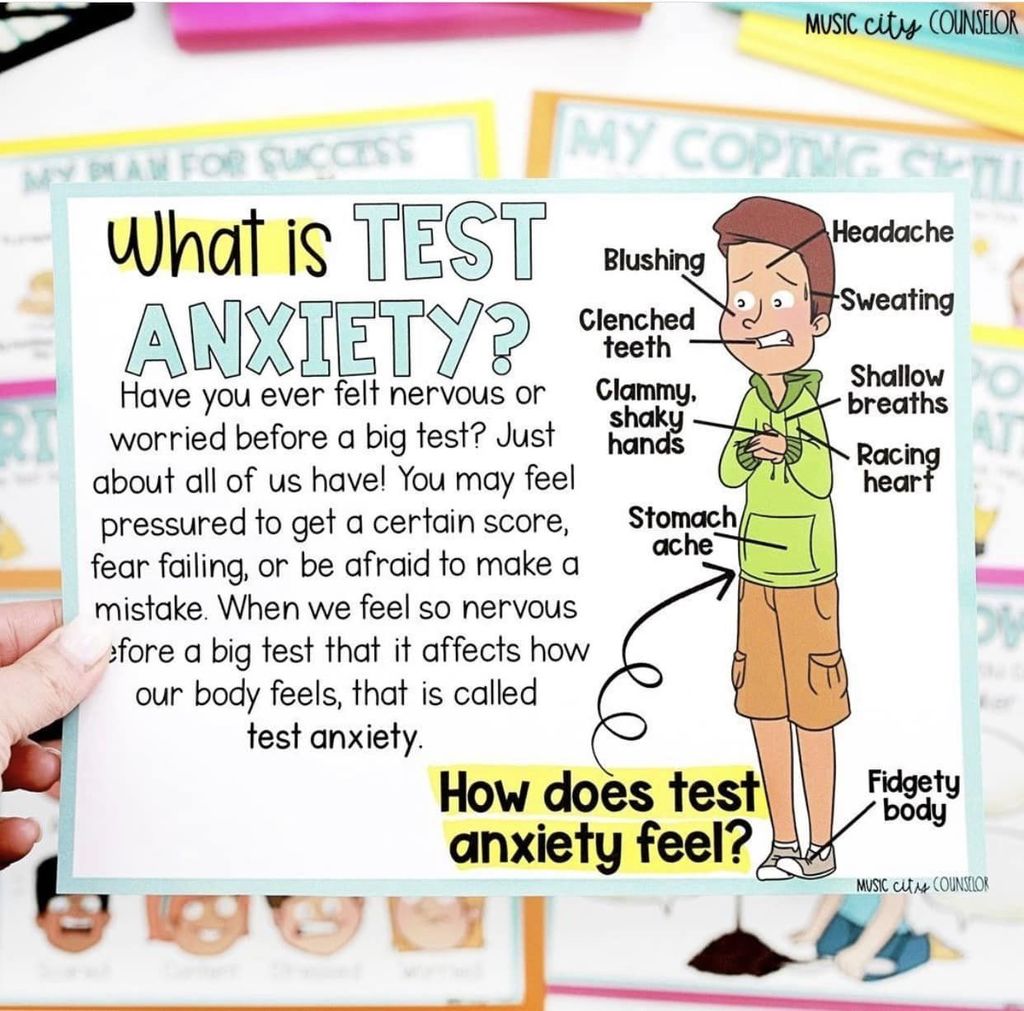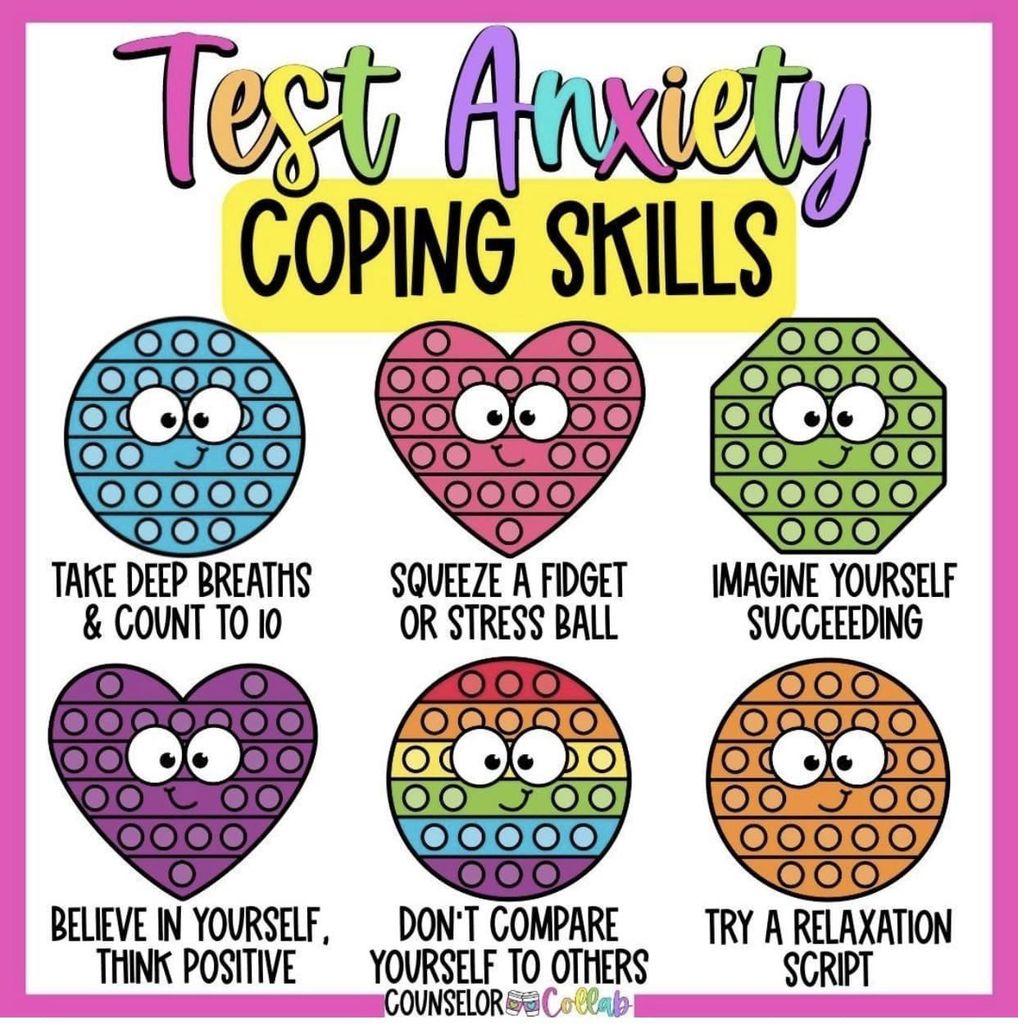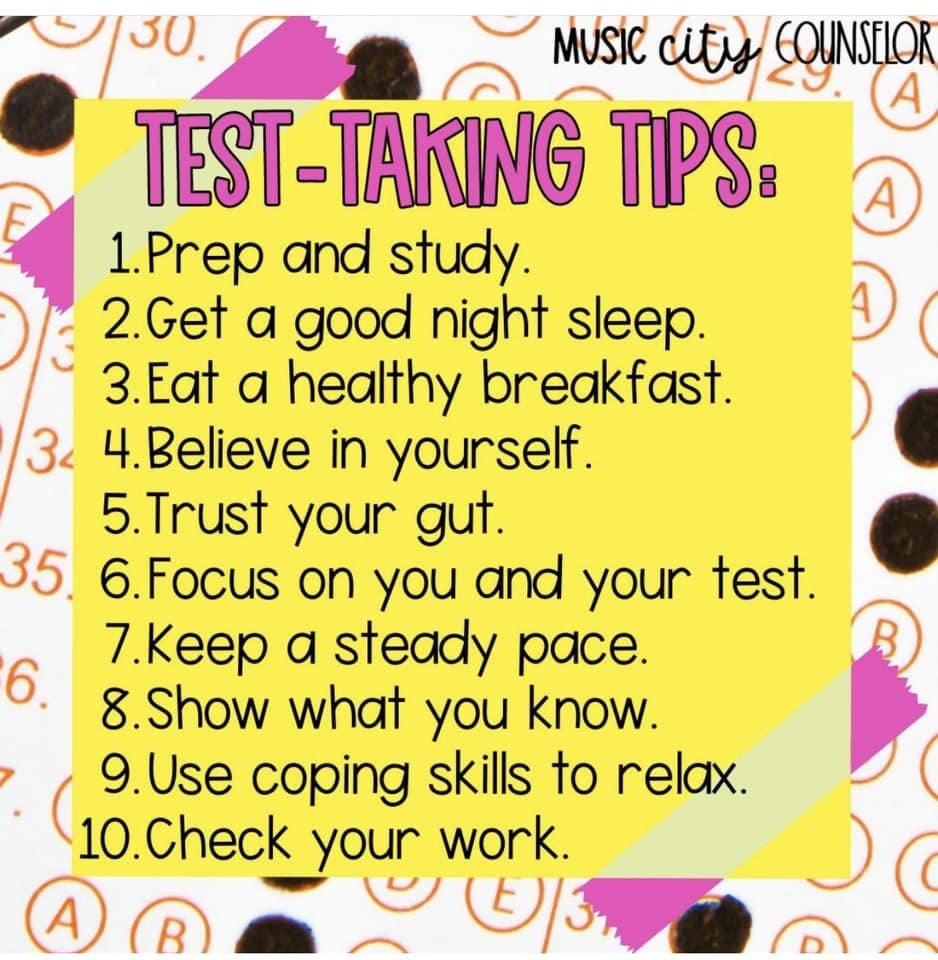 Down syndrome (or Trisomy 21) is a condition in which a person has an extra chromosome. Chromosomes are "packages" of genes in the body. They determine how a baby's body forms and functions as it grows. Around 1 in every 800 babies will be born with Down syndrome. Down syndrome occurs naturally – there is no known cause. Down syndrome usually causes varying degrees of intellectual and physical disability and associated medical issues. Join us on March 21 as we show our support for everyone who has Down Syndrome and wear your most colorful mismatched socks.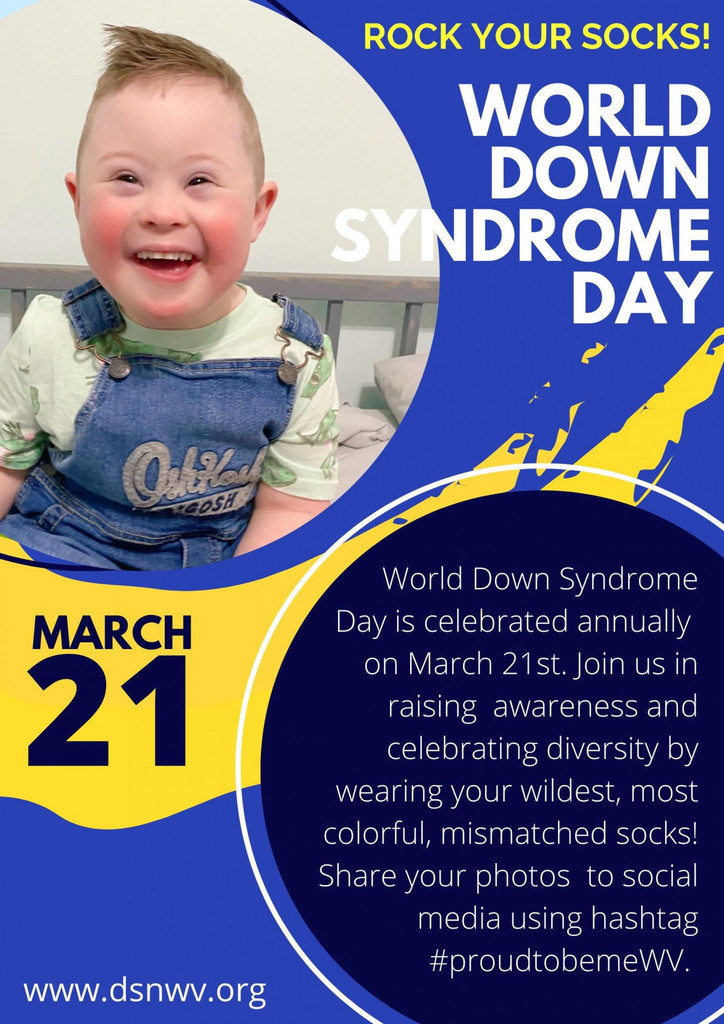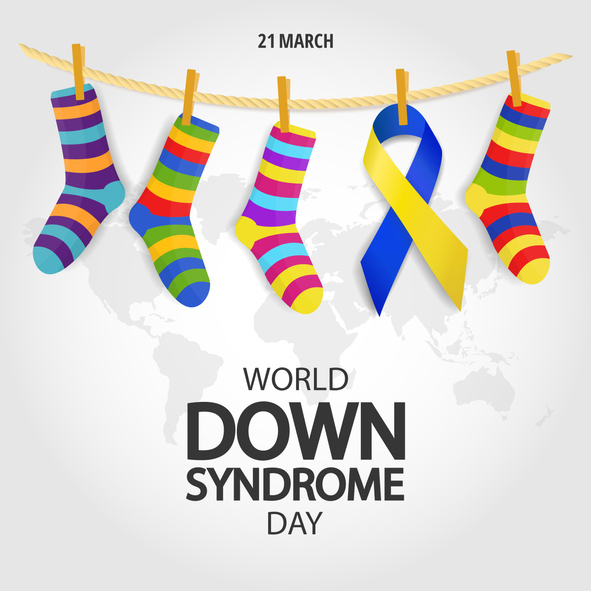 Monday, March 13 will be a teacher in-service day. Students, enjoy your day off!! See everyone back at school on Tuesday, March 14.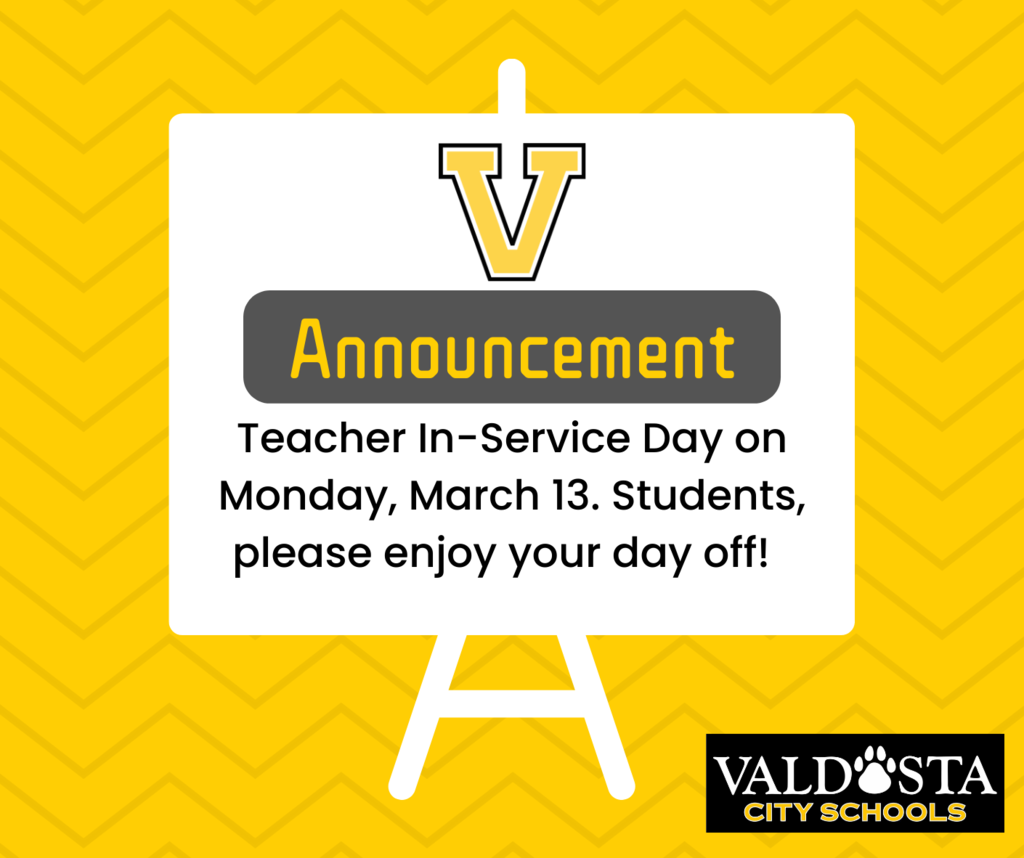 Save the date and plan to donate blood t o help save a life. Life South will be here on March 29 from 10-4 and each and everyone of you are welcome to donate. We hope to see you here.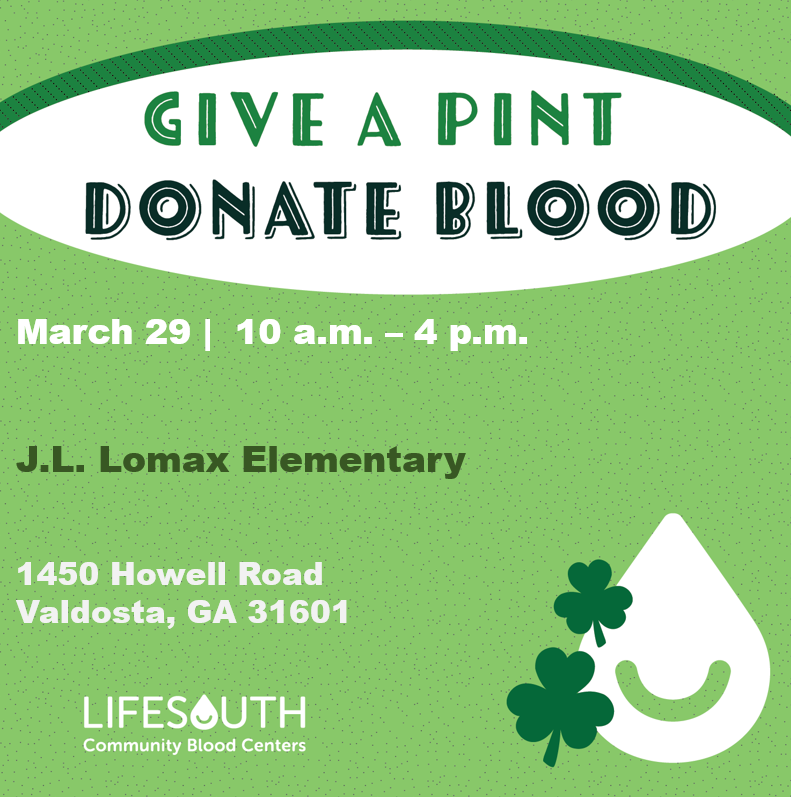 College and Career Week is March 6-10, 2023. This week will give each scholar a chance to learn about options for their future. We will end the week with a college and career fair for our third, fourth, and fifth grade scholars. La Semana de la Universidad y la Carrera es del 6 al 10 de marzo de 2023. Esta semana le dará a cada estudiante la oportunidad de conocer las opciones para su futuro. Terminaremos la semana con una feria universitaria y profesional para nuestros estudiantes de tercer, cuarto y quinto grado.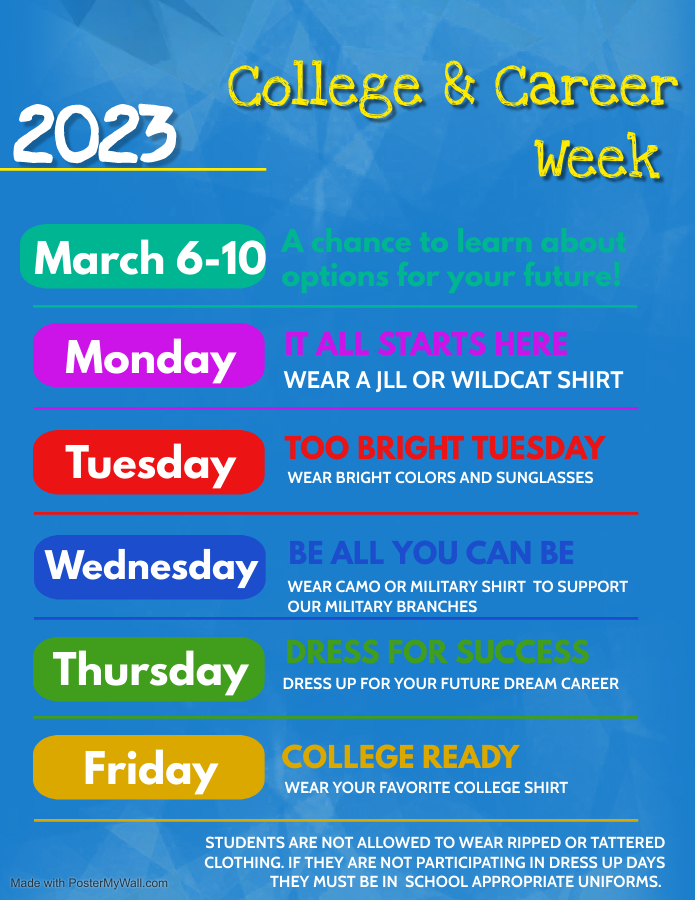 J.L. Lomax will host it's annual Black History Program on Tuesday, February 28. Parents are invited to attend at 10:30. Please park down by the gym to enter the program. J.L. Lomax será el anfitrión de su Programa de Historia Negra anual el martes 28 de febrero. Los padres están invitados a asistir a las 10:30. Estacione cerca del gimnasio para ingresar al programa.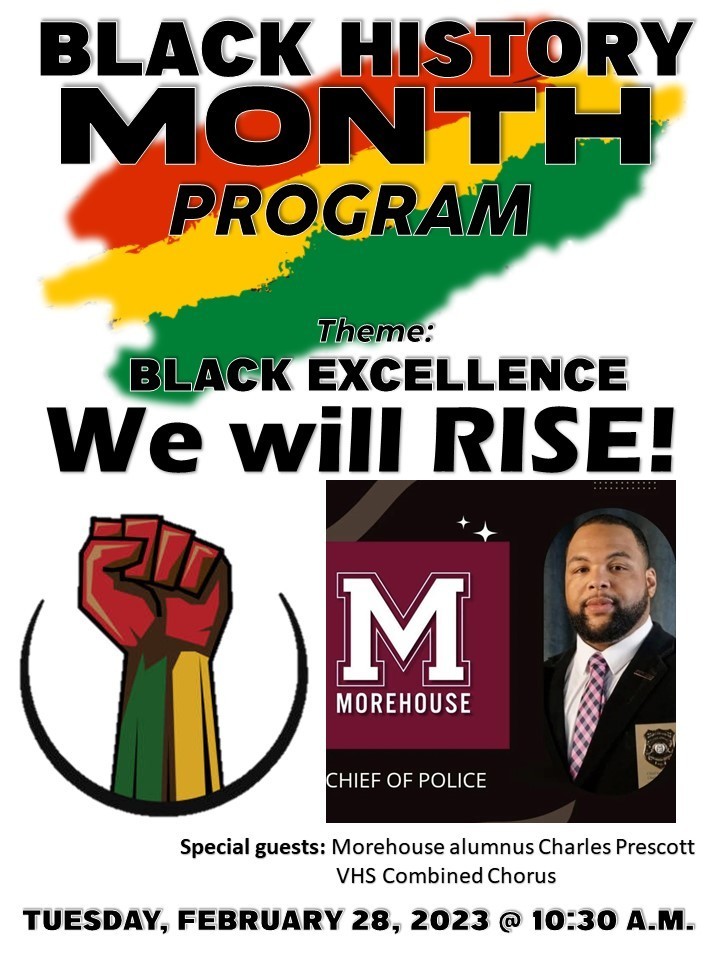 VCS will host the ESOL Family Day on Saturday, March 11 from 10 am until 12 pm at Valdosta Middle School.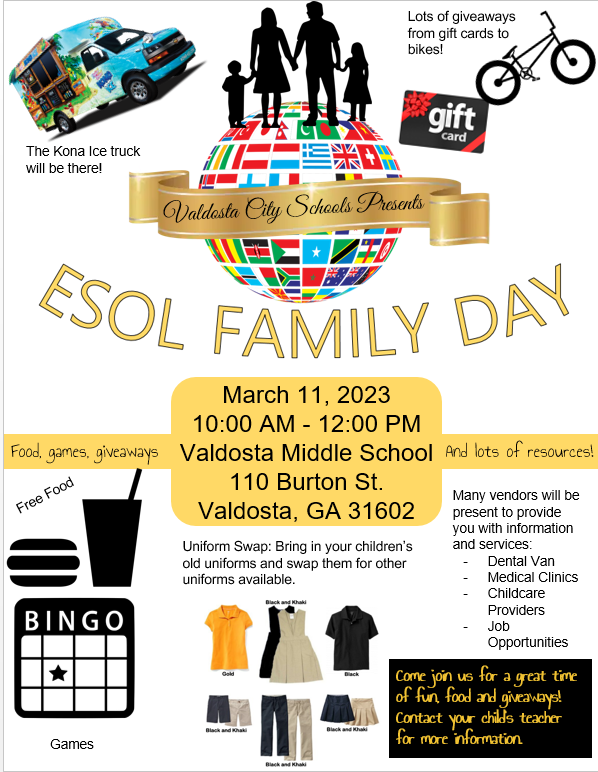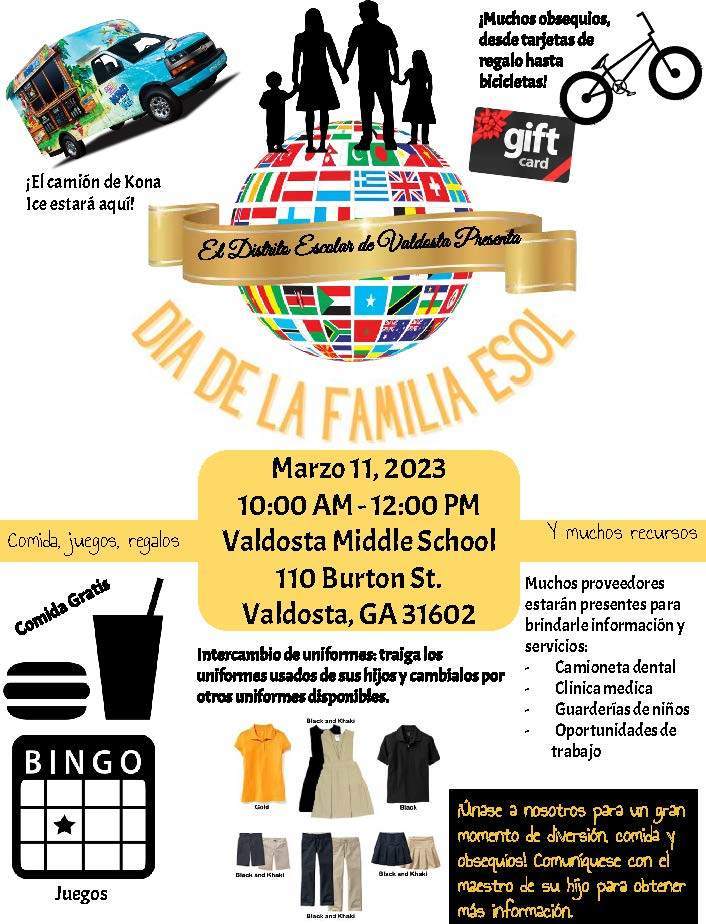 J.L. Lomax will be hosting their annual Winter Formal, February 17 for third, fourth and fifth grade students. Tickets are $10 each. Students will get to dress nice and enjoy times with friends from 6:00-8:00p.m. J.L. Lomax será el anfitrión de su Winter Formal anual, el 17 de febrero, para estudiantes de tercer, cuarto y quinto grado. Los boletos cuestan $10 cada uno. Los estudiantes se vestirán bien y disfrutarán momentos con amigos de 6:00 p. m. a 8:00 p. m.

Valdosta City Schools will be closed for Winter Break on Monday, February 13. Staff returns for an in-service day on Tuesday, February 14, however students remain on break. Students return to school on Wednesday, February 15. Enjoy the long weekend!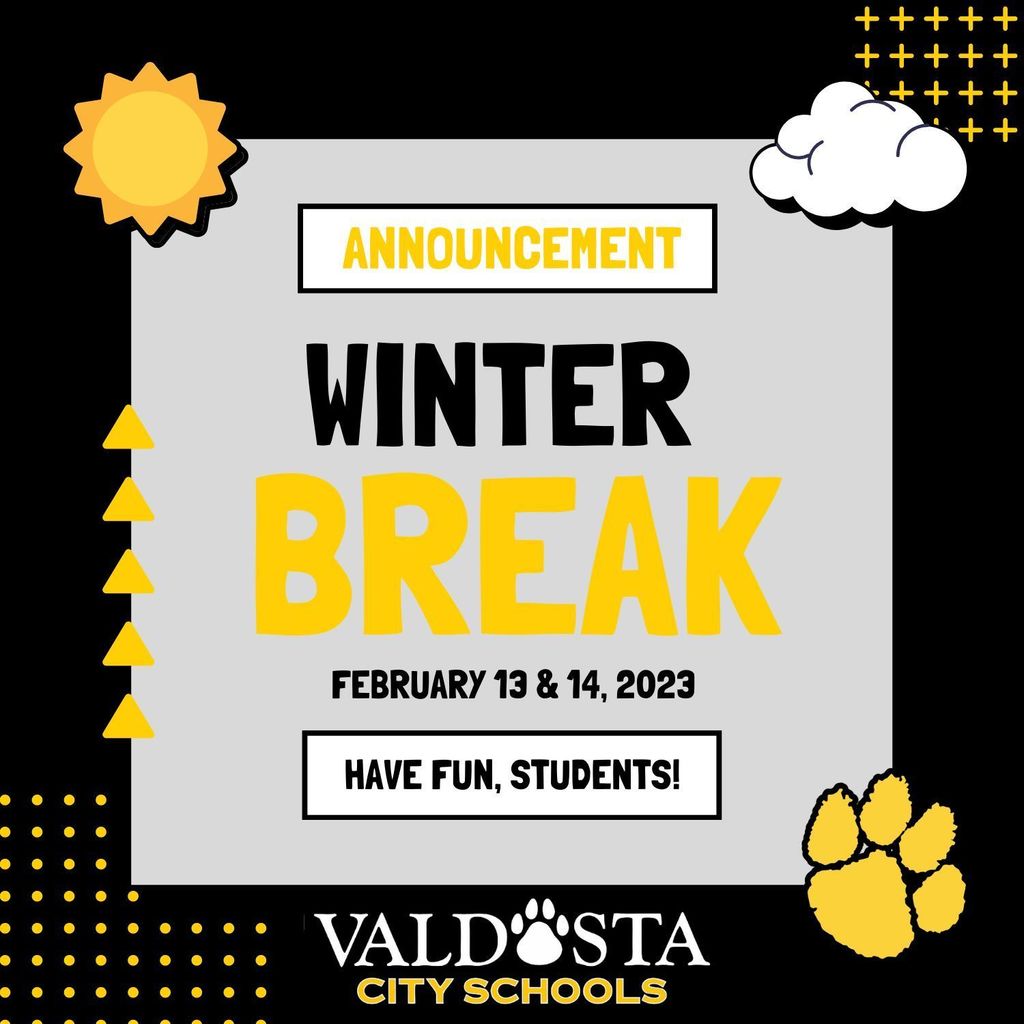 Don't forget to come Read with your Sweetheart on Friday, February 10 from 8:30-9:30 in their classroom. Here is the link for the electronic RSVP to let us know if you're coming.
https://forms.gle/pxPcoHKS2JPe1Kgc9
A paper copy will come home with your scholar but you DO NOT have to fill it out if you complete the electronic form. Please fill out the electronic or paper form by Thursday, February 9. As always your input is important to us so make sure to fill out a survey at the table in the front lobby before leaving or you can fill out the electronic form here:
https://forms.gle/v3B5VkguJbxdR3Fv6
No se olvide de venir a Read with your Sweetheart el viernes 10 de febrero de 8:30 a 9:30 en su salón de clases. Aquí está el enlace para el RSVP electrónico para avisarnos si vas a venir.
https://forms.gle/pxPcoHKS2JPe1Kgc9
Una copia en papel llegará a casa con su estudiante, pero NO tiene que completarla si completa el formulario electrónico. Complete el formulario electrónico o en papel antes del jueves 9 de febrero. Como siempre, su opinión es importante para nosotros, así que asegúrese de completar una encuesta en la mesa del vestíbulo principal antes de irse o puede completar el formulario electrónico aquí:
https://forms.gle/v3B5VkguJbxdR3Fv6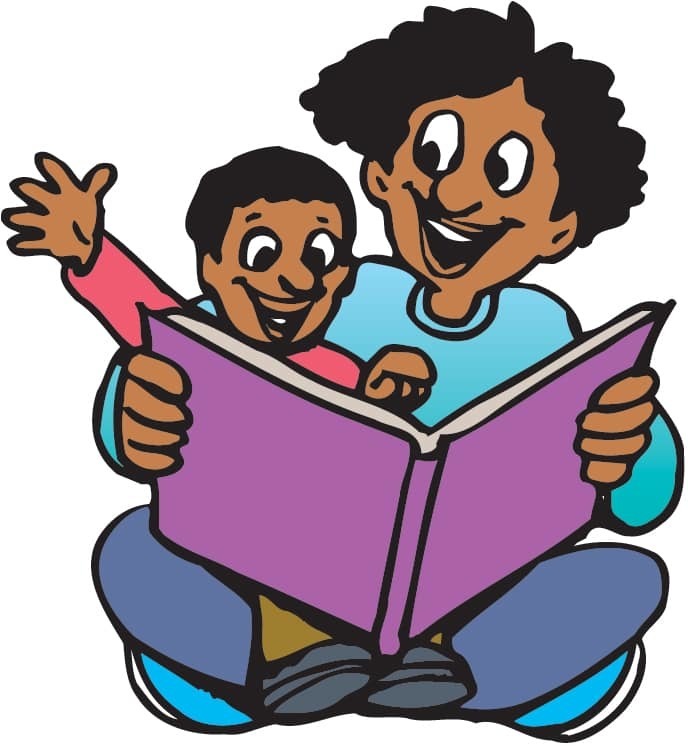 Our Black History Month Program will be held on February 28, 2023. The theme is Black Excellence We Will Rise!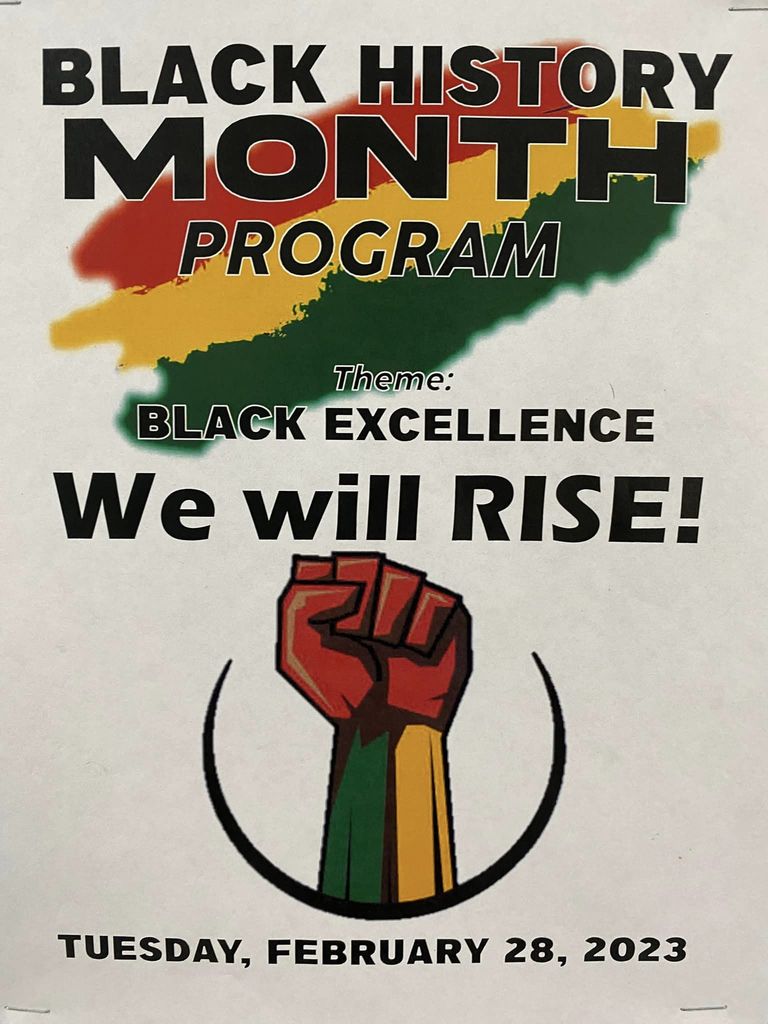 Our Junior Fire Marshals need your help. Please consider sending in personal hygiene items for their Hygiene from the Heart drive. The items are being collected from February 6-10, 2023.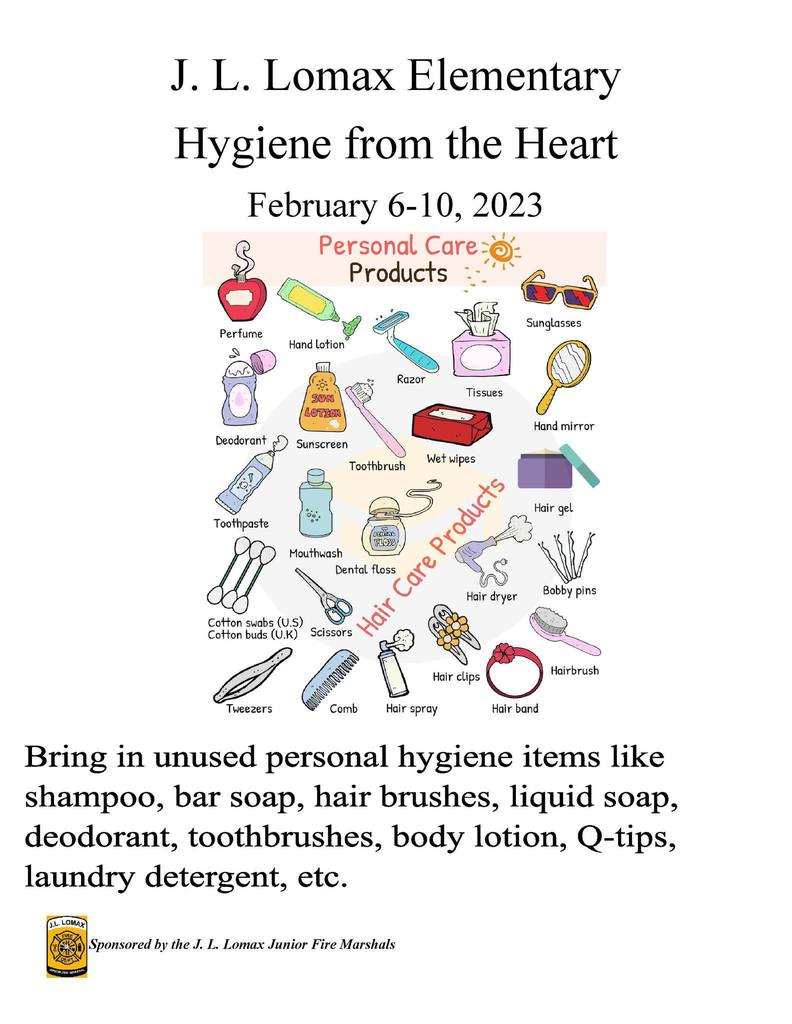 Valdosta City Schools has an immediate need for full-time and substitute bus drivers. Read more here (
http://bit.ly/3YqOOhB
).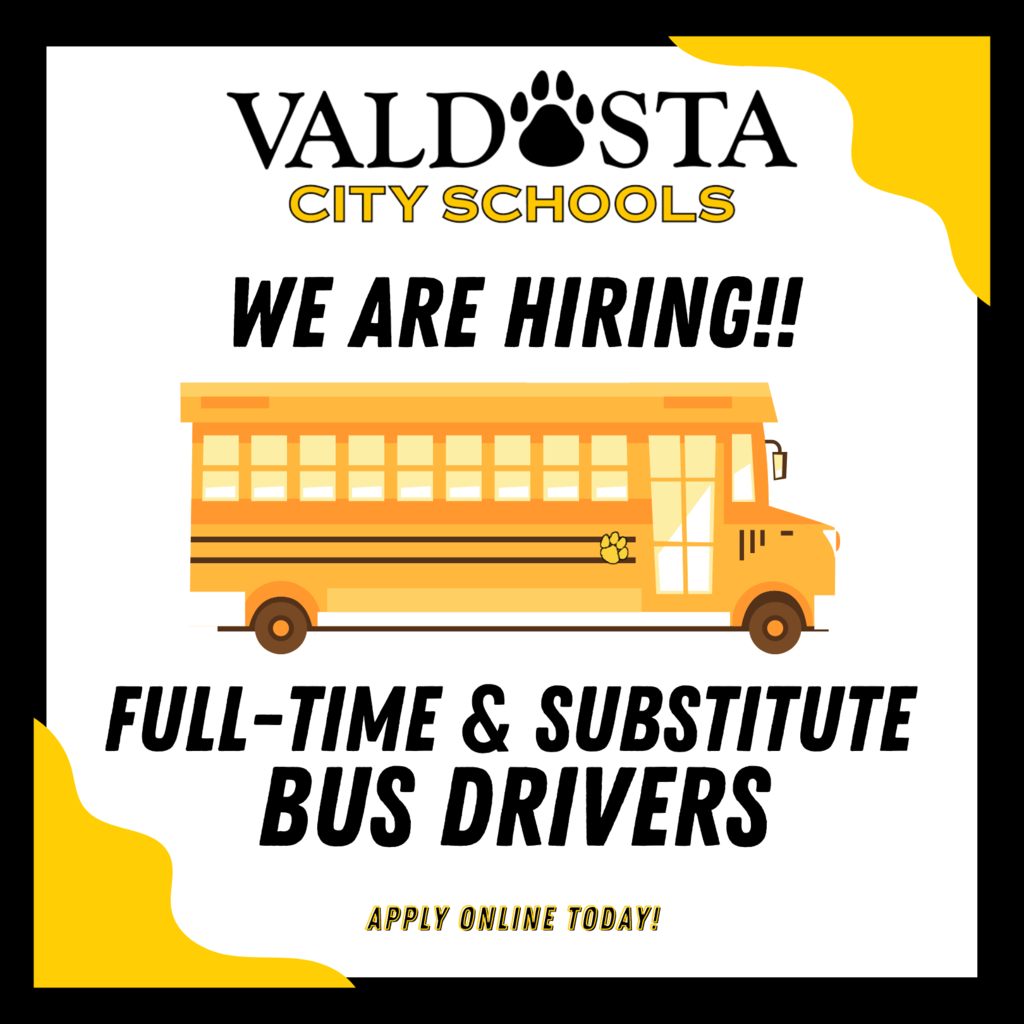 The Georgia Parent Survey was developed to measure parent perceptions of school climate at your child's school. Your opinion is very important to us. Your survey responses are confidential and will be combined with the survey responses of other parents at your child's school to identify areas in need of improvement. It should only take ten or fifteen minutes to complete the survey. Click here to begin the survey -
https://gshs.gadoe.org/parents
Thank you for your time and participation.

The search committee wants to hear from stakeholders, what do you want to see in our next superintendent? Click here to take the short survey -
http://bit.ly/3RiTdAE
Survey available through February 17, 2023.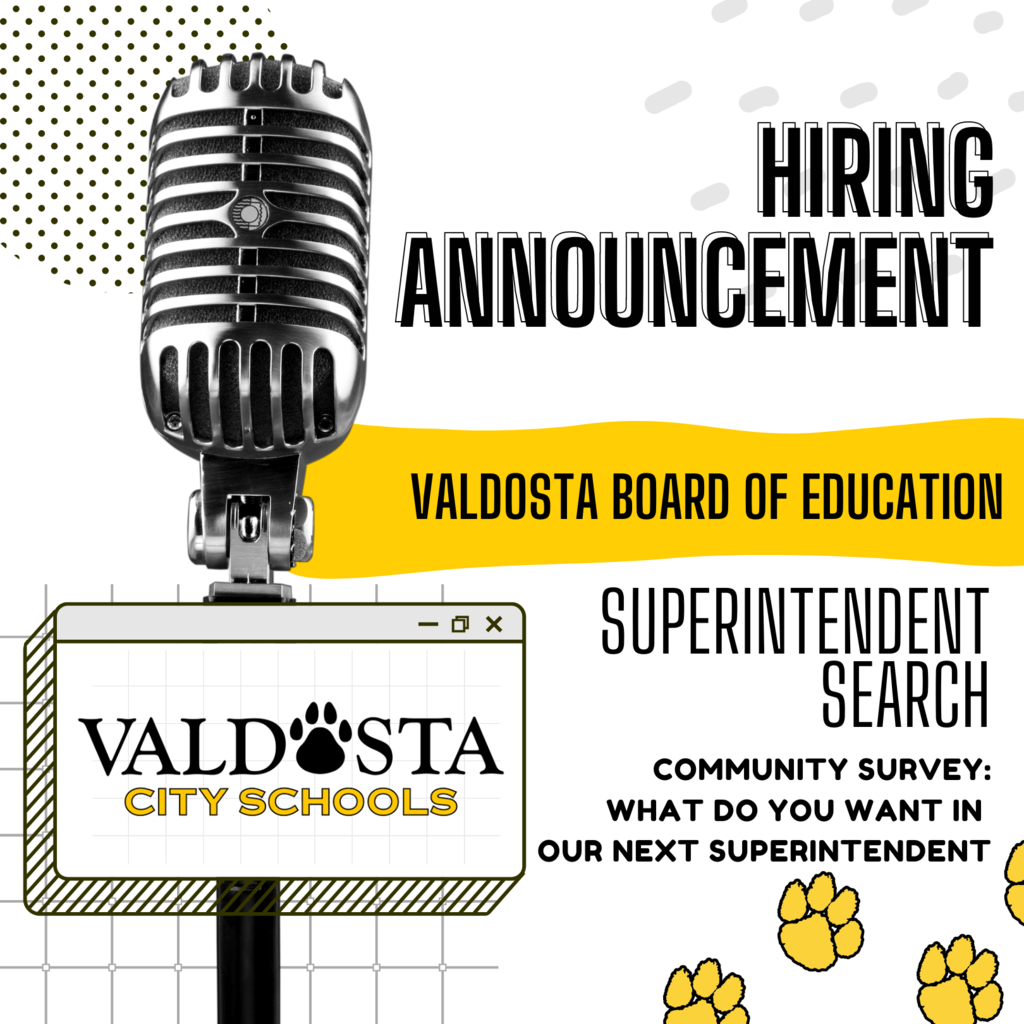 Due to inclement weather, all after school activities for VCS have been canceled today, Wednesday, January 25, 2023.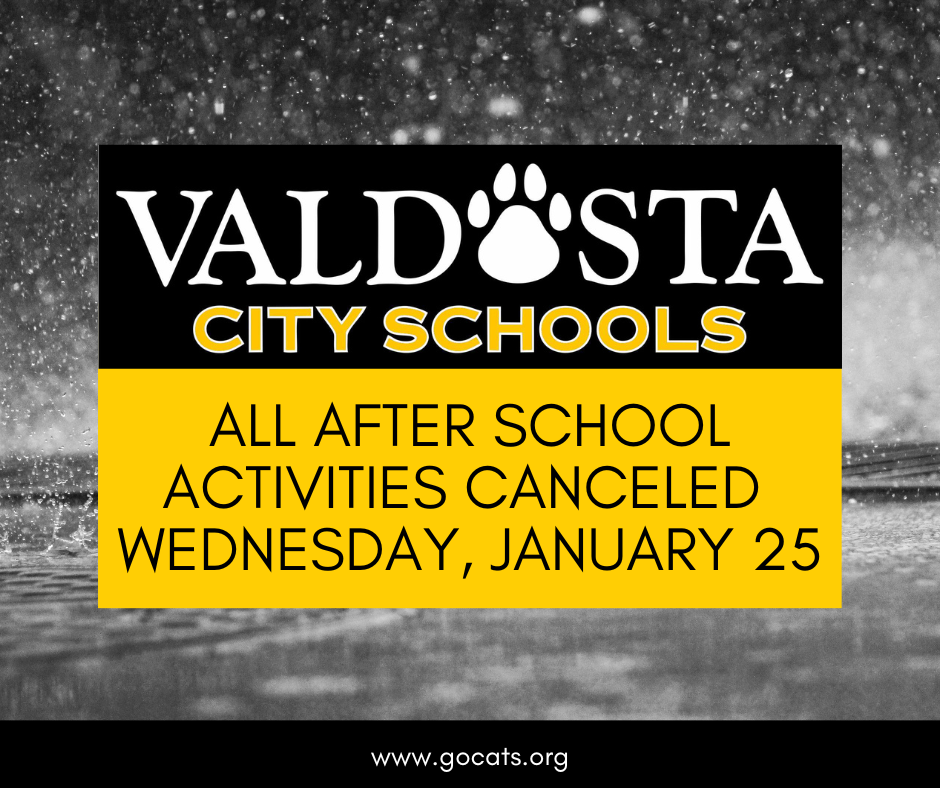 Parents, guardians, and community members please consider giving the gift of life at our Have a Heart Blood Drive on Wednesday. February 1 from 10-4. Life South will be here at the school. Remember that the blood donated with Life South stays here in the Valdosta area. Thank you in advance for your support. Padres, tutores y miembros de la comunidad, por favor consideren dar el regalo de la vida en nuestra donación de sangre Have a Heart el miércoles. 1 de febrero de 10-4. Life South estará aquí en la escuela. Recuerda que la sangre donada con Vida Sur se queda aquí en la zona de Valdosta. Gracias de antemano por su apoyo.