Parents and Guardians we will still be having our Gift of Reading on this coming Friday morning from 8:30-9:30. This will be a great time for you to come and read with your child. In an effort to plan we need for you to fill out the google form to RSVP. Please fill out the form by Thursday, December 8 at noon. Thank you in advance for your continued support of J.L. Lomax. Here's the link for the form:
https://forms.gle/1gvihzRYaBD2FUHR6
Padres y tutores, todavía tendremos nuestro regalo de lectura el próximo viernes por la mañana de 8:30 a 9:30. Este será un buen momento para que usted venga y lea con su hijo. En un esfuerzo por planificar, necesitamos que complete el formulario de Google para confirmar su asistencia. Complete el formulario antes del jueves 8 de diciembre al mediodía. Gracias de antemano por su continuo apoyo a J.L. Lomax. Aquí está el enlace para el formulario:
https://forms.gle/1gvihzRYaBD2FUHR6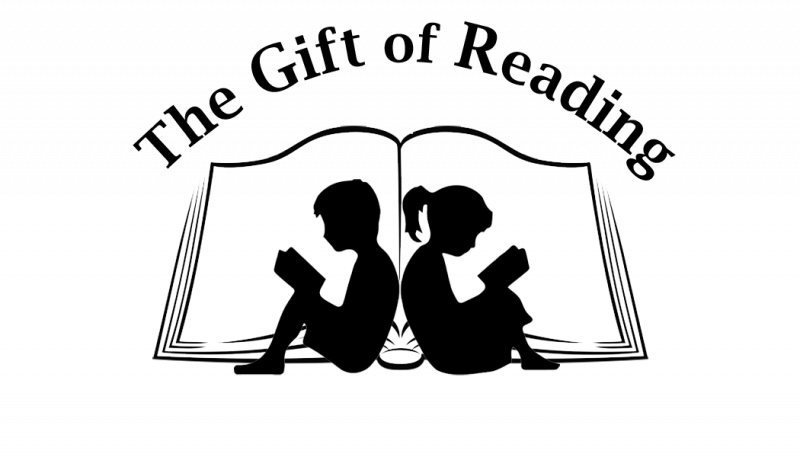 Join us from 4:00-8:00 at Texas Roadhouse on Tuesday, November 29. Make sure to show the flier to your server when ordering so that they will know you're there to support J.L. Lomax.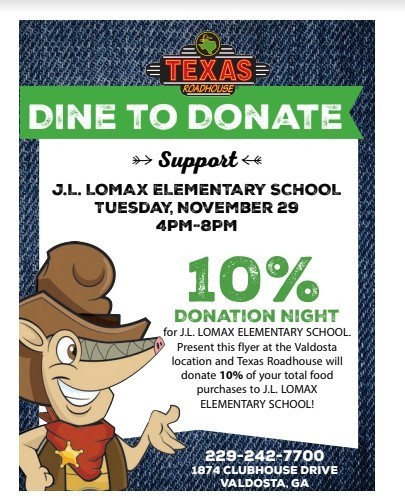 Parent Engagement Month and Attendance Awareness was celebrated on Friday, November 18. Parents were greeted with smiles, reminders of the importance of attendance by staff and community stakeholders. They were able to get a sweet treat with a note of thanks from Ms. Kimbrough who serves as the Parent and Family Engagement Coordinator for Lomax.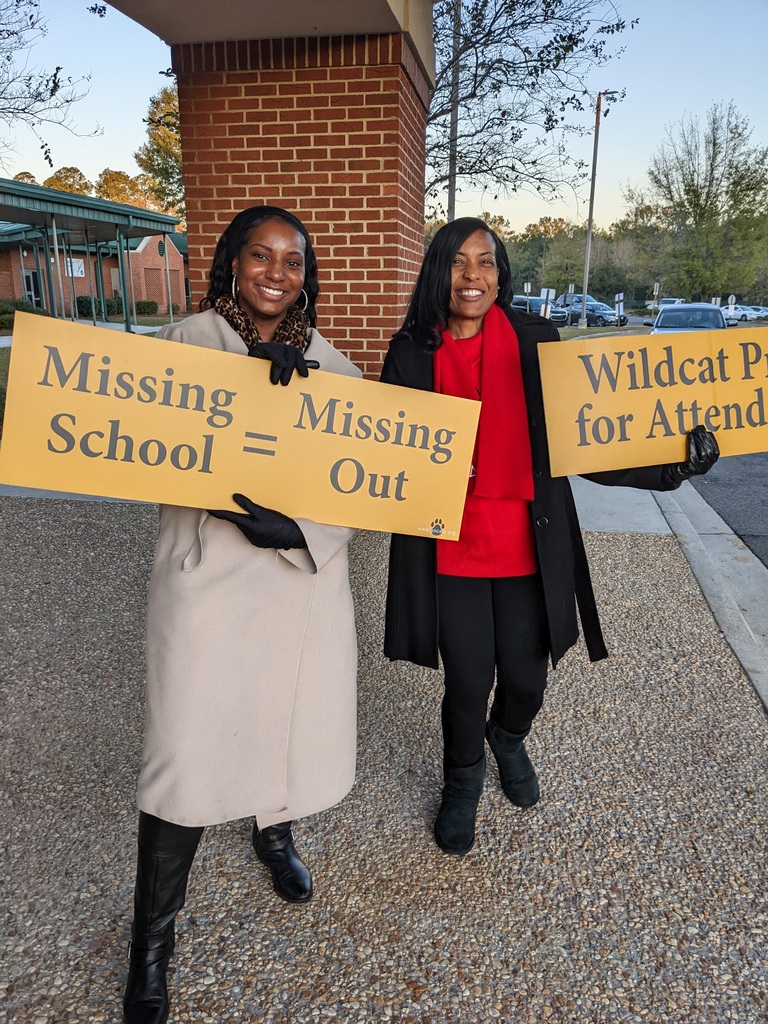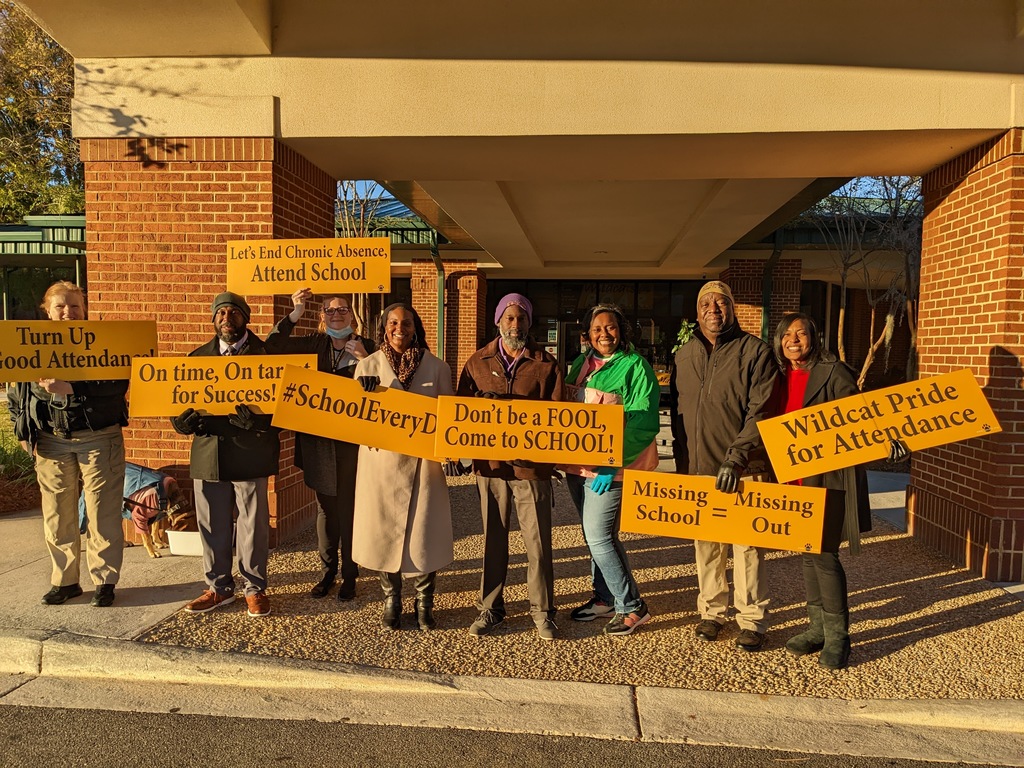 SAVE THE DATE!! Students will begin participating in school level Spelling Bees. The top 3 from each school will move on to the VCS District Spelling Bee.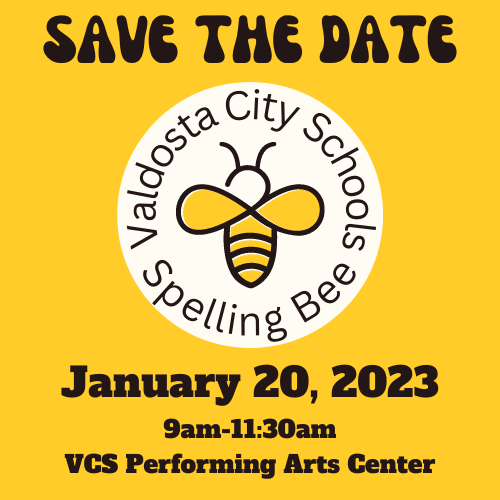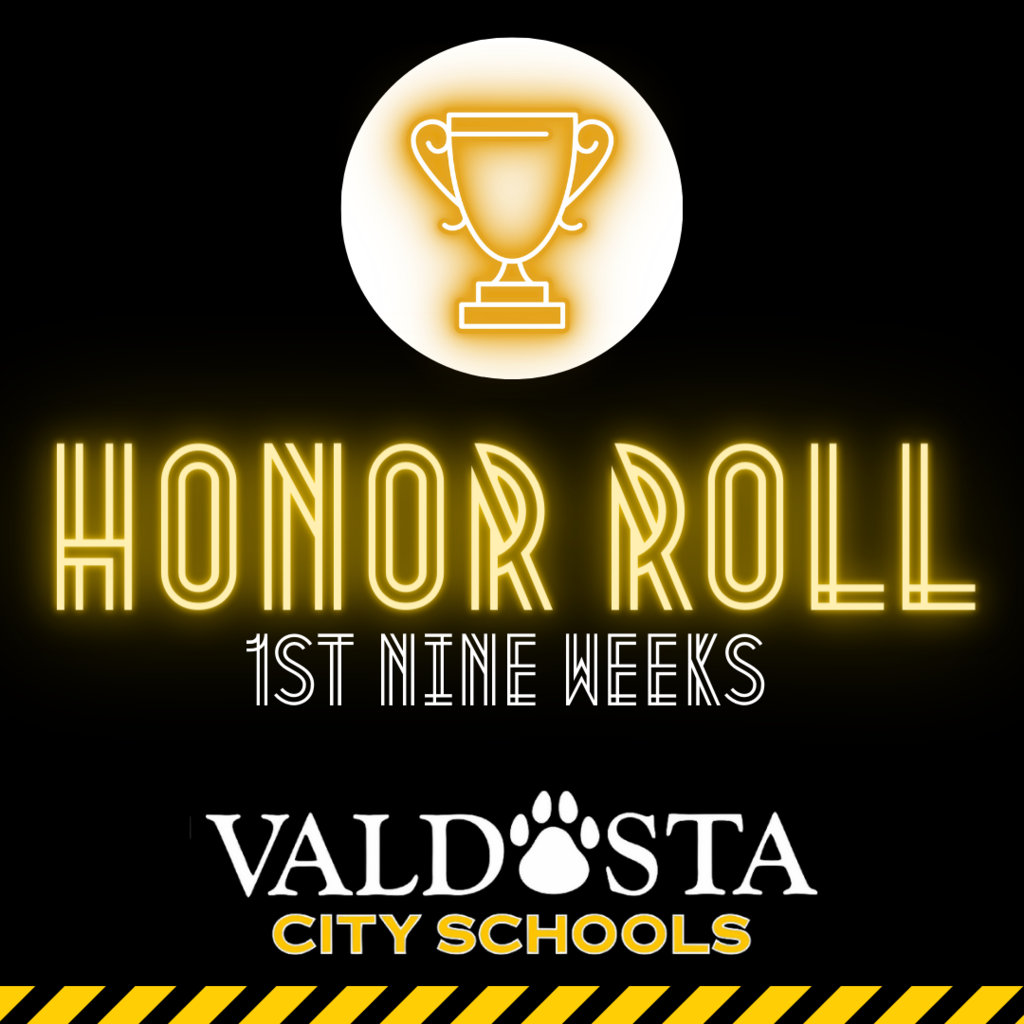 The Georgia Department of Human Services recently released updated information about the state's Pandemic EBT program. To view the entire document visit
http://gocats.org
or click here for the story (
http://bit.ly/3idWPqf
).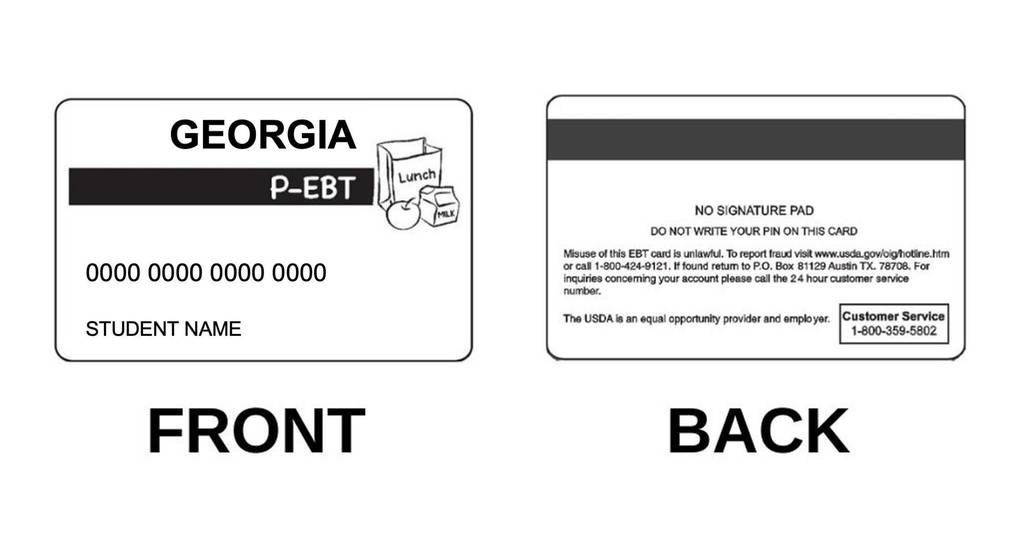 Happy Thanksgiving everyone! Enjoy the week off reflecting upon all the things you are thankful for!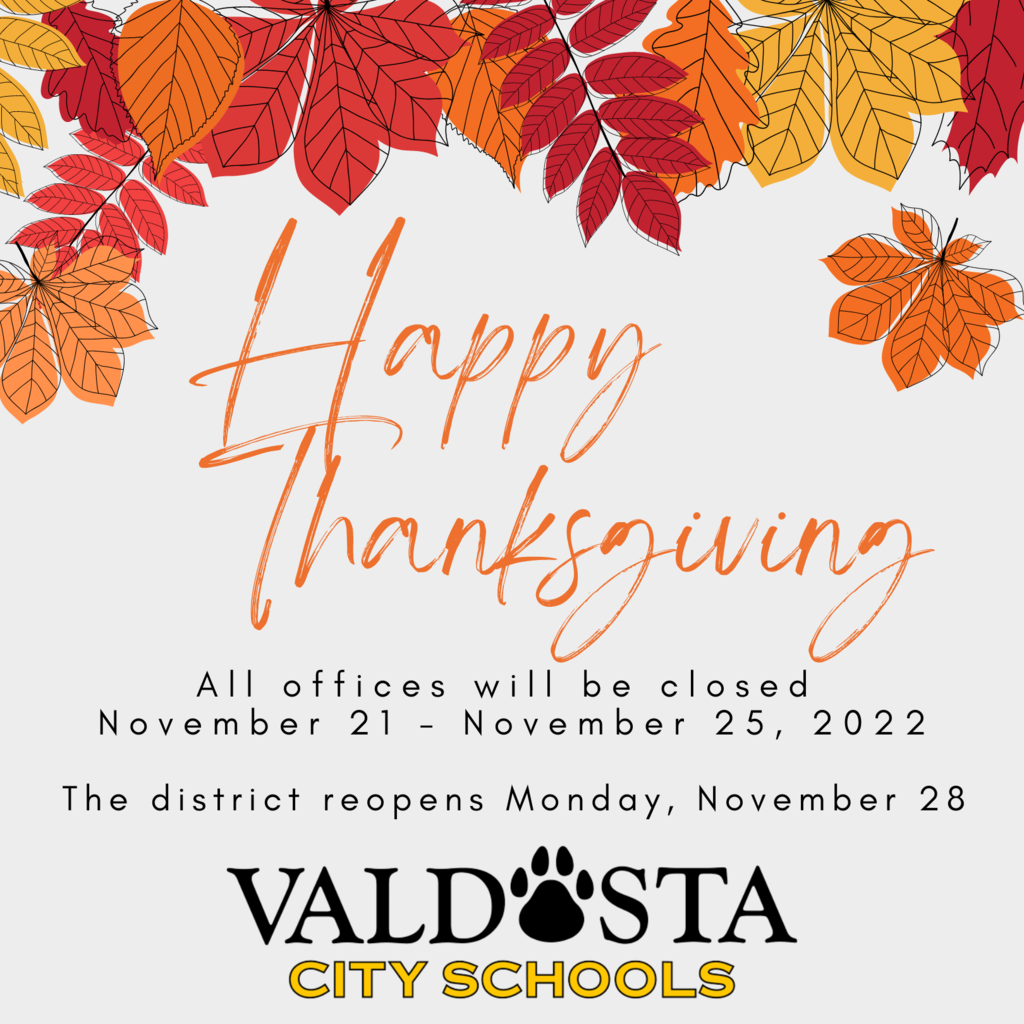 Yay we finally got our prepay link set up for Kona Ice! Parents you may still send cash in with your child. Our next Kona Ice day is November 30. 🍧🍧🍧 ¡Vaya, finalmente conseguimos configurar nuestro enlace de prepago para Kona Ice! Padres, aún pueden enviar dinero en efectivo con su hijo. Nuestro próximo día de Kona Ice es el 30 de noviembre. 🍧🍧🍧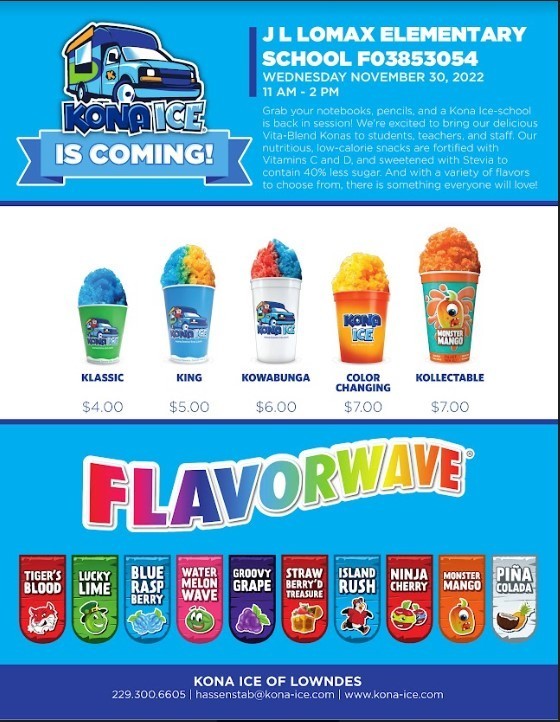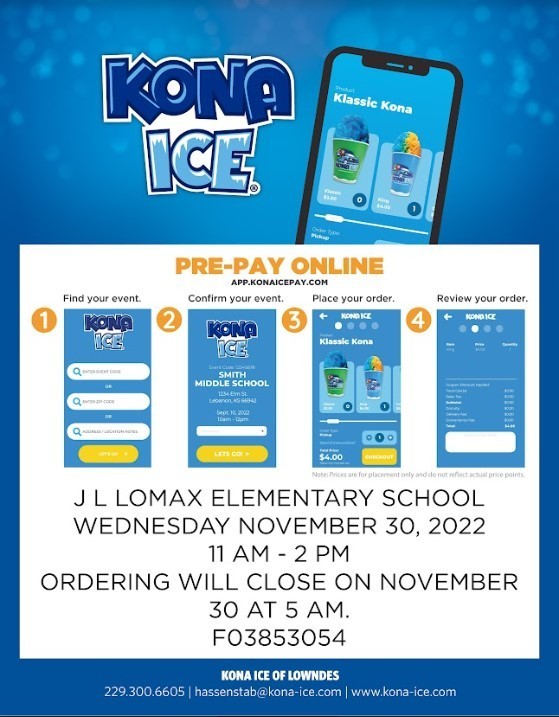 If your scholar missed picture day in October they will be able to take pictures on November 29 during picture retake day. Also, those wishing to retake their pictures may do so at this time. Si su estudiante se perdió el día de fotografías en octubre, podrá tomar fotografías el 29 de noviembre durante el día de retomar fotografías. Además, aquellos que deseen volver a tomar sus fotos pueden hacerlo en este momento.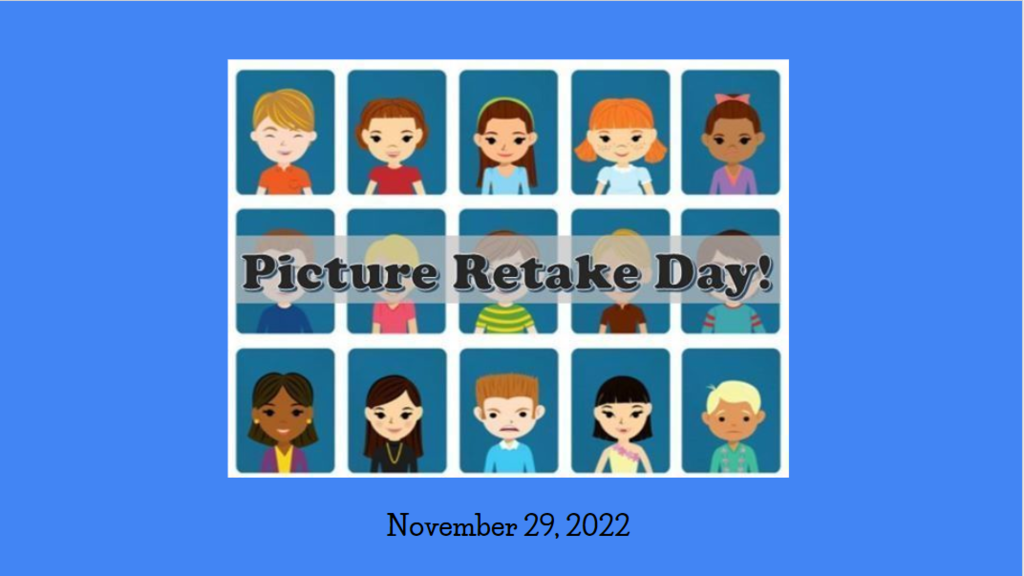 Thanksgiving Holiday Break November 21-25, 2022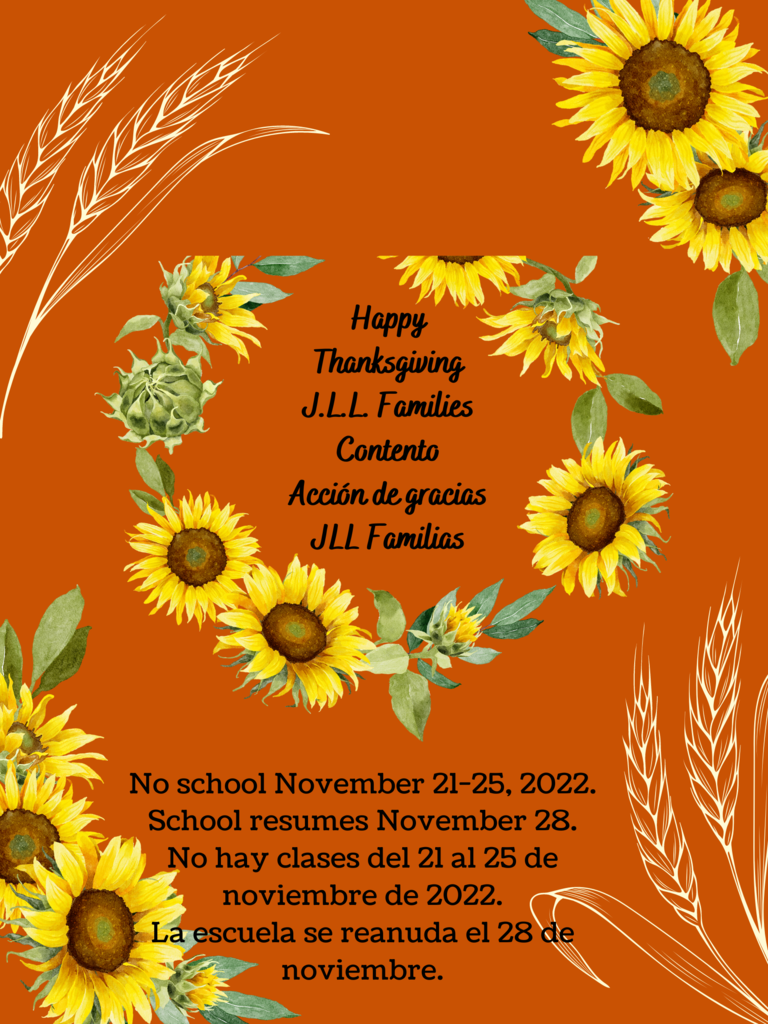 On Tuesday, November 15 parents and guardians were engaged in learning about Lexile levels and how to determine what books their scholars should be reading. Mrs. Aultman, Media Specialist, presented the parents/guardians with a slide presentation that explained Lexile levels and how to use AR book find when they're not at school with books that aren't labeled. Dr. McCaskey, Academic Coach, went over the state Lexile level expectations and the VCS Lexile expectations. Parents/guardians were engaged in a question and answer period. They were able to ask questions about how Lexile effects placement and retention, how long they should read with their child daily, and a plethora of other questions. They asked to have more information sessions in the morning. They wanted to have some of the previous sessions such as test-taking strategies, GMAS prep, and K-Kids again. Ms. Kimbrough, Counselor/Parent Engagement Coordinator, assured them that there will be more sessions and they should make sure to come to the monthly parent meetings which are held in the evenings. Parents were able to enjoy a sweet treat afterwards to celebrate National Parent Engagement Month and shop at the book fair with their scholars.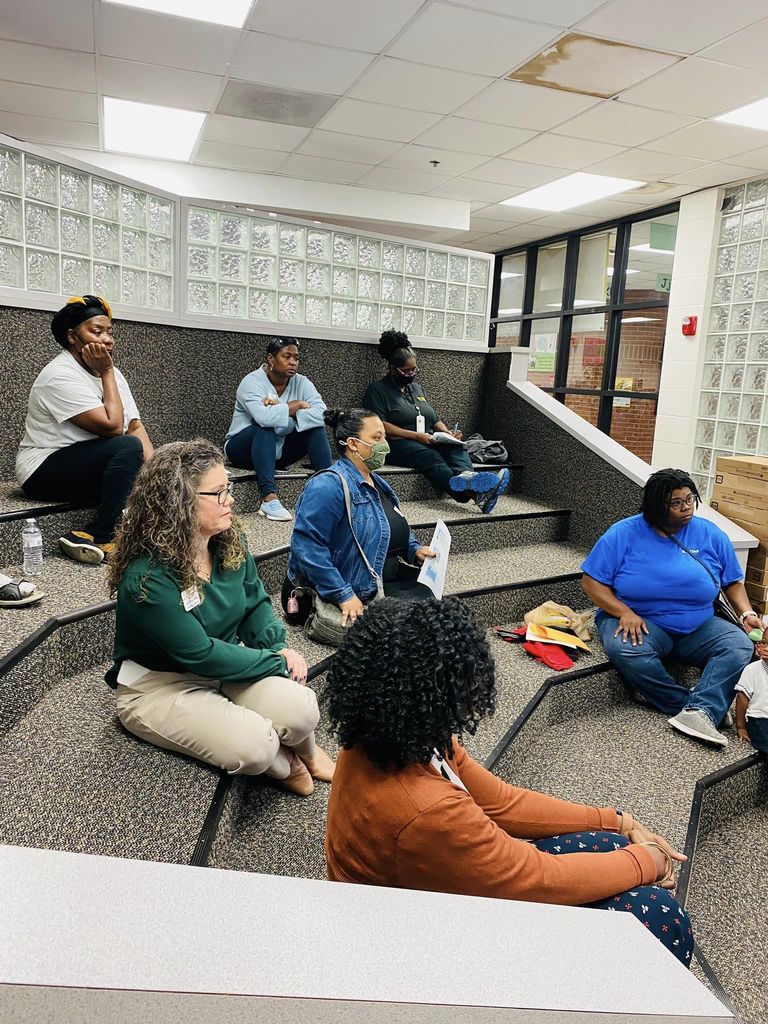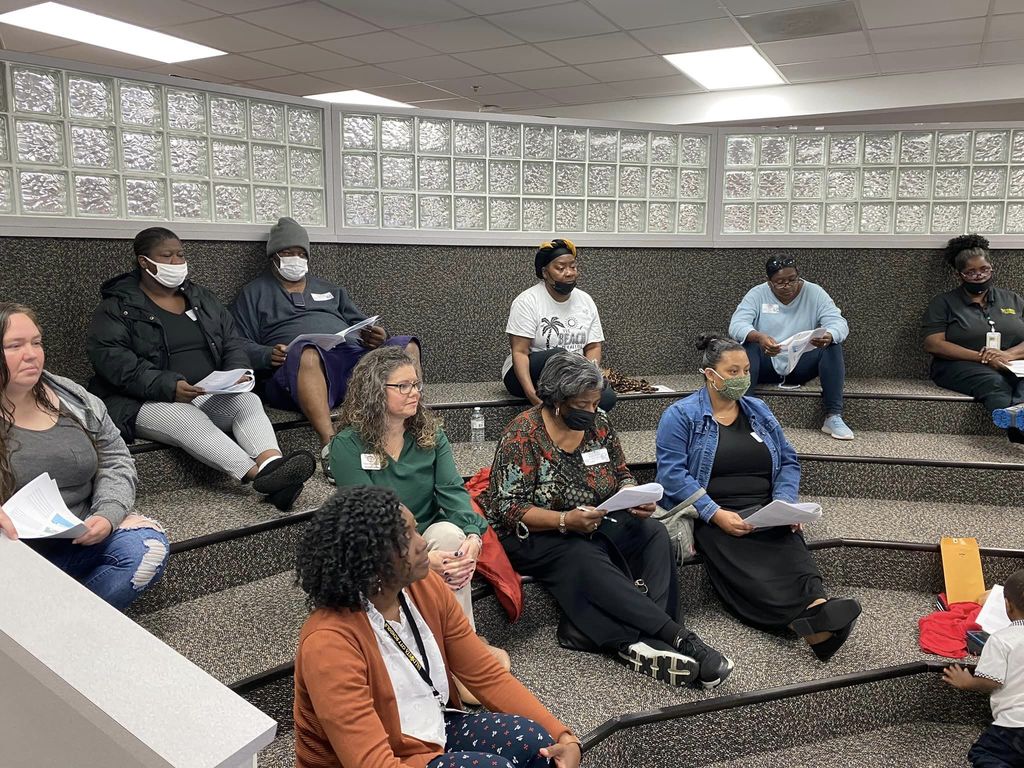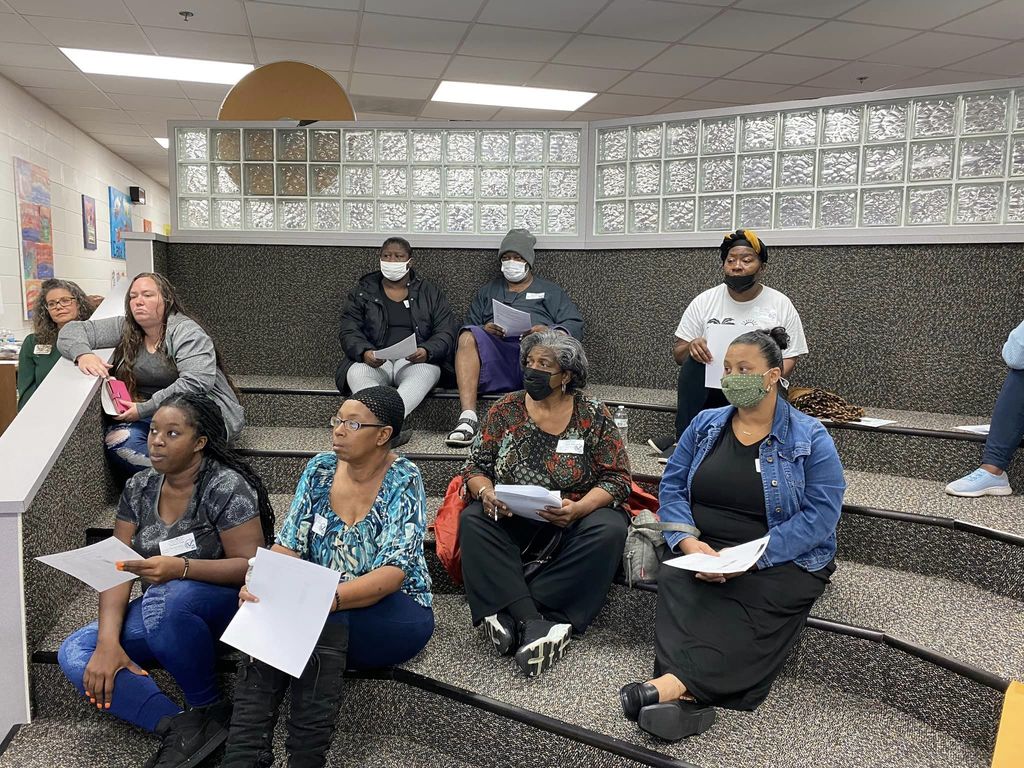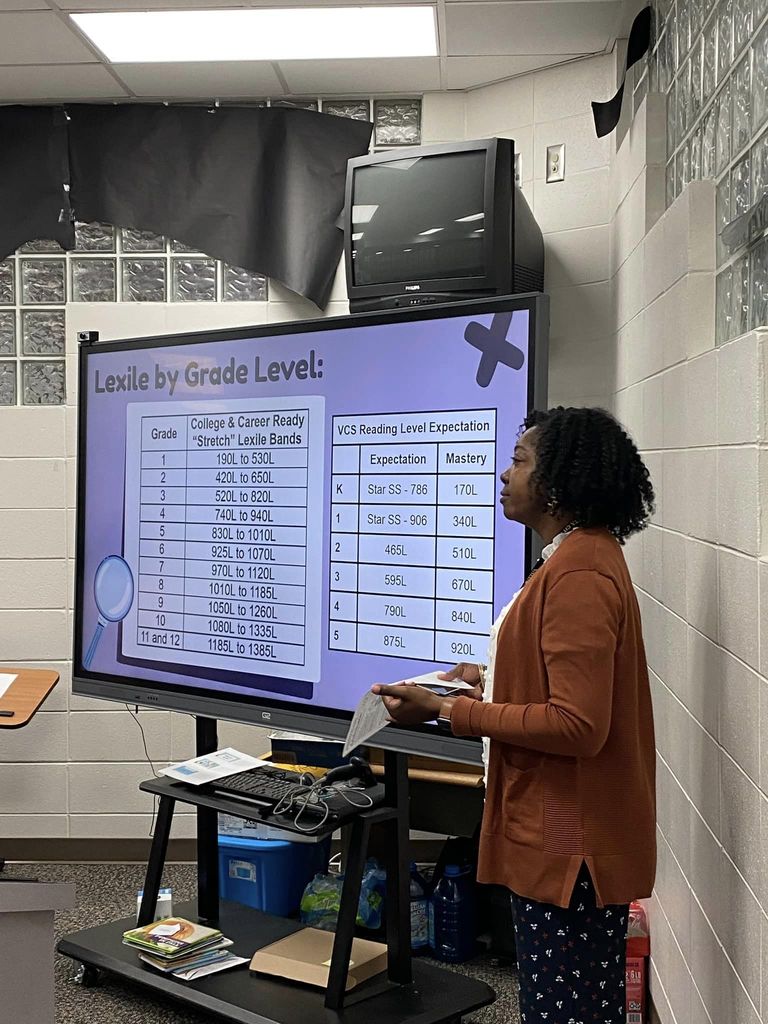 We're celebrating World Kindness Day and World Diabetes Day on Monday, November 14, 2022 and asking everyone to show your support by wearing blue.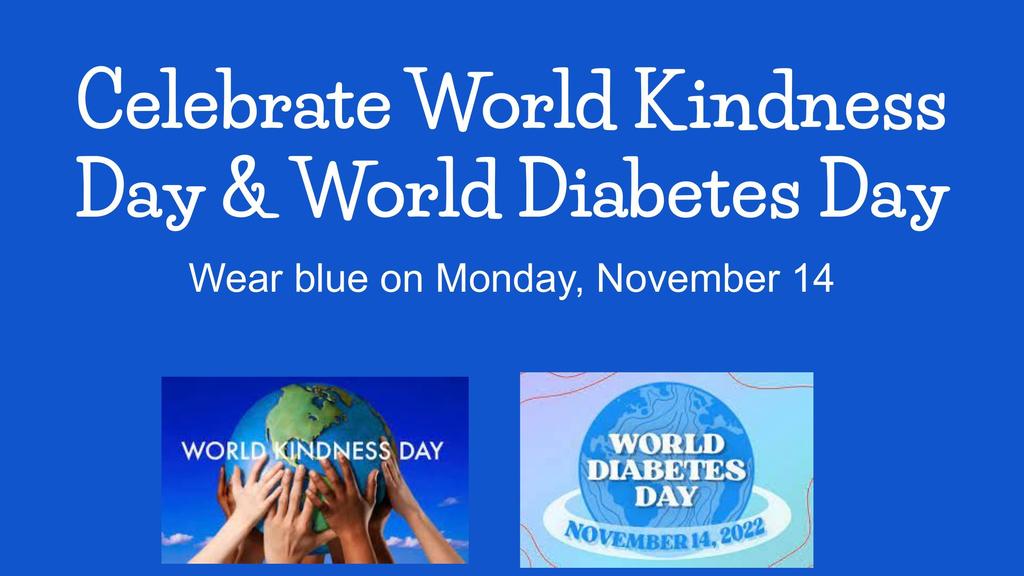 All meetings of the Valdosta Board of Education will now be streamed Live via the VCS YouTube Channel. The link will be posted to the VCS Facebook page for the regular meeting held on the second Tuesday of the month, work session on the fourth Tuesday of the month and all called committee meetings of the board. Subscribe to GoVCSCats on YouTube to stay up to date! Click here to bookmark the page (
https://bit.ly/watchVBOELive
).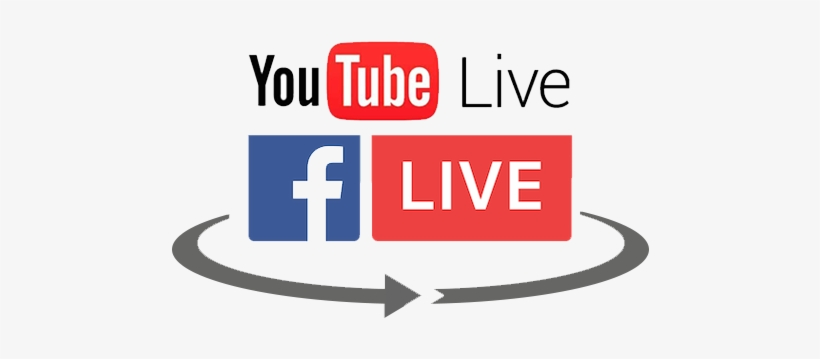 The Valdosta City Schools (VCS) School Nutrition Program will be accepting sealed bids for the sale of surplus commercial kitchen equipment. Viewing and inspection of the equipment and sealed bids will be accepted from 8:00 a.m. to 1:00 p.m. on Saturday, October 29, 2022 at the old Valdosta High School cafeteria located at 3101 Barack Obama Boulevard in Valdosta.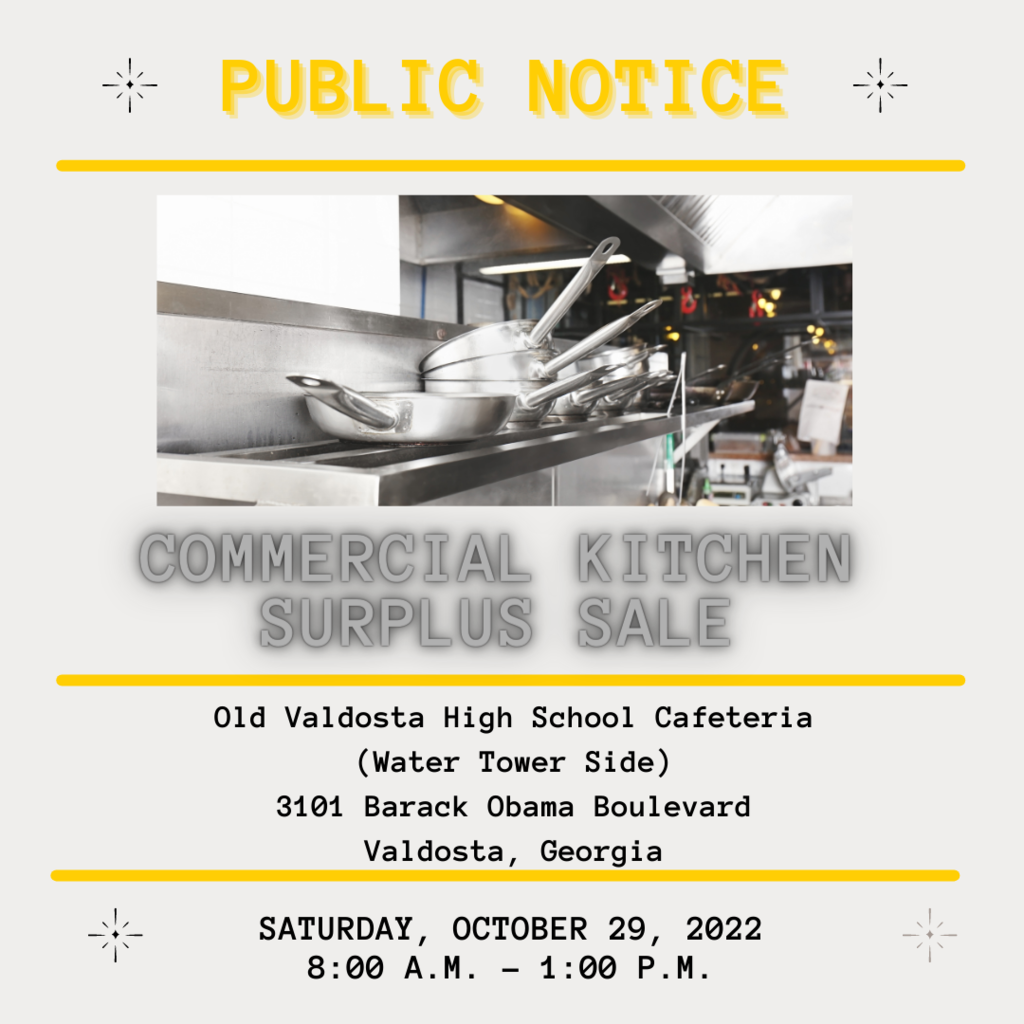 Oct. 24-28 Red Ribbon Week (Celebrate Life Live Drug Free): Mon--Living a Drug and Bully Free Life wear red ❤️ Tues--Dressed for success to live a Drug and Bully Free Life (Professional Dress Tuesday 👔👗 Wed--United to Live a Drug and Bully Free Life wear orange 🧡 Thurs--Peace Out to Drugs and Bullying wear neon or tie-dye ☮️ Fri--Team Up for a drug and bully free life wear your favorite college/team gear. 🏈🏀⚾️⚽️ 24-28 de octubre Semana del Listón Rojo (Celebra la Vida Vive Libre de Drogas): Mon--Living a Drug and Bully Free Life use rojo ❤️ Martes: vestido para el éxito para vivir una vida libre de drogas y acoso (martes de vestimenta profesional) 👔👗 Miércoles--Unidos para vivir una vida libre de drogas y acoso usen naranja 🧡 Jueves--Peace Out to Drugs and Bullying use neon o tie-dye ☮️ Viernes: Forme un equipo para una vida libre de drogas y acoso, use su ropa favorita de la universidad/equipo. 🏈🏀⚾️⚽️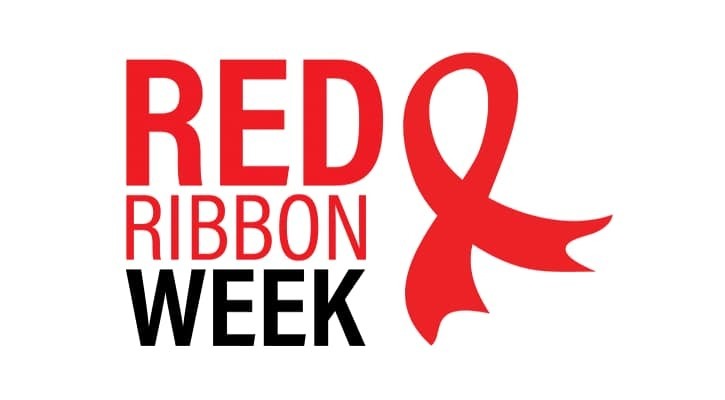 2023 Open Enrollment - Monday, October 17 through Friday, November 4 at 11:59 p.m. Open Enrollment is a time for any VCS eligible employee to enroll, cancel, or make changes to their current insurance coverage. Visit
https://bit.ly/VCSOE2023
for details!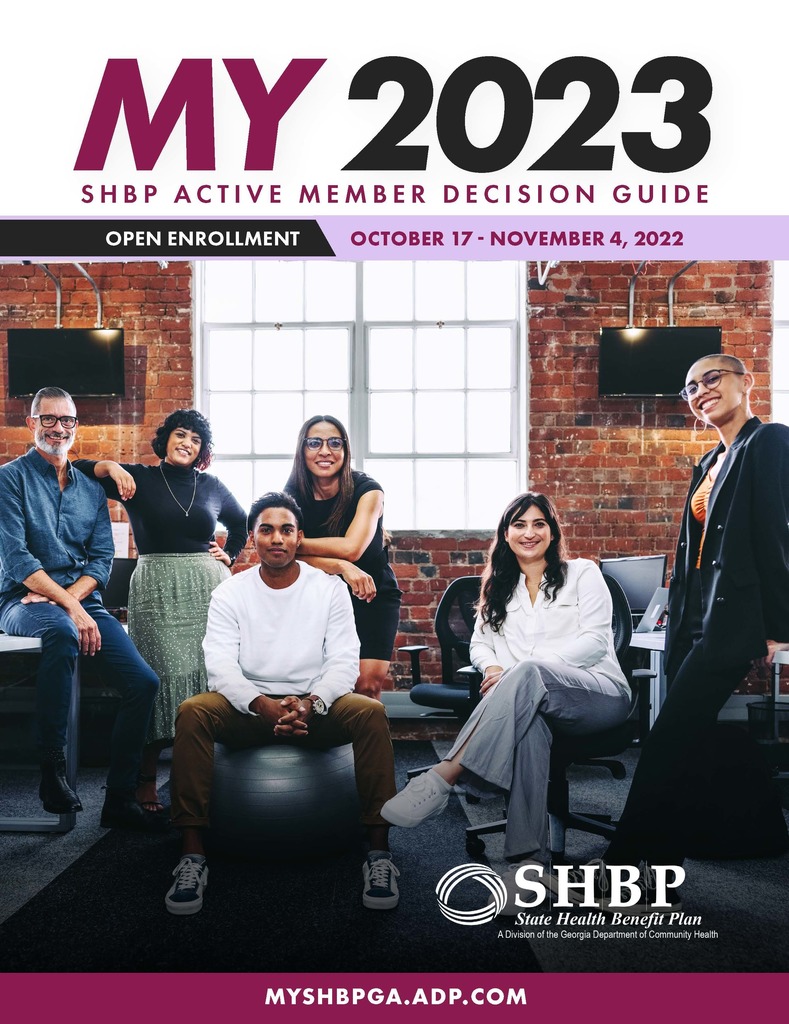 Students in 3rd through 12th grades looking for assistance with homework - Mr. Carlos Hundley, VCS teacher at Horne Learning Center, has help available on Tuesdays and Wednesdays of each week. Call (229) 262-9982 to set up an appointment for your student today!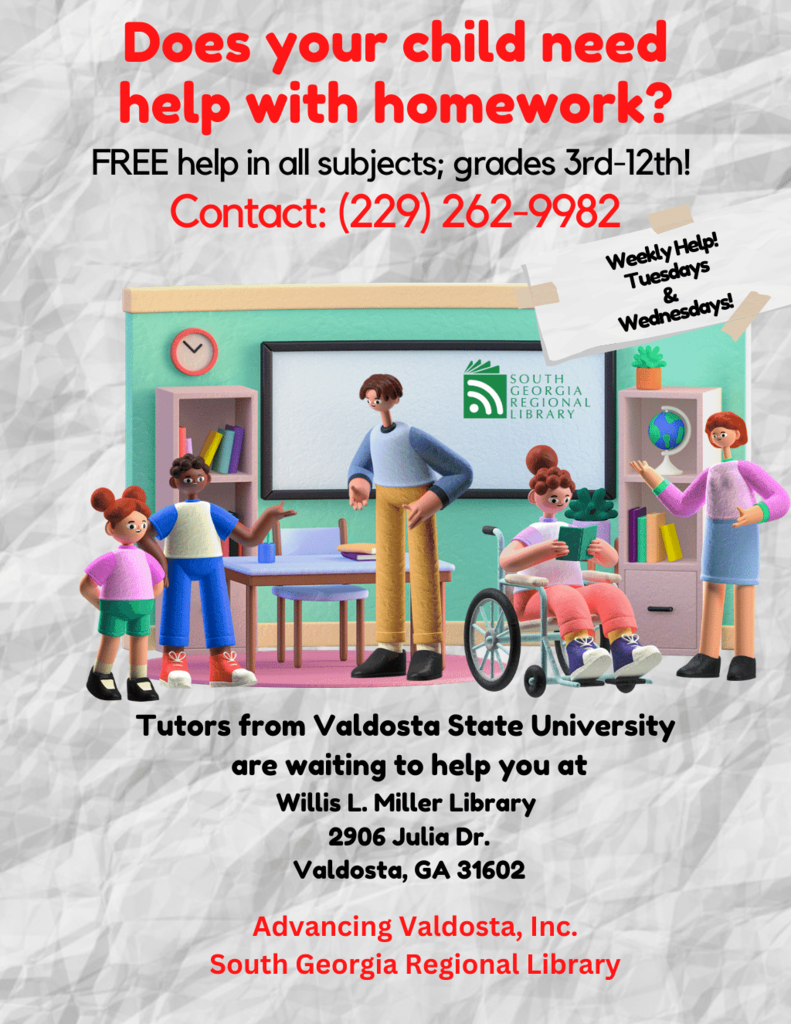 Trick or Treating set for Monday, October 31, 2022 from 5:30 pm until 8:30 pm.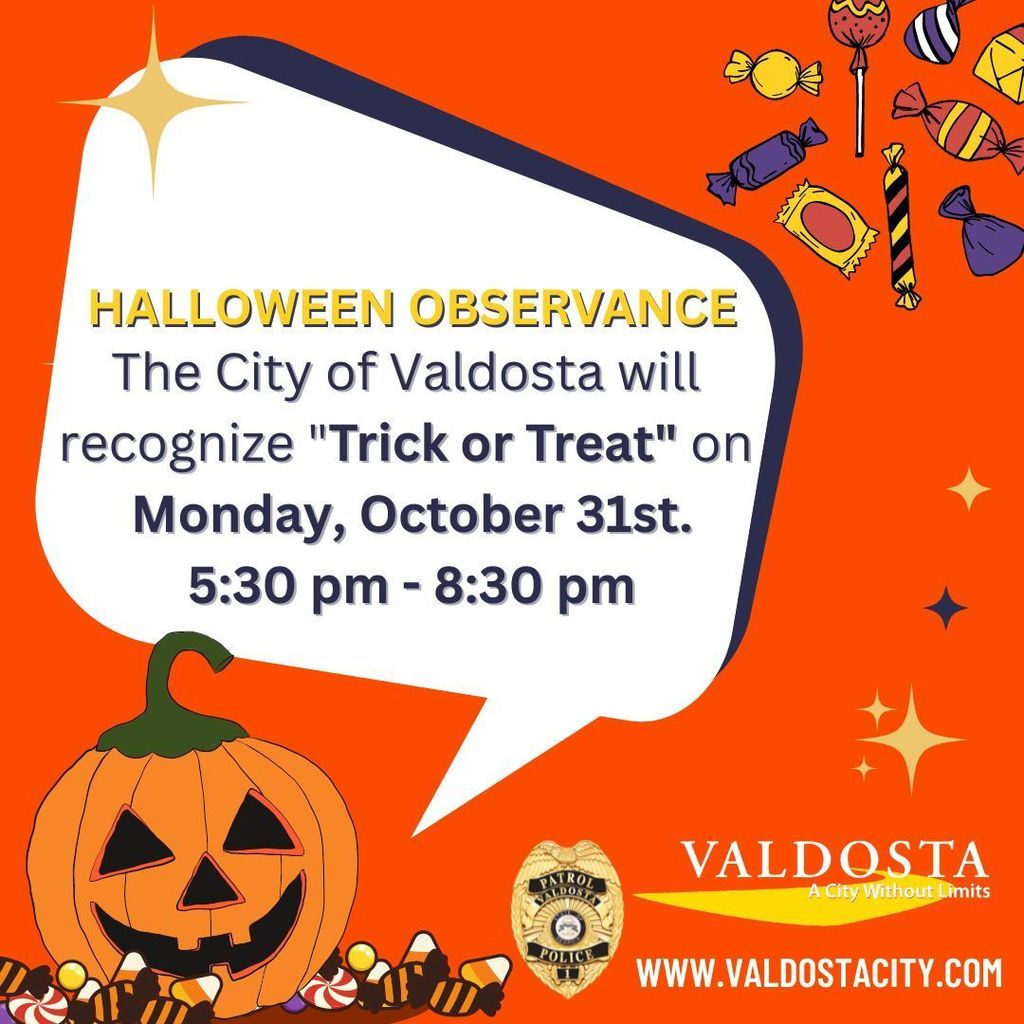 The VBOE Facilities Committee will meet on Friday, October 21, 2022, at 12:30 p.m. at the Superintendent's Office, 1204 Williams Street. The meeting will be live streamed on the VCS Facebook page.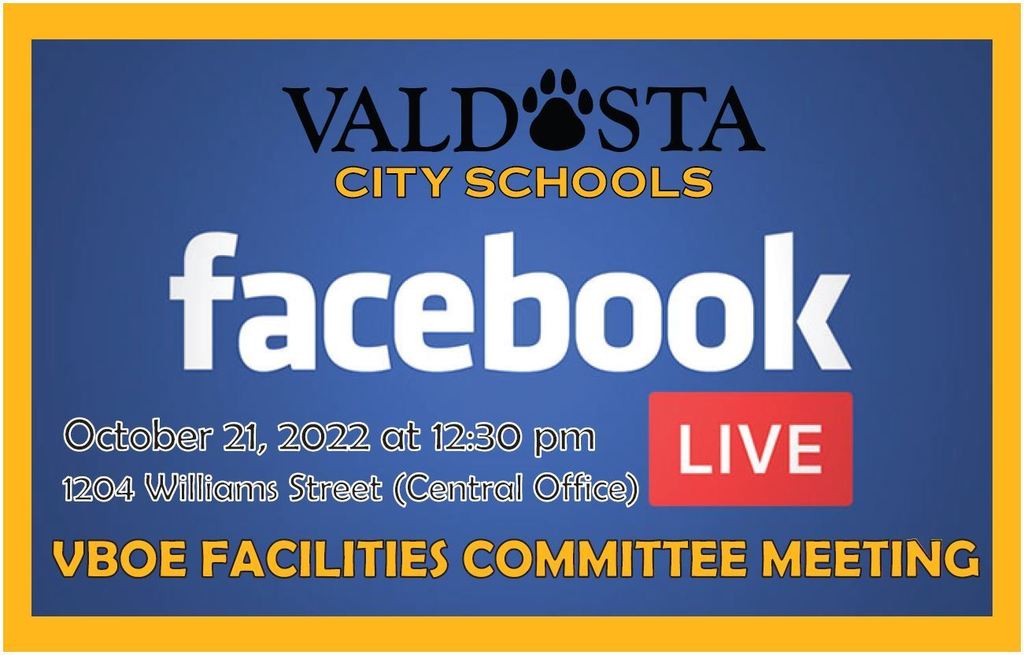 Attention Valdosta Wildcat fans - our tickets are officially SOLD OUT!!