If your child is a part of the ESOL program with Mrs. Crosby, please come this Thursday, August 24 at 8:00 for our Parent Session. Mrs. Crosby will discuss the program, answer any questions, share exciting things going on this year at Sallas and help assist with any needs you may have! Hope our ESOL parents can all make it Thursday morning! Spanish- Si su hijo es parte del programa ESOL con la Sra. Crosby, venga este jueves 24 de agosto a las 8:00 para nuestra sesión de padres. ¡La Sra. Crosby hablará sobre el programa, responderá cualquier pregunta, compartirá cosas emocionantes que suceden este año en Sallas y ayudará con cualquier necesidad que pueda tener! ¡Espero que todos nuestros padres de ESOL puedan asistir el jueves por la mañana! Gujarati- Jō tamāruṁ bāḷaka śrīmatī krōsabī sāthē ESOL prōgrāmanō bhāga chē, tō kr̥pā karīnē ā guruvāra, ōgasṭa 24, 8:00 Vāgyē amārā pērēnṭa satra māṭē āvō. Śrīmatī krōsabī prōgrāmanī carcā karaśē, kō'īpaṇa praśnōnā javāba āpaśē, sallāsa khātē ā varṣē cālī rahēlī rōmān̄caka bābatō śēra karaśē anē tamārī kō'īpaṇa jarūriyātō māṭē madada karavāmāṁ madada karaśē! Āśā chē kē amārā ESOL mātā-pitā guruvāranī savārē tē badhā banāvī śakaśē! Vietnamese- Nếu con của bạn là một phần của chương trình ESOL với Bà Crosby, vui lòng đến Thứ Năm tuần này, ngày 24 tháng 8 lúc 8:00 cho Phiên họp Phụ huynh của chúng tôi. Bà Crosby sẽ thảo luận về chương trình, trả lời bất kỳ câu hỏi nào, chia sẻ những điều thú vị đang diễn ra trong năm nay tại Sallas và giúp hỗ trợ mọi nhu cầu mà bạn có thể có! Hy vọng tất cả các phụ huynh ESOL của chúng ta có thể đến được vào sáng thứ Năm! Arabic- 'iidha kan tifluk jz'an min barnamaj ESOL mae alsayidat krusbi , yurjaa alhudur hadha alkhamis , 24 'aghustus alsaaeat 8:00 lihudur jalsat alwalidayni. satunaqish alsayidat krusbi albarnamaj wal'iijabat ealaa 'ayi 'asyilat wamusharakat al'ashya' almuthirat alati tahduth hadha aleam fi Sallas watusaeid fi talbiat 'ayi aihtiajat qad takun ladiki! amal 'an yatamakan abawuna min ESOL jmyean sabah yawm alkhamaysi!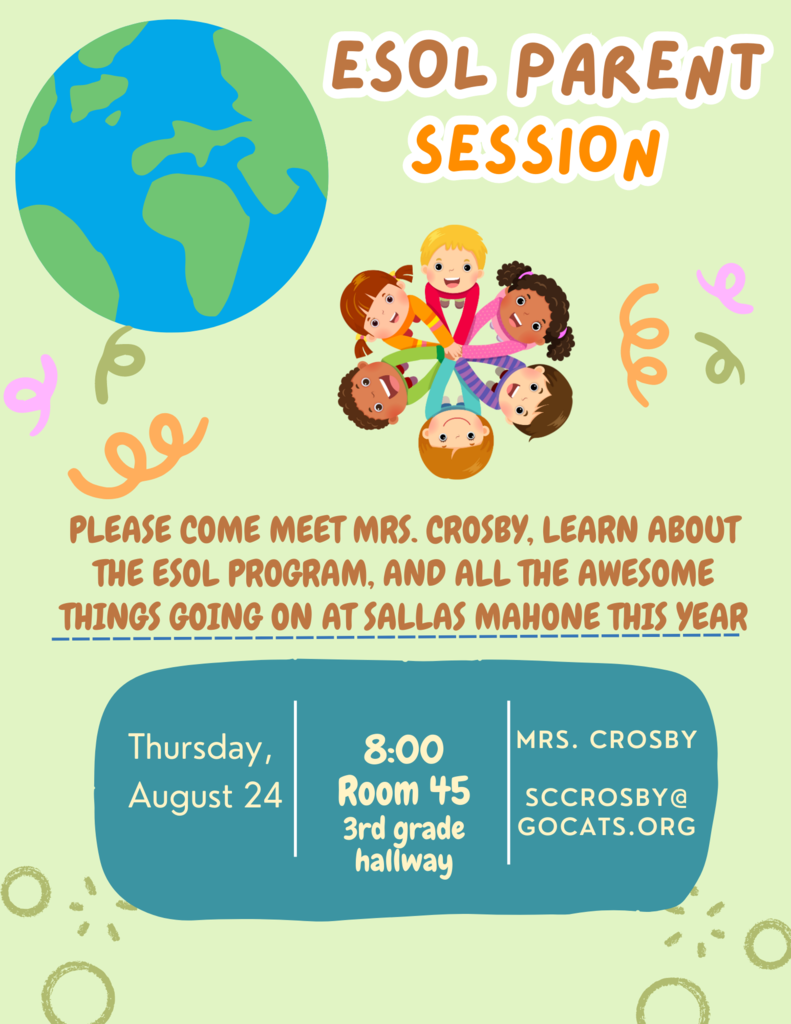 🔔YEARBOOK DELIVERY🔔 First, and foremost, thank you for your patience as we have navigated through a transition in our PTO! If you are a verified purchaser of the 22-23 yearbook and your child is currently attending SME, your child will receive and bring home their yearbooks TODAY! If your child is now attending VMS and a verified purchaser, yearbooks will be delivered to the middle school today. These should be distributed within the middle school within the next couple of days. If your child is no longer at our school and you are a verified purchaser, but you are still located in the Valdosta area, you may come to our front office to pick up your yearbook. If your family has moved out of town, please contact the front office to verify purchase and discuss the best mode of delivery. Again, we thank you for your patience and understanding through this process! If you are interested in volunteering to support PTO, please use the following link to sign up now!
https://forms.gle/f3dvMmEY6pxne1cR7
If you filled out a paper form you do not have to complete again.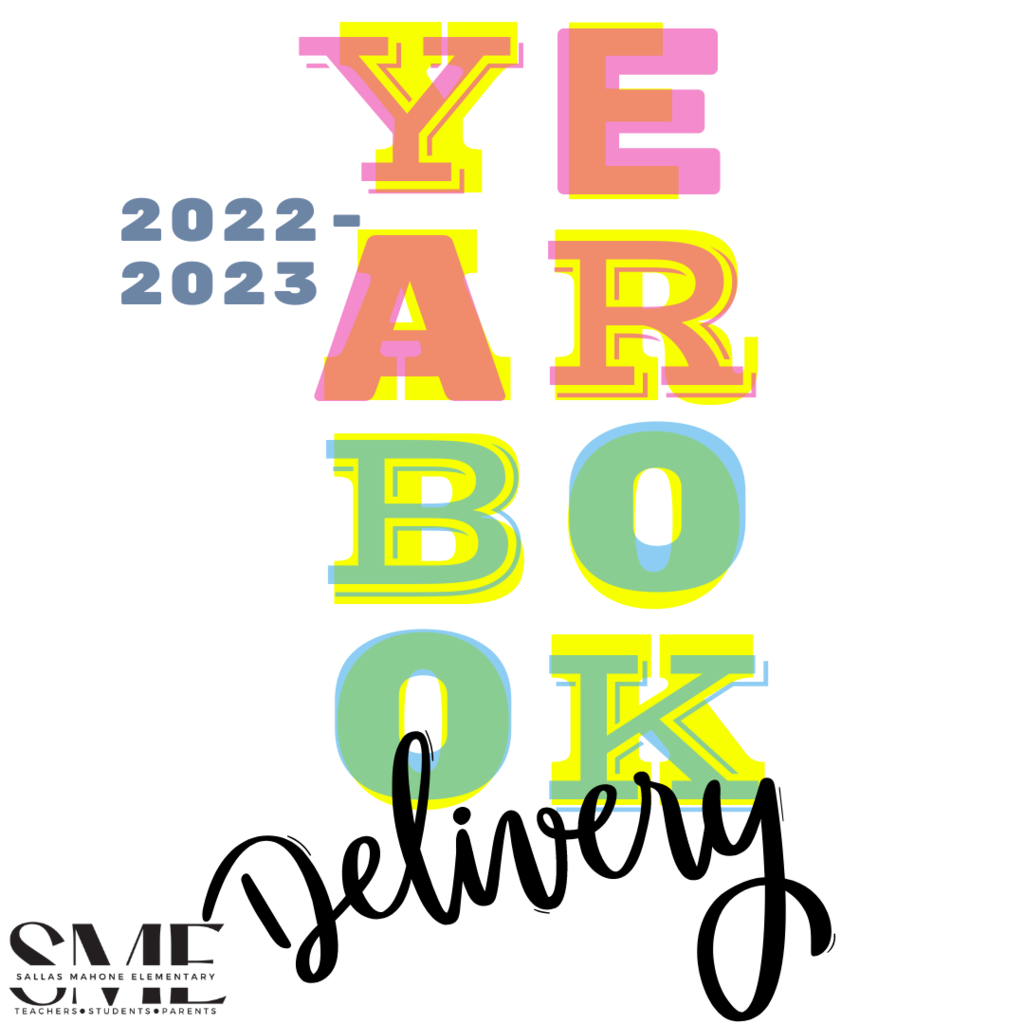 ​Valdosta City Schools recently participated in the Rollins Center for Language and Literacy Science of Reading Navigation and Implementation Cohort with a goal of improving literacy outcomes. Read more (
https://bit.ly/45Bxjie
).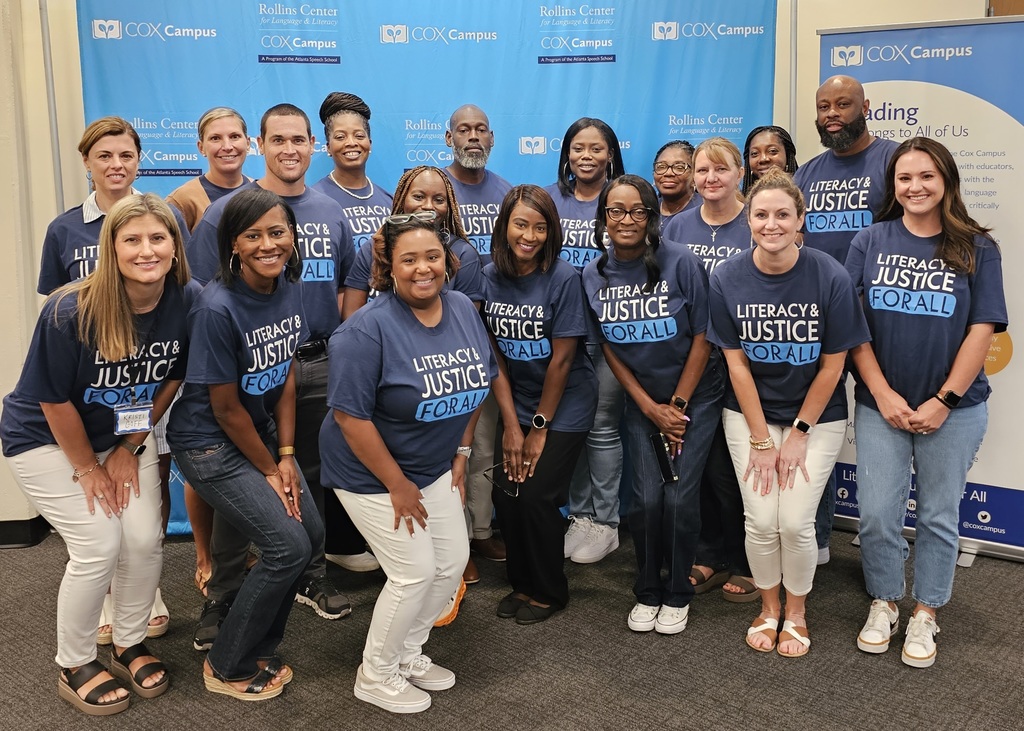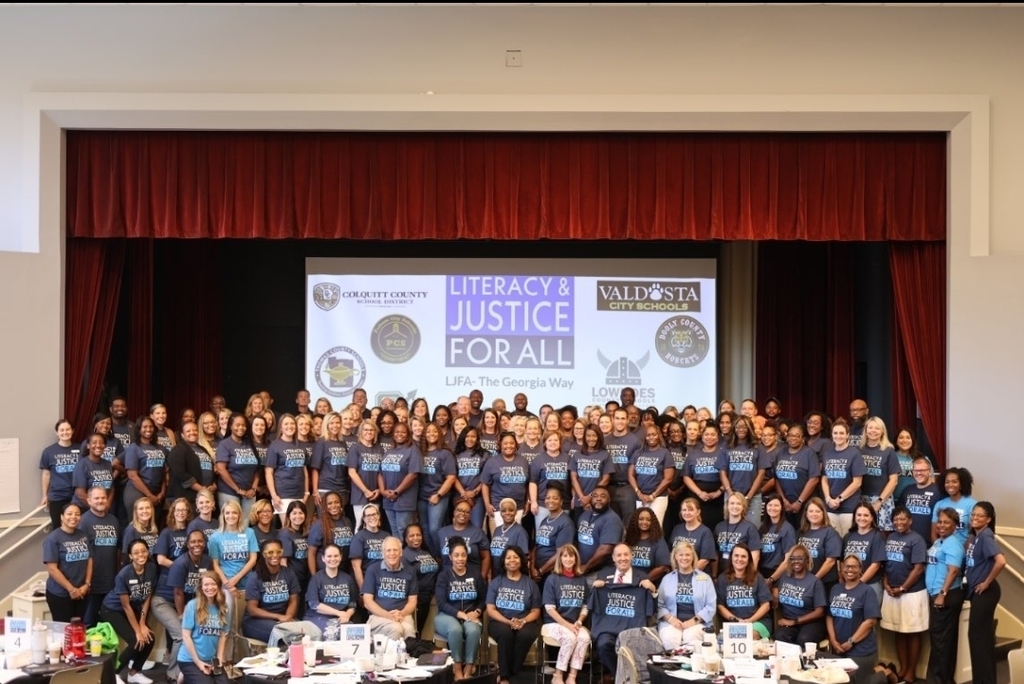 🔔Parents, we want to see YOU!🔔 We have some exciting events for our parents Thursday, August 29th! Come join us for our annual Title I Meeting at 5:00 PM, which will be followed by our 2nd Graders choral performance debut! Then Kindergarten through 5th grade parents join us for our Parents are Teachers, Too! workshop beginning at 5:30 PM, to gain specific information on your child's grade level expectations for the year. Of course we cannot leave out our Pre-K students, so Pre-K parents, be sure to join us at 5:30 PM as well in the Media Center to learn all about Pre-K! We look forward to seeing you here at #SallasMaHOME! #SMECapturetheCulture #ParentsofSME #BetterTogether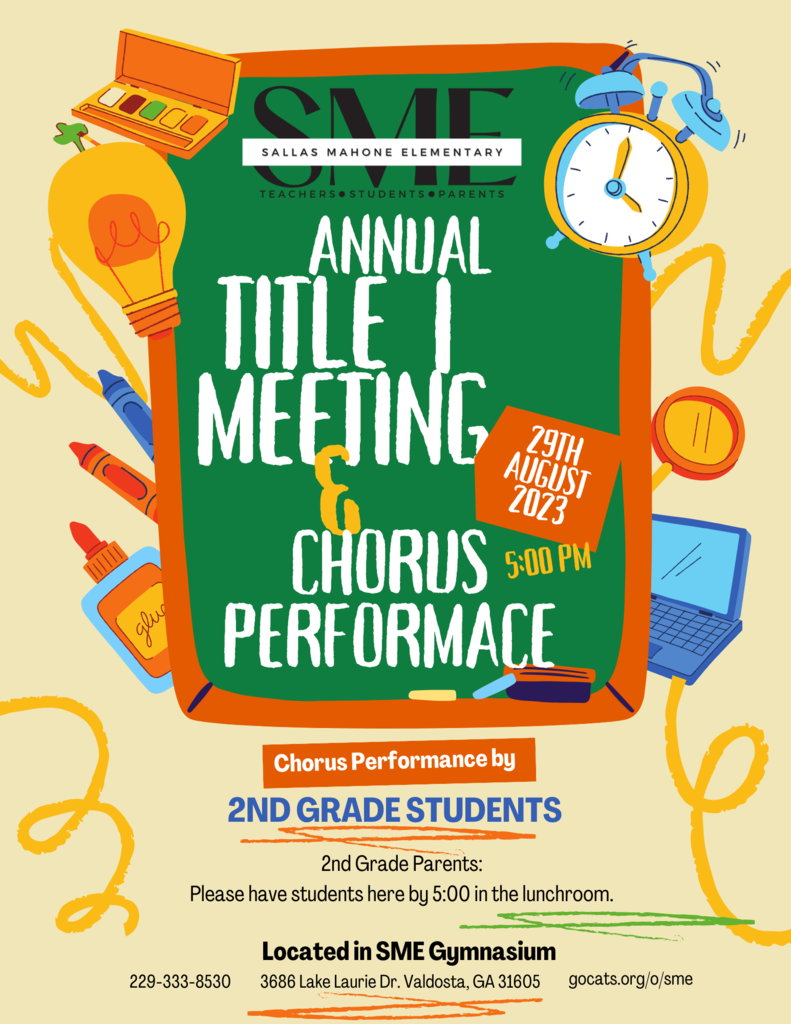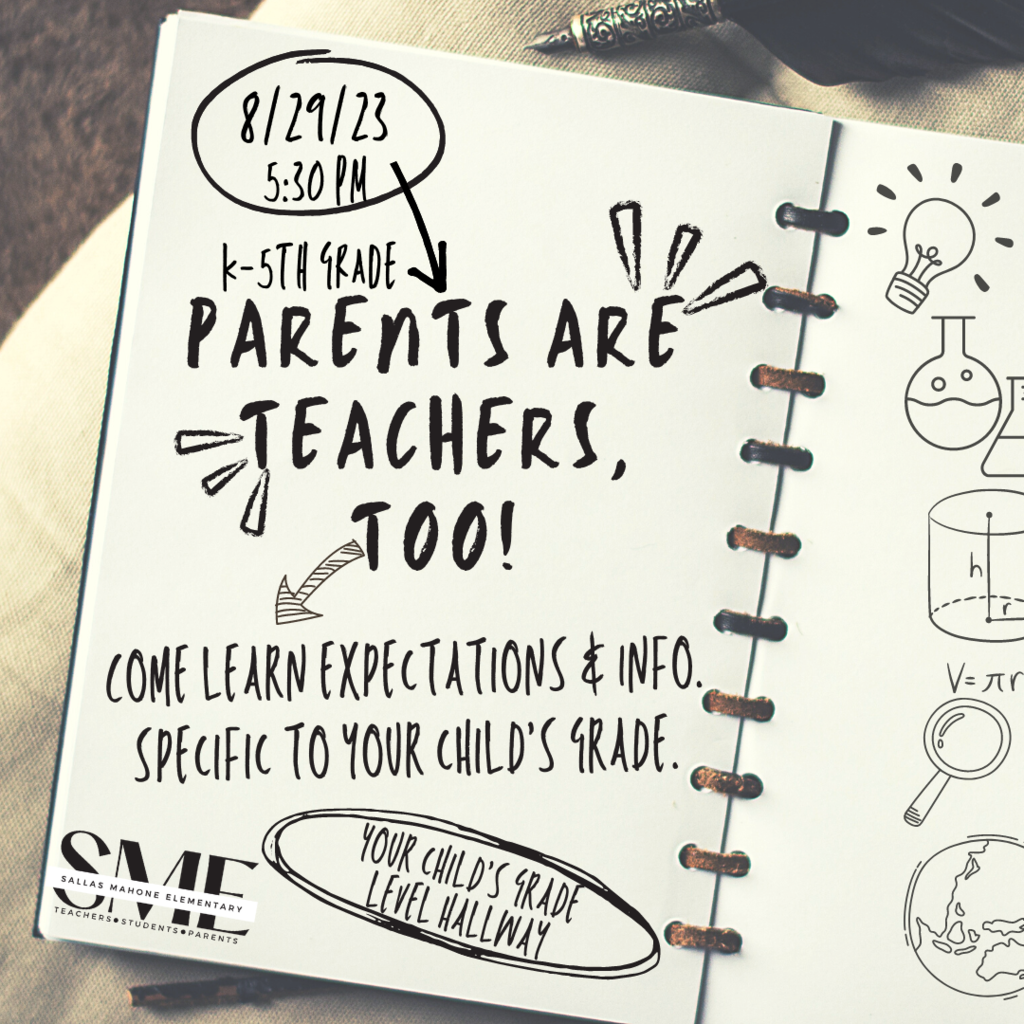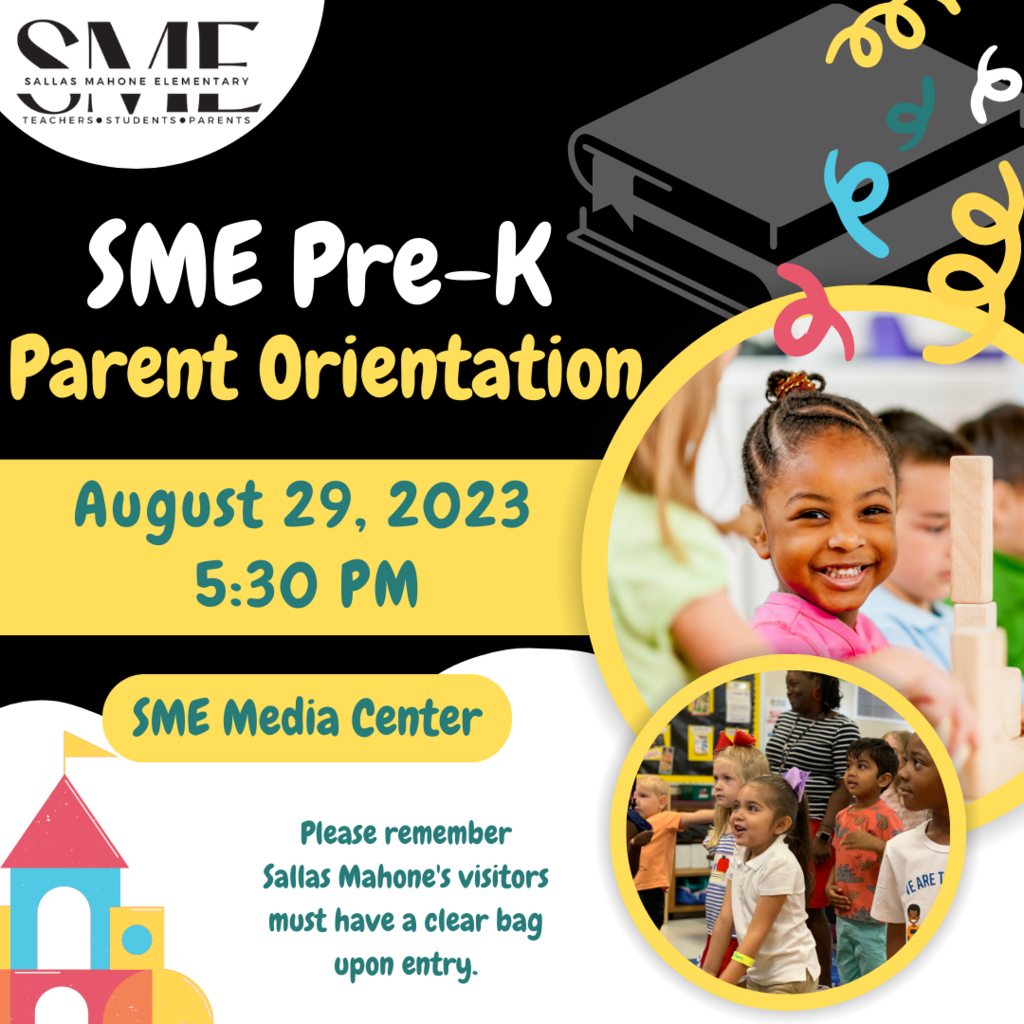 ❤️🧡💚💙💛COLOR WEEK 2023💛💙💚🧡❤️ This coming week, August 14-18, students may wear a color a day! If students opt out of wearing the specified color each day they must wear their regular student code uniform.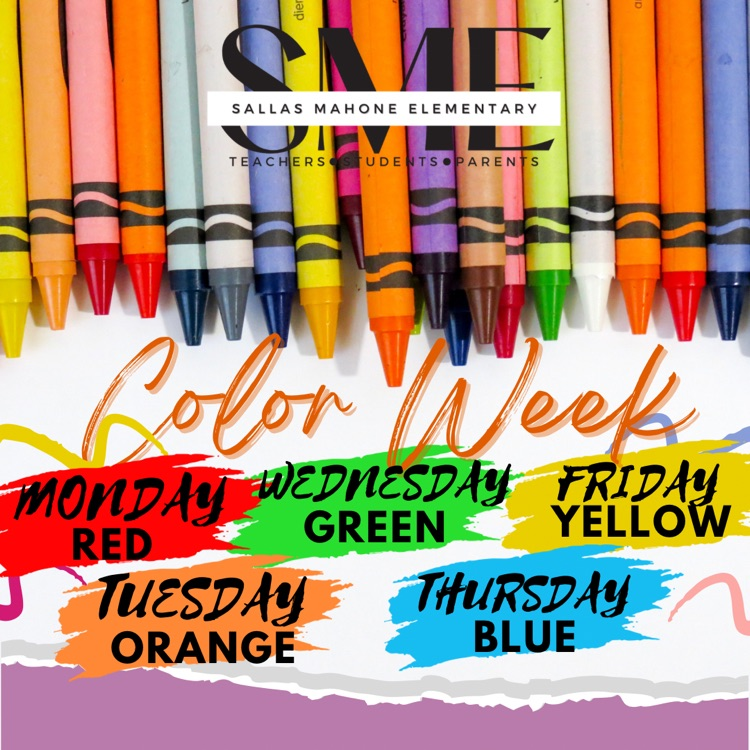 Say "hello" to two-way messaging in the Valdosta City Schools app! The same district app now offers class streams, class announcements, and parent-teacher chat. Look for your personalized invitation to begin using this feature in our app after August 7th. Download for Android
https://bit.ly/3ElvoUE
Download for iPhone
https://apple.co/3fHbkl9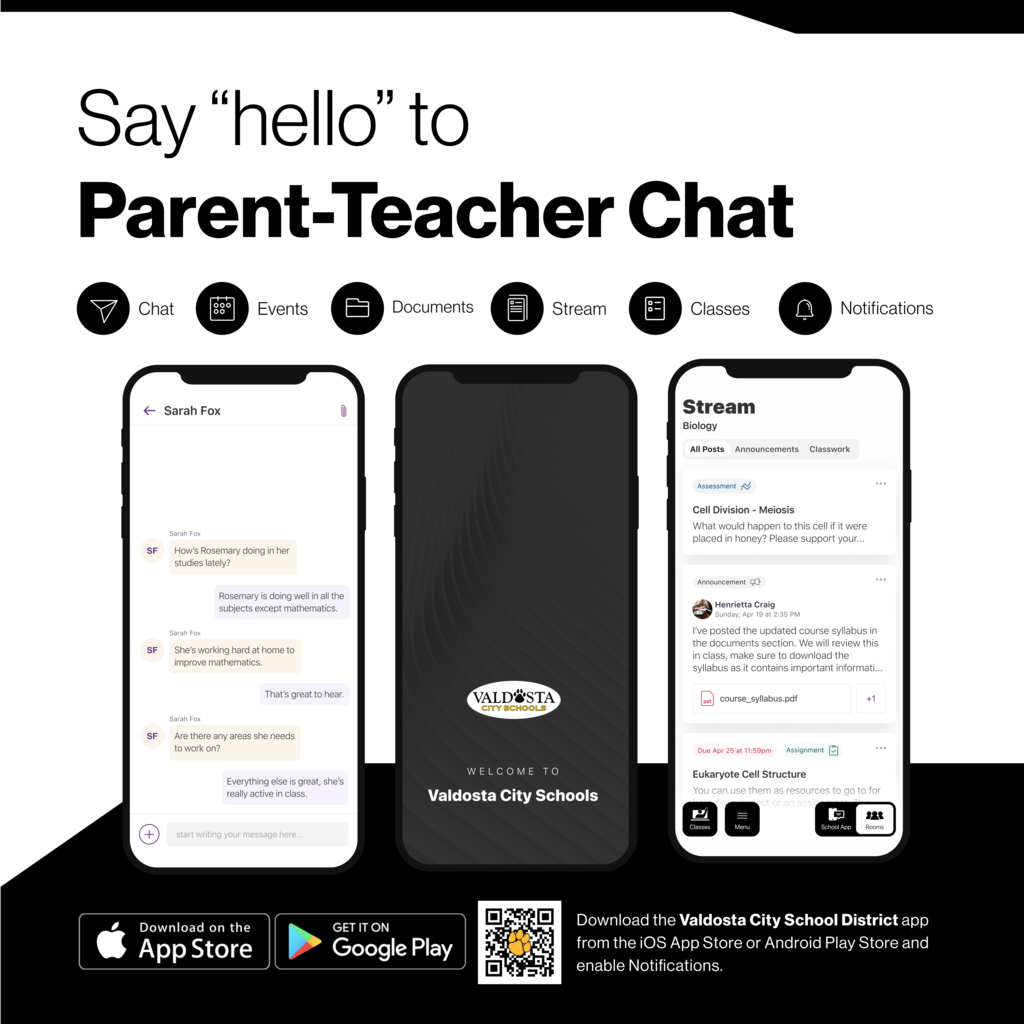 🎉🖤💛SME Families, our teachers and staff are ready to see you tomorrow!💛🖤🎉 We have familiar faces, but also some new faces in our #SallasMaHOME family! So we hope to see you tomorrow, August 3, 11:00-1:00, to come meet and greet! #SMECapturetheCulture #The3VWay #ChooseVCS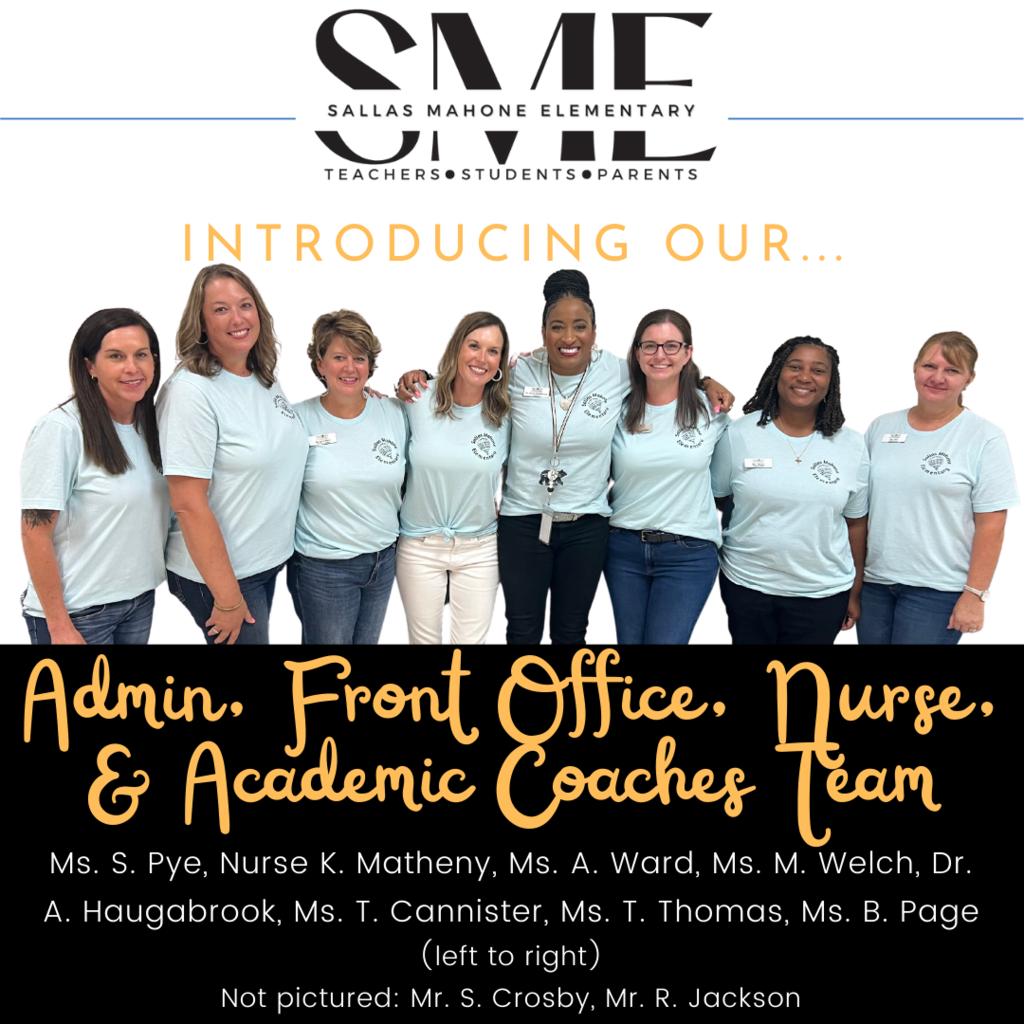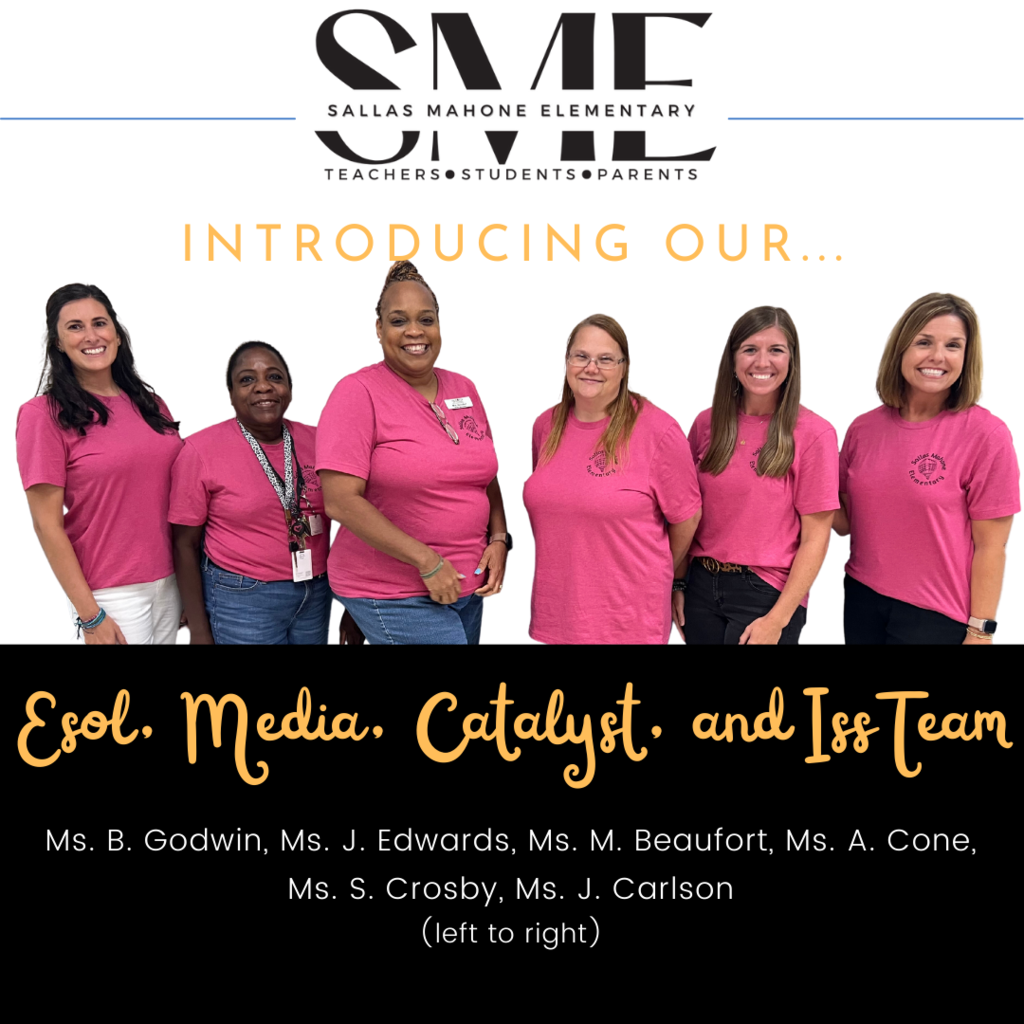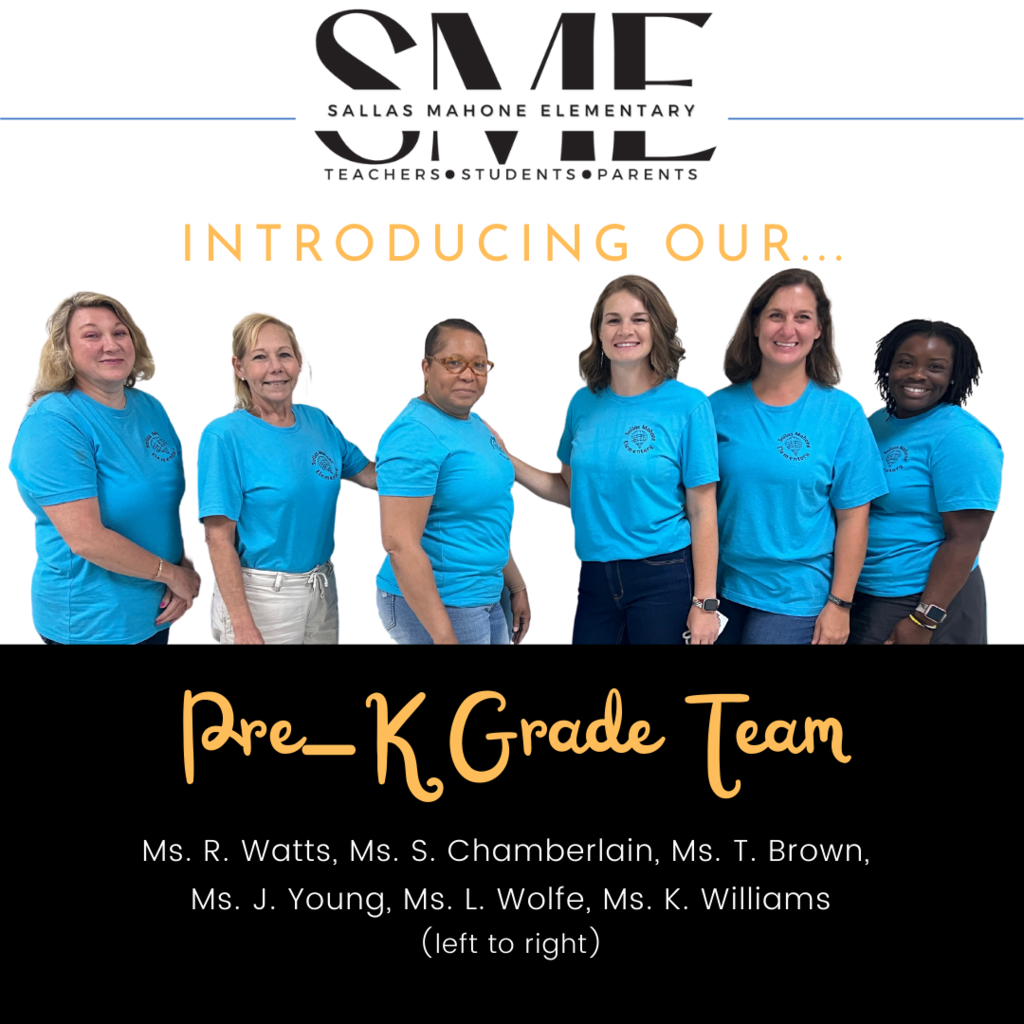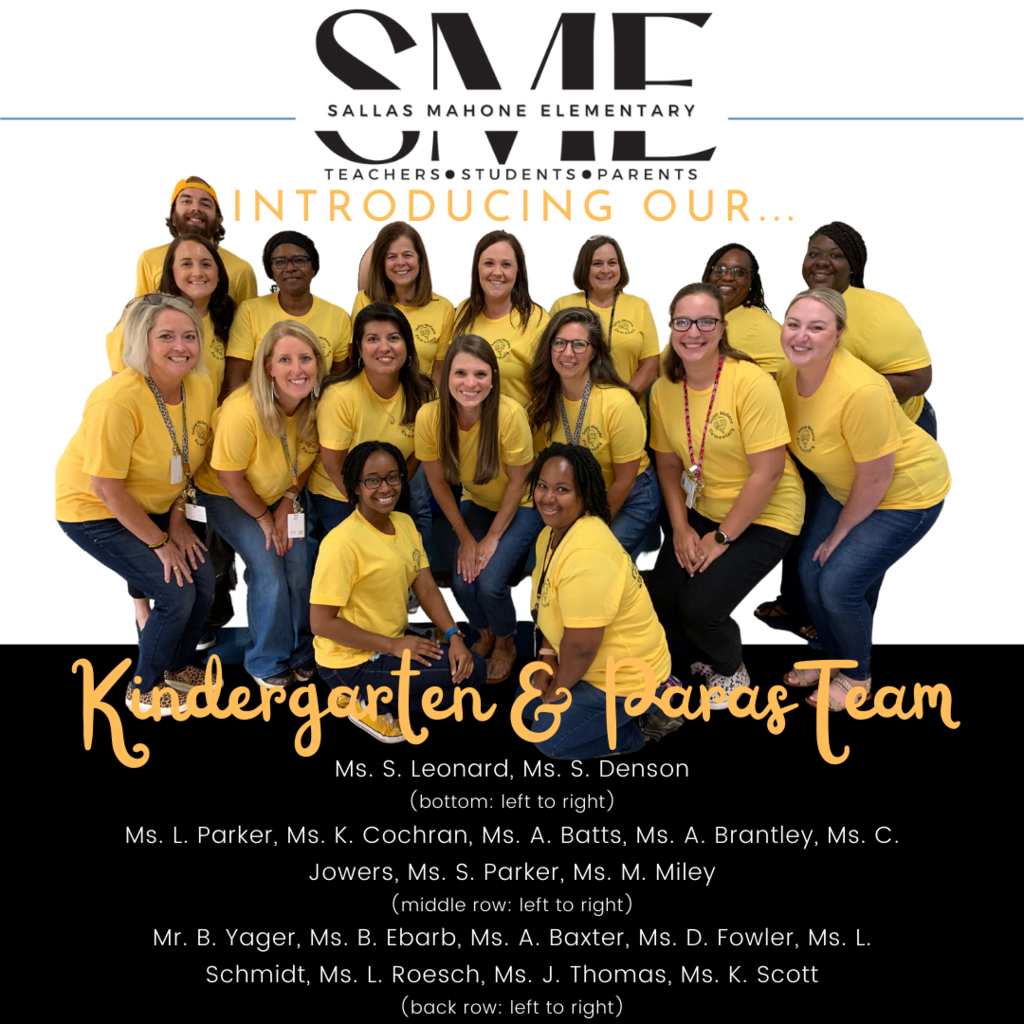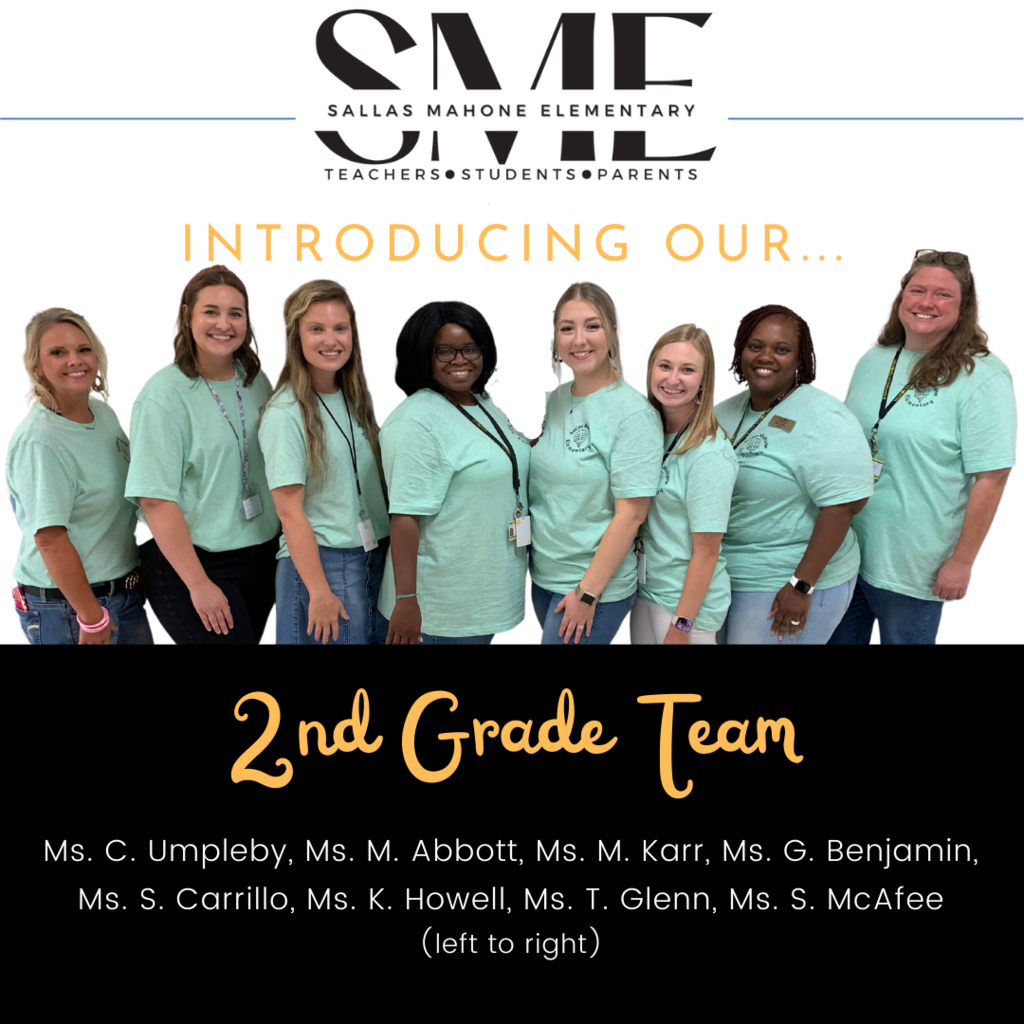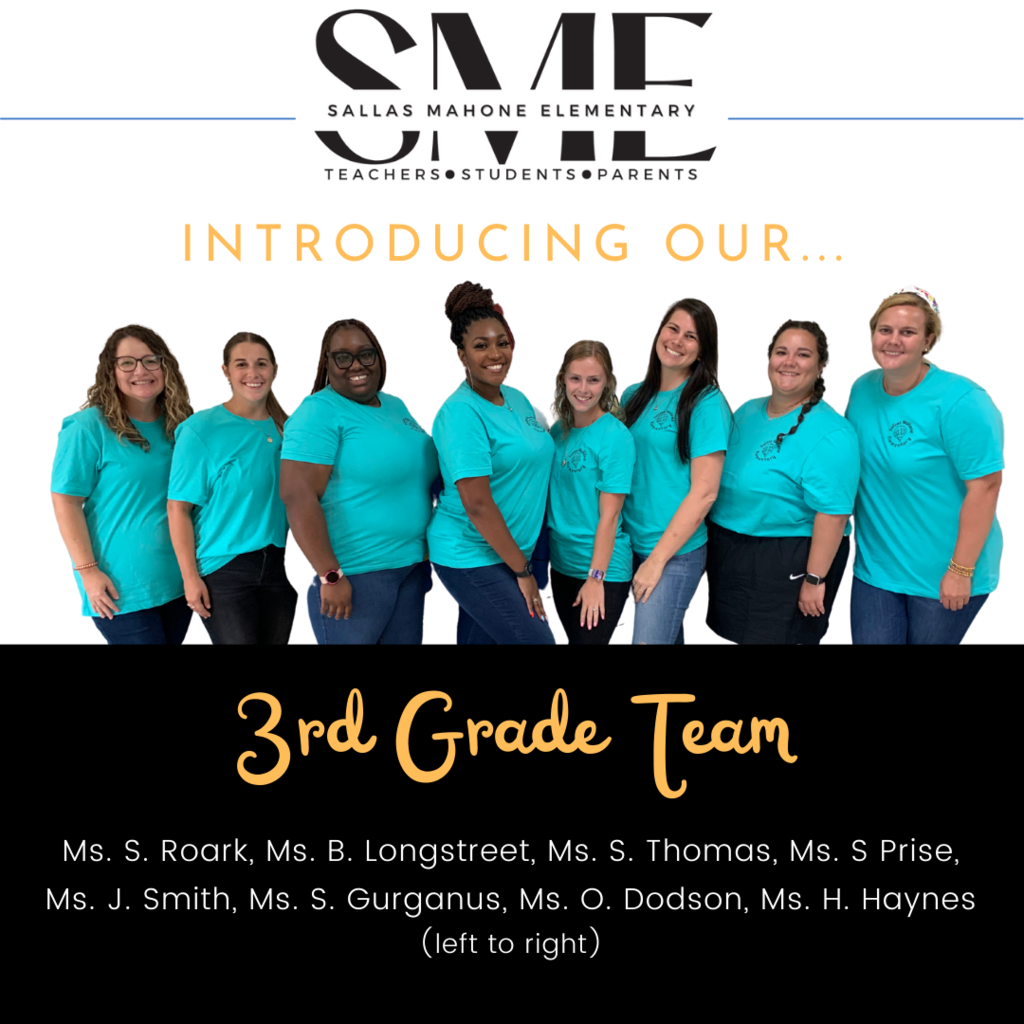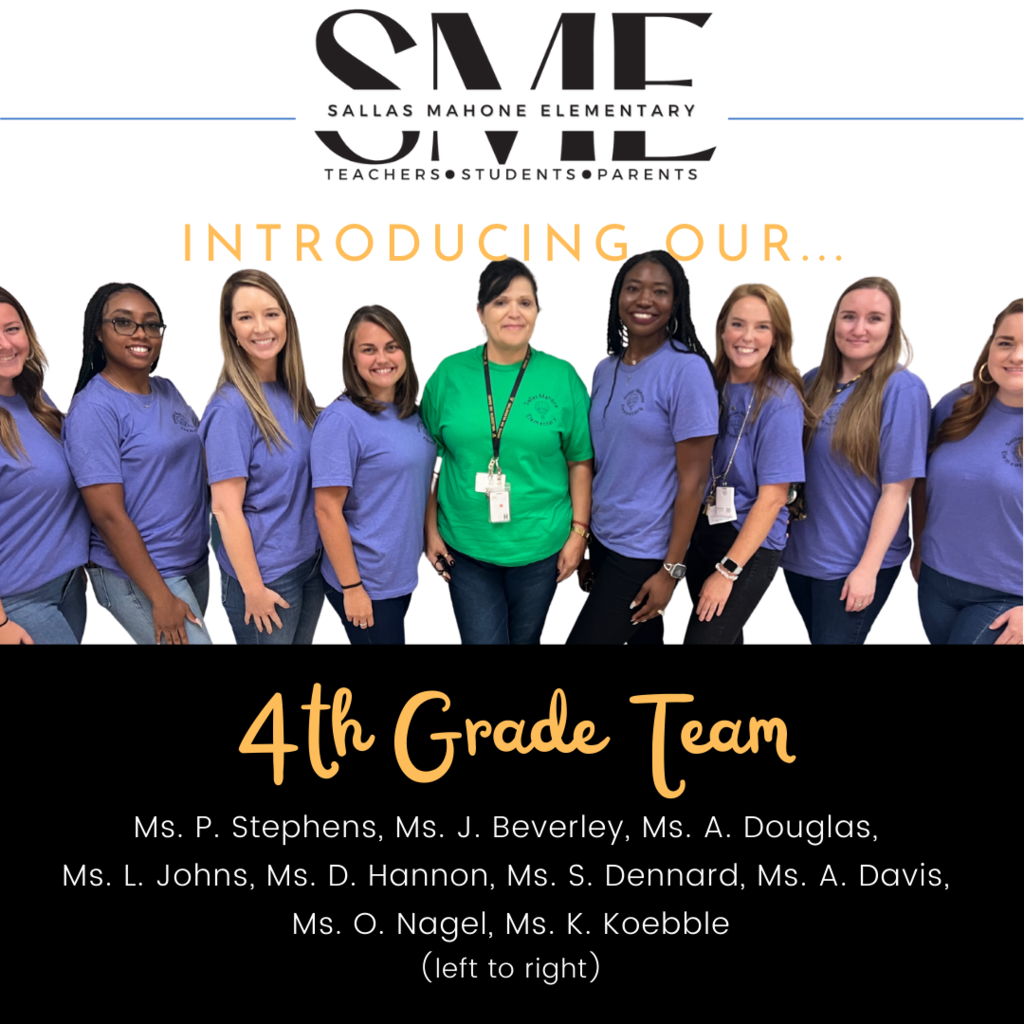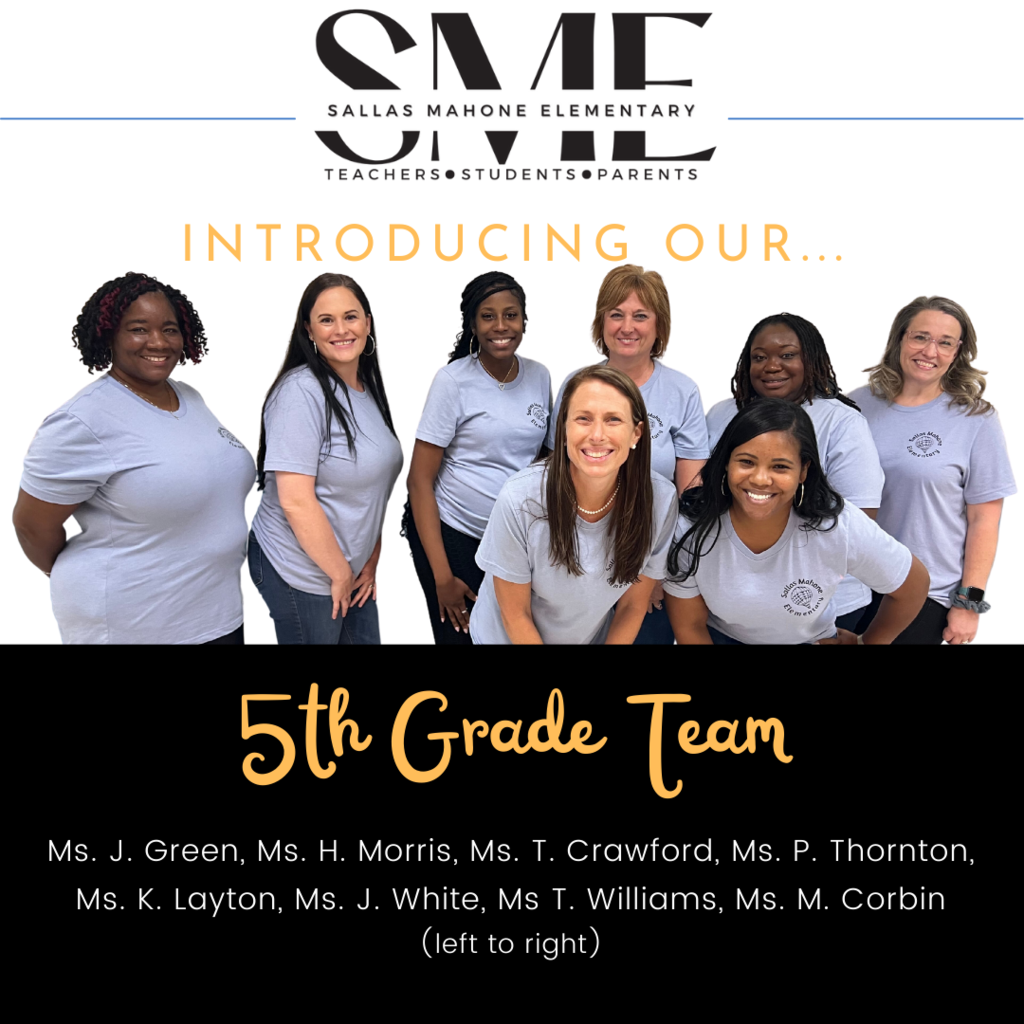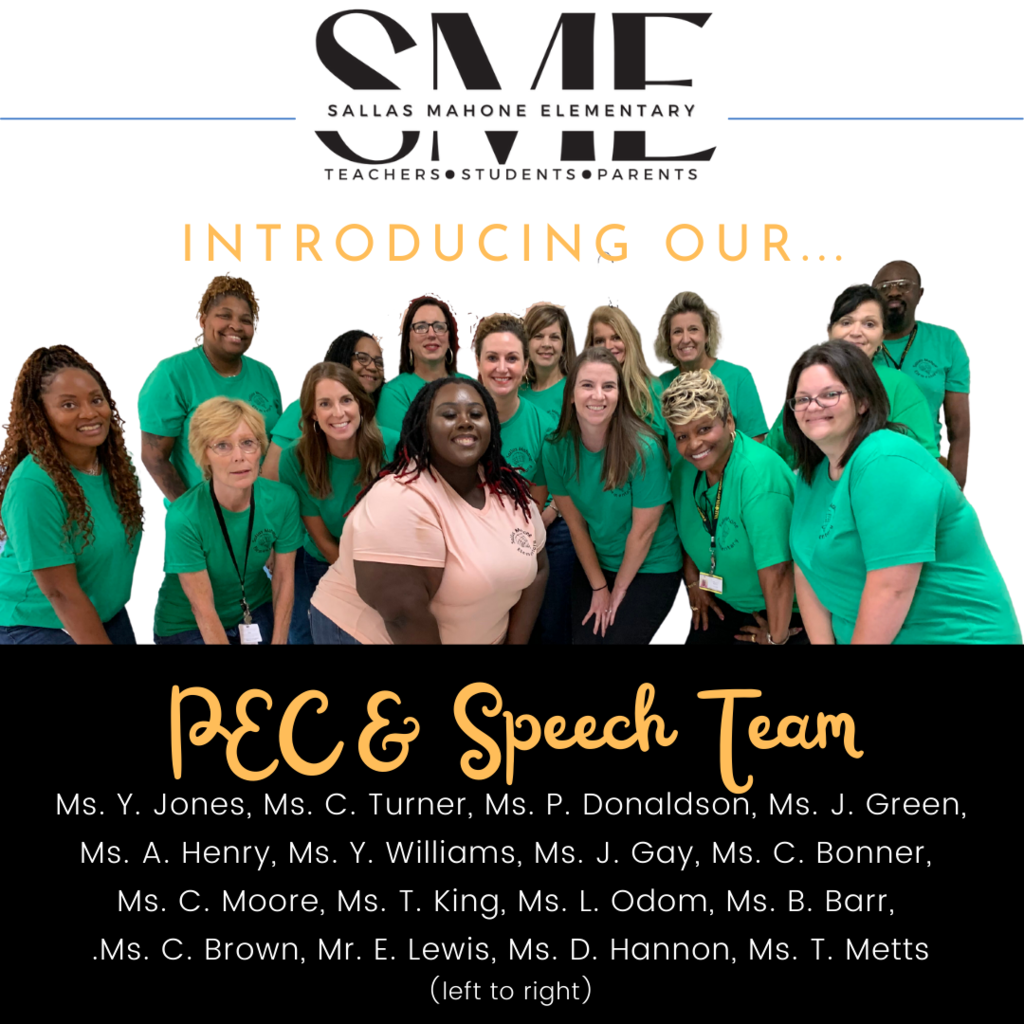 💛🖤We look forward to seeing you all this Thursday, August 3rd, between 11:00-1:00, for our 2023 Open House.🖤💛 Be sure to stop by our PTO table to learn how your family can be placed into a drawing to win a gift basket full of family fun!🎫 📢📌Also, please be aware, Valdosta City Schools will be fully implementing a Clear Bag Policy onto all school campus'. This applies for all visitors that enter onto our Sallas Mahone campus. If you choose or need to bring items into the building, please ensure that they are inside a clear bag. We thank you for your cooperation to help our Open House run smoothly and efficiently! We cannot wait to see YOU! #parentsofSMErock #SallasMaHOME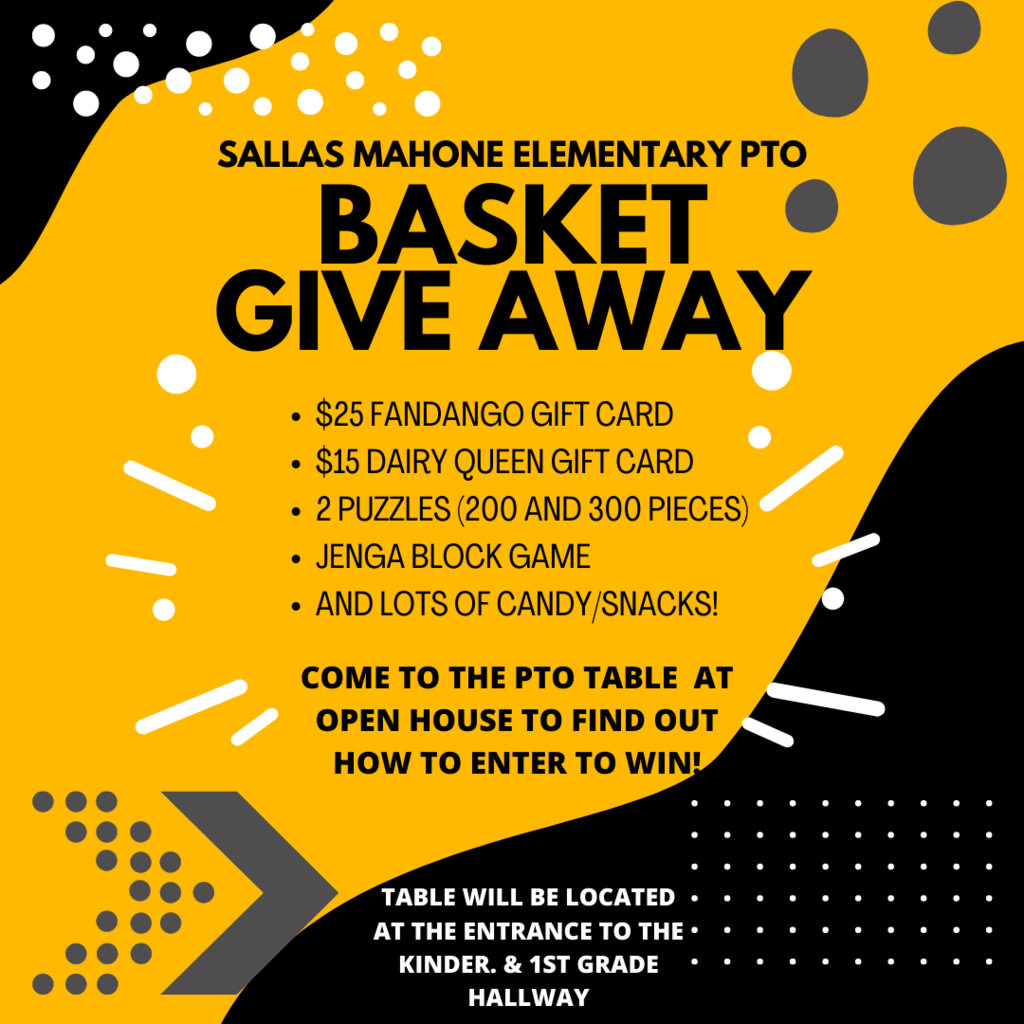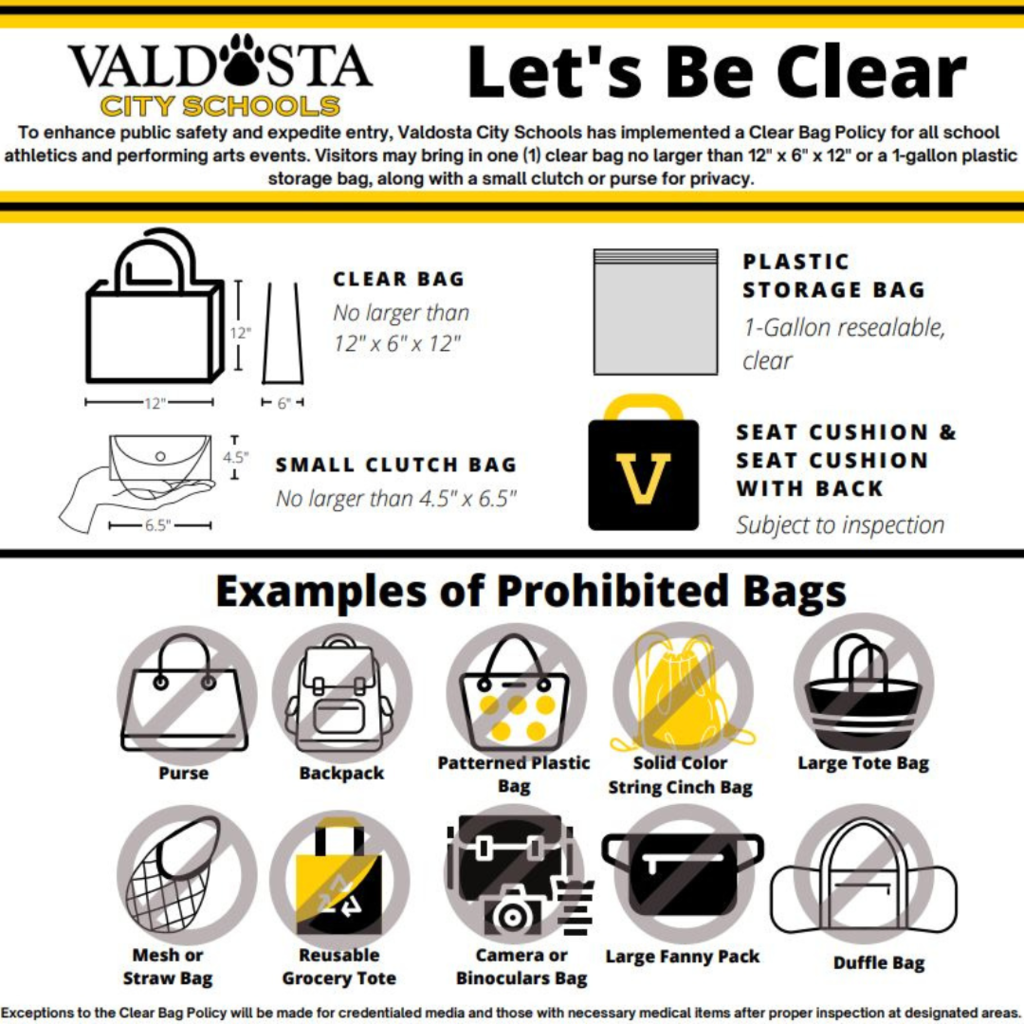 Summer has come and gone, but we are ready for the 2023-2024 school year! Many have already begun preparing, but we all will return this coming Monday, July 31st, to welcome our extended family (students and parents) back home! We also would like to take a moment to introduce and welcome new faces to our #SallasMaHOME family! Click here to meet them... (
https://drive.google.com/file/d/1hVVUC_ijcDo8eb0SnlwuoMa4m2KvJf_w/view?usp=sharing
) #SallasMaHOME #SMECapturetheCulture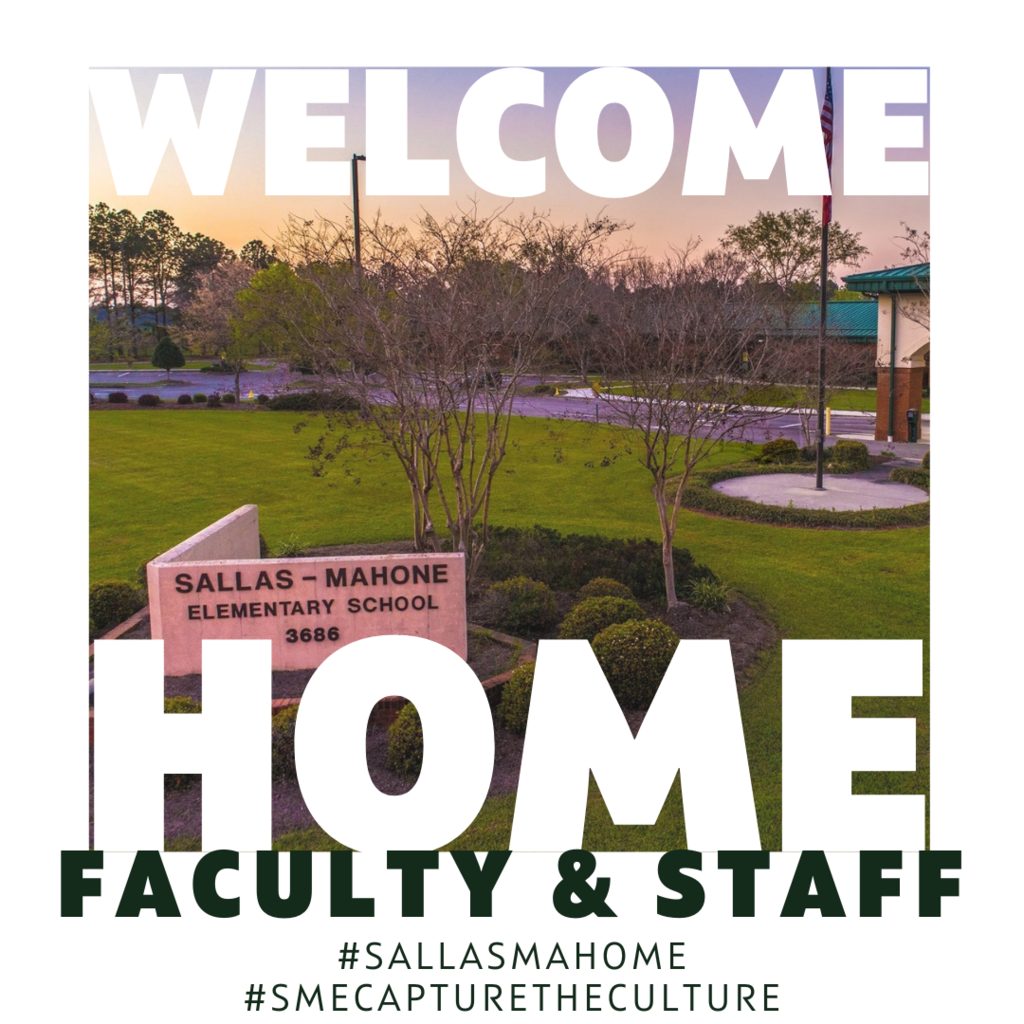 We cannot wait to see all the familiar faces and the new! Get ready to meet your new teachers, greet your previous teachers, and discover all the wonderful things your new school year will bring! We look forward to seeing you August 3, 11:00-1:00, for our 2023-2024 Open House! For more back to school information, visit our VCS Back to School page (
https://www.gocats.org/o/vcs/page/back-to-school
)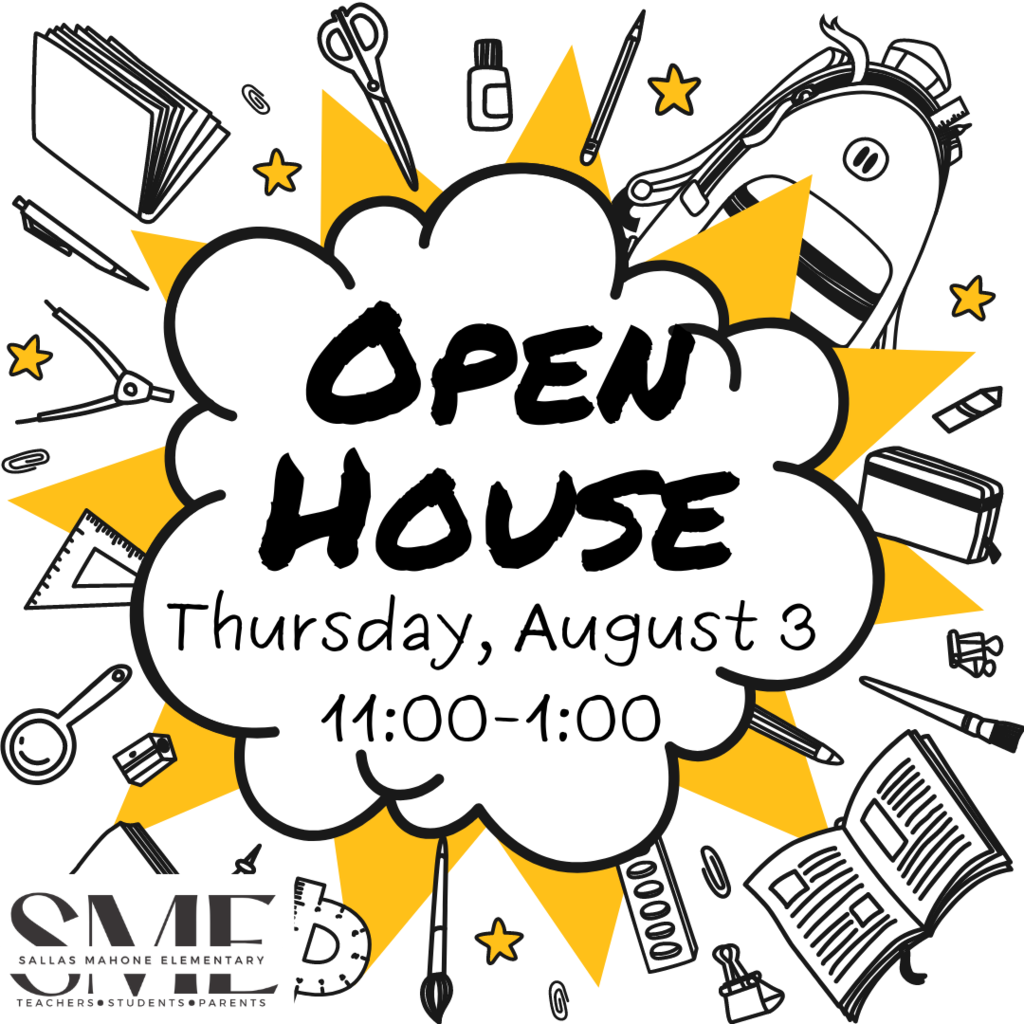 It's never too early to prepare for the next school year!! Our Back to School site is live with all the important dates to remember, school calendar, supply lists and more! Click here (
https://bit.ly/3nTYOjf
).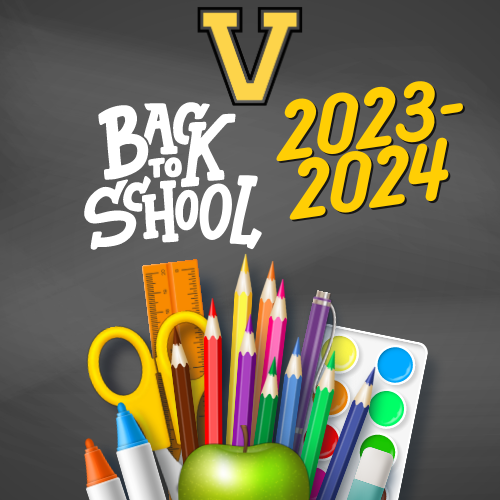 The June 2023 regular meeting of the Valdosta Board of Education will be held at the superintendent's office in the boardroom on Tuesday, June 13, at 7:00 pm. Click here to view the agenda (
https://bit.ly/3N4p0DR
). All meetings of the Valdosta Board of Education will now be streamed live via the VCS YouTube Channel. Subscribe to GoVCSCats on YouTube to stay up to date! Click here to bookmark the page (
https://bit.ly/watchVBOELive
).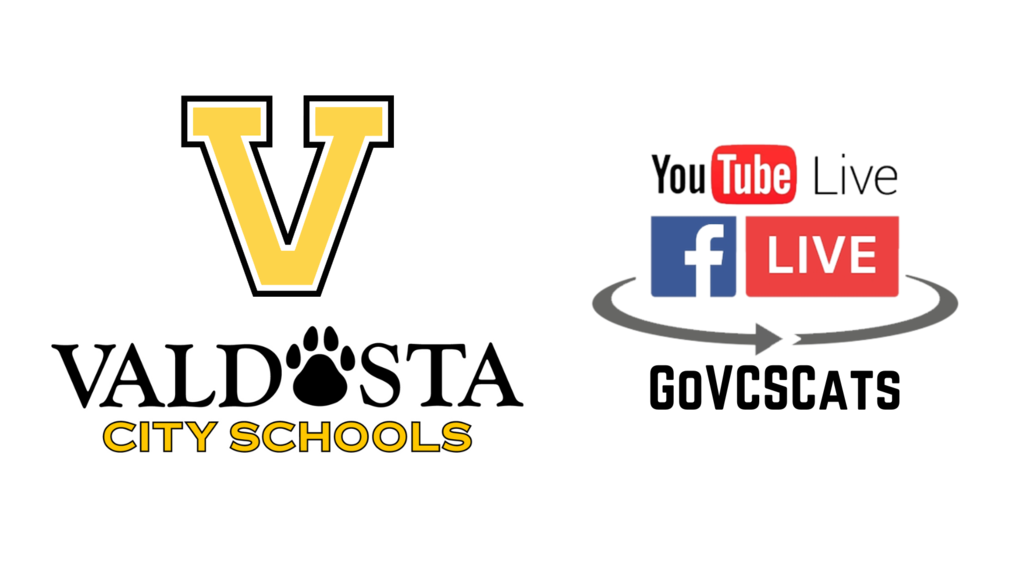 🍎We are already preparing for the 2023-2024 school year! 🍎 We value parent feedback and participation in the desire to help all of our students succeed! Please plan on coming to our feedback meeting this Thursday to hear about our goals for all educators, students, and parents.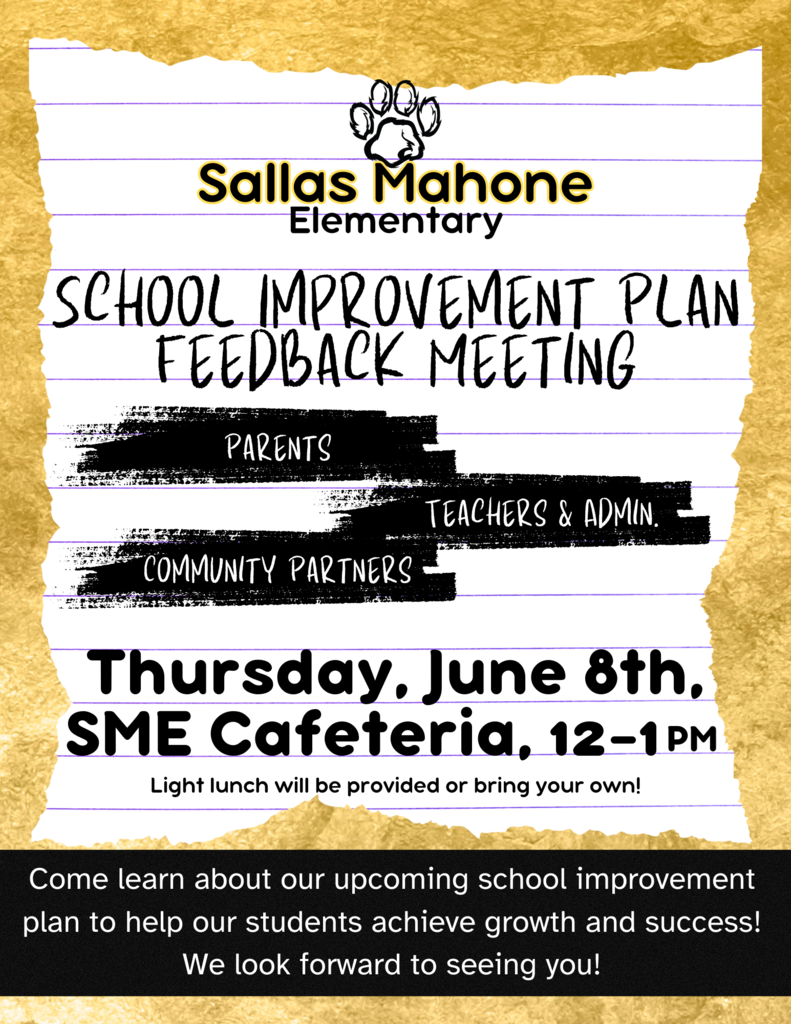 VCS academic coaches and curriculum directors attended Middle Georgia RESA Instructional Coaches' Conference on Jekyll Island. This professional development opportunity provided instructional leaders with tools to continue to support educators in our ultimate goal of student success through continuous school improvement.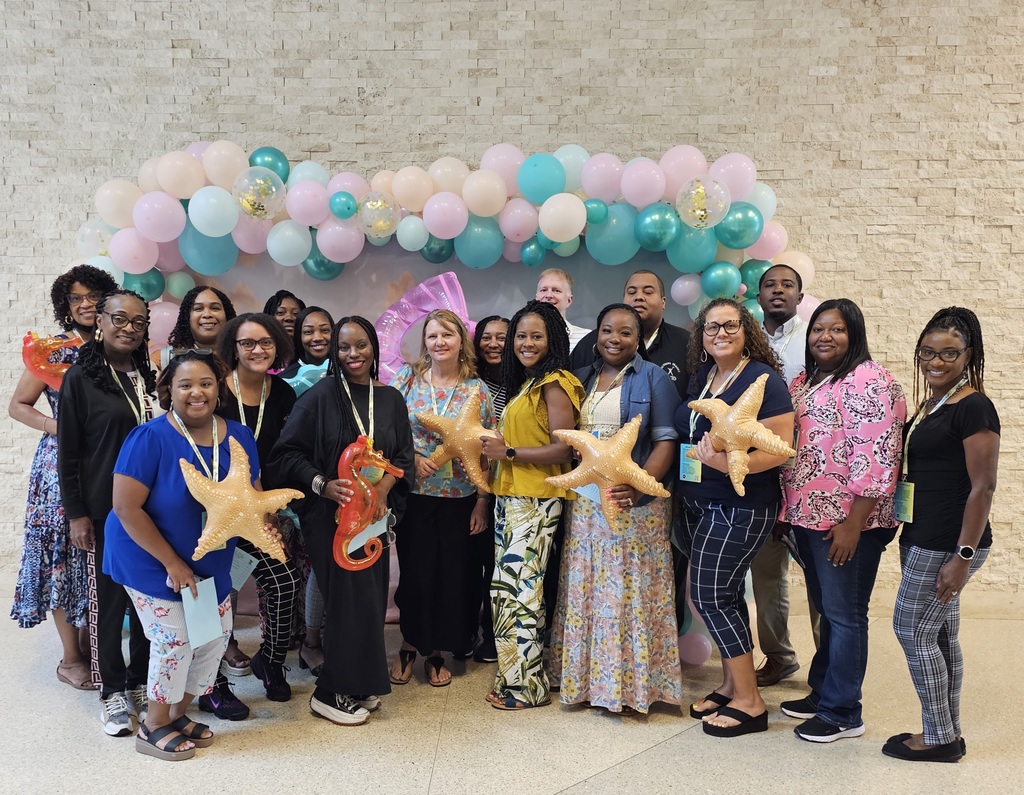 Avoid "summer slide" by actively engaging your student in learning all summer long!! Click here to get all the details and links (
https://bit.ly/3ql1PgW
).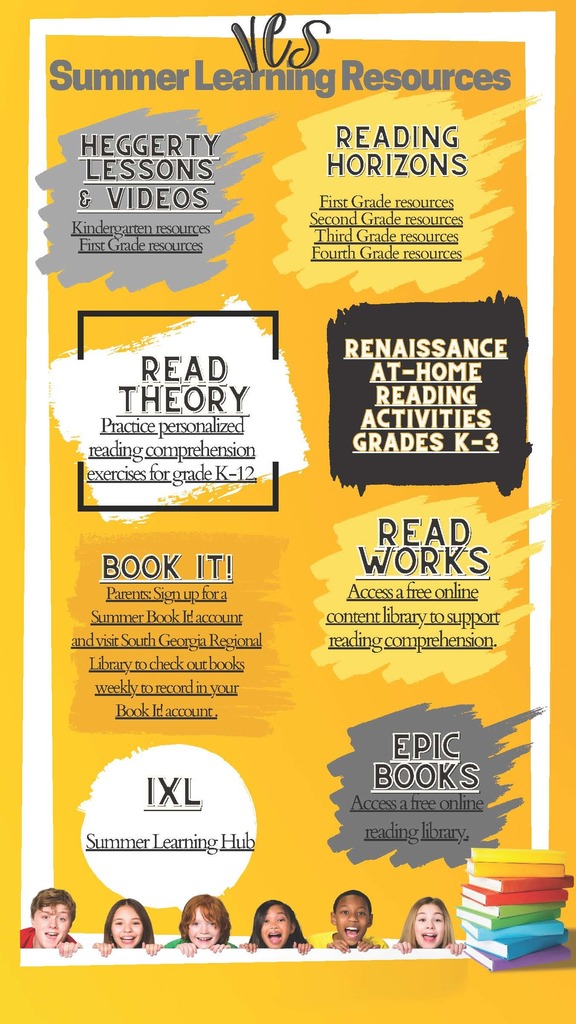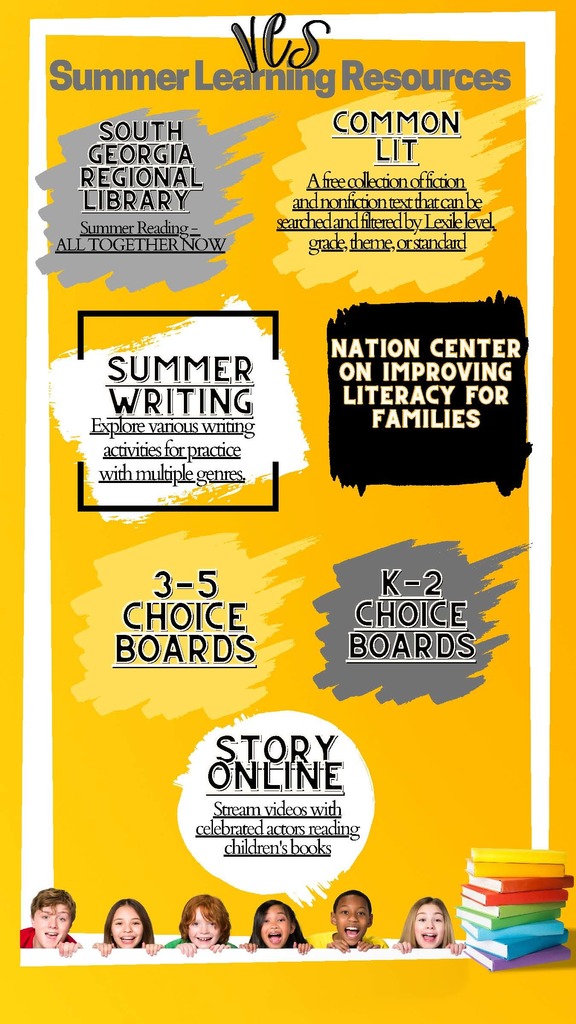 Have a great summer!!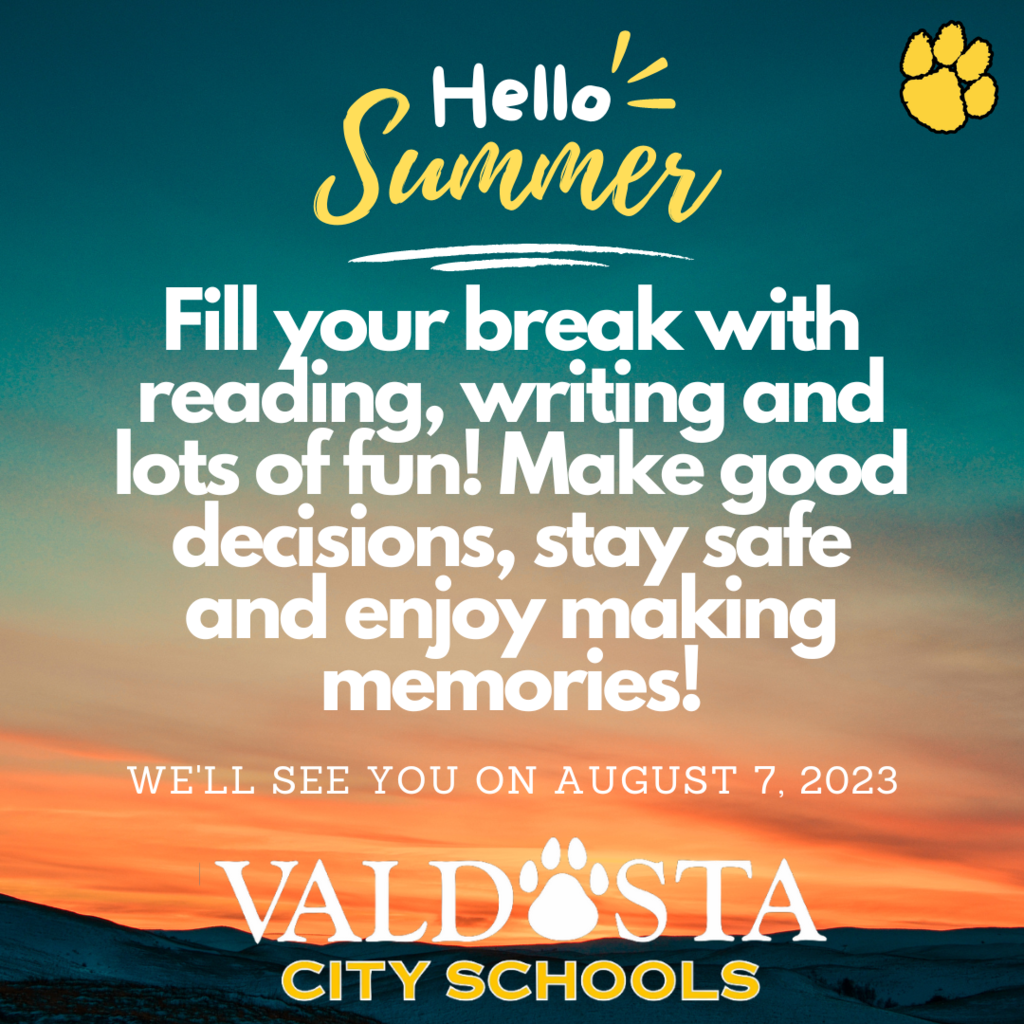 🎉⛱🍦Summer Break is here!🍦⛱🎉 Thank you #SallasMaHOME families for another wonderful school year! We will see you soon for the 2023-2024 school year!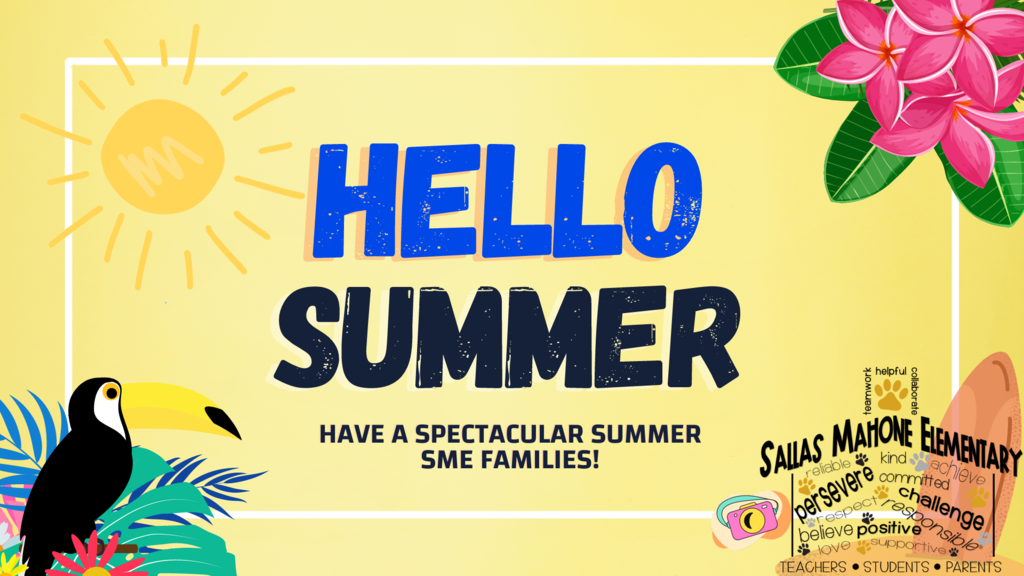 Last Day Early Dismissal Details - VHS, VECA, HLC and Horizon Academy at 12 pm; Elementary Schools at 12:30 pm; and Middle Schools at 1:00 pm.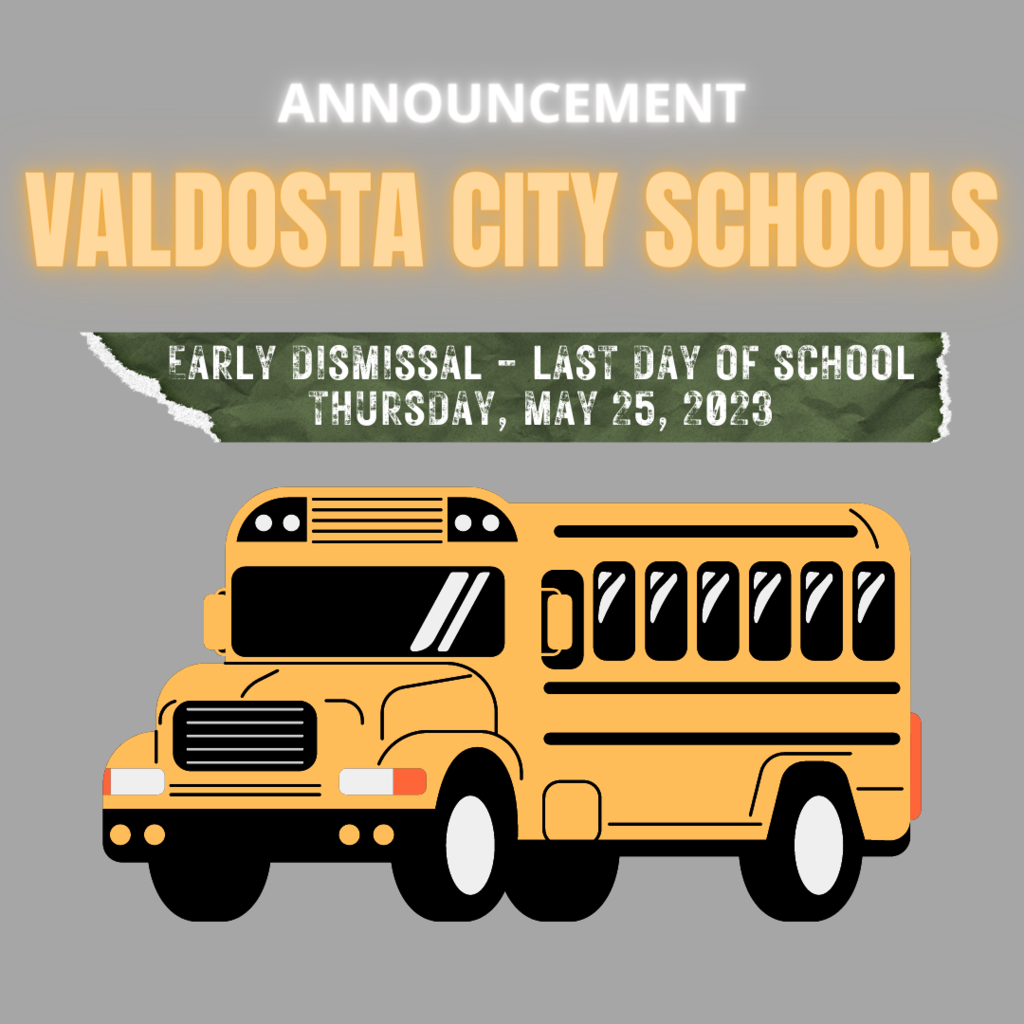 📄✏️📝Writing till the end!📄✏️📝 These young authors and illustrators from Mrs. Umpleby's 2nd grade class embarked upon a six-week-long writing task. After witnessing five tiny caterpillars transform and completing much informational research on butterfly lifecycles, they became inspired to create an individual narrative writing piece about the butterflies they had given special names. Upon completing the writing process, each student published their own piece of writing and illustrations. Congratulations to these young authors and illustrators on their very first published book!📖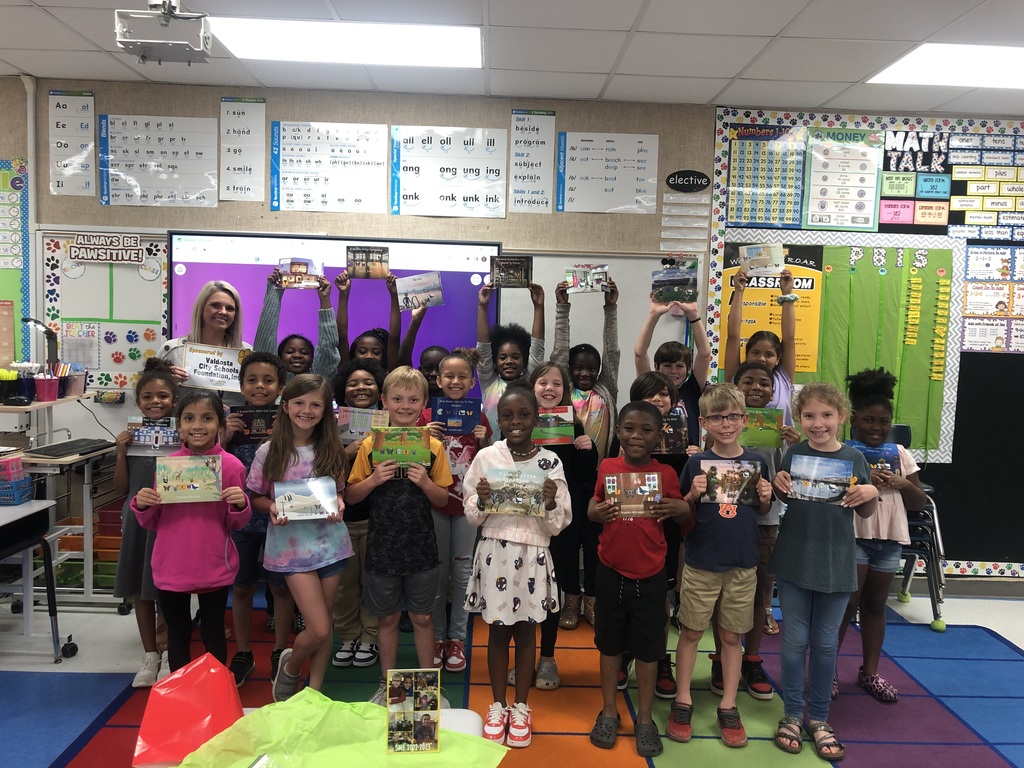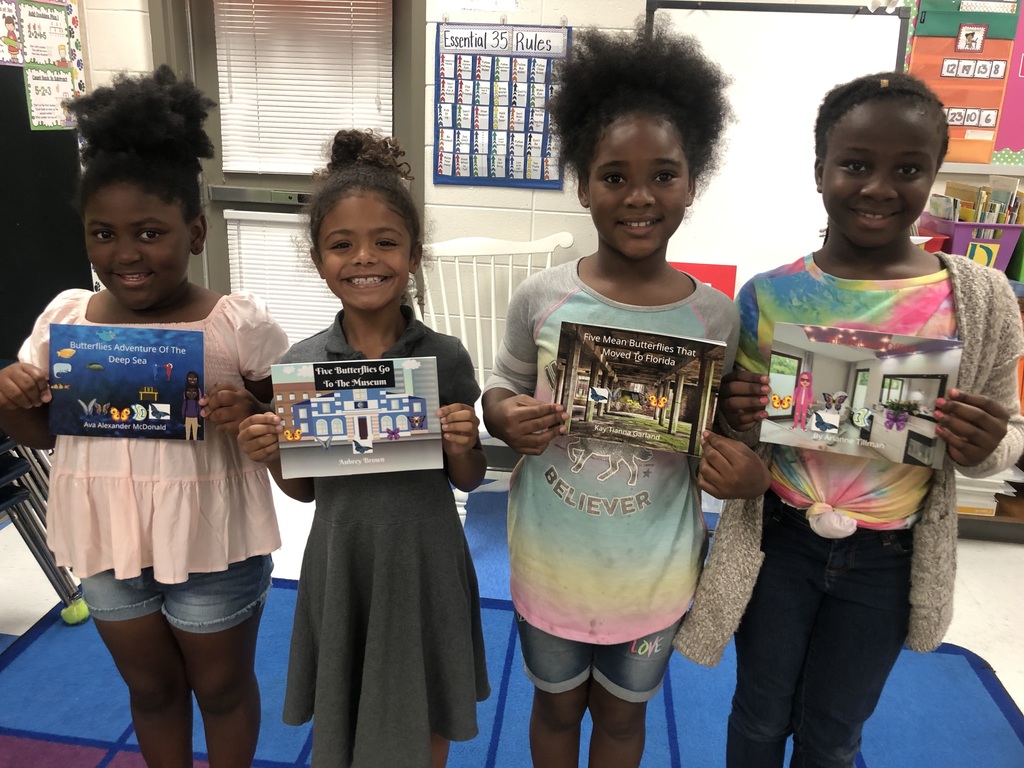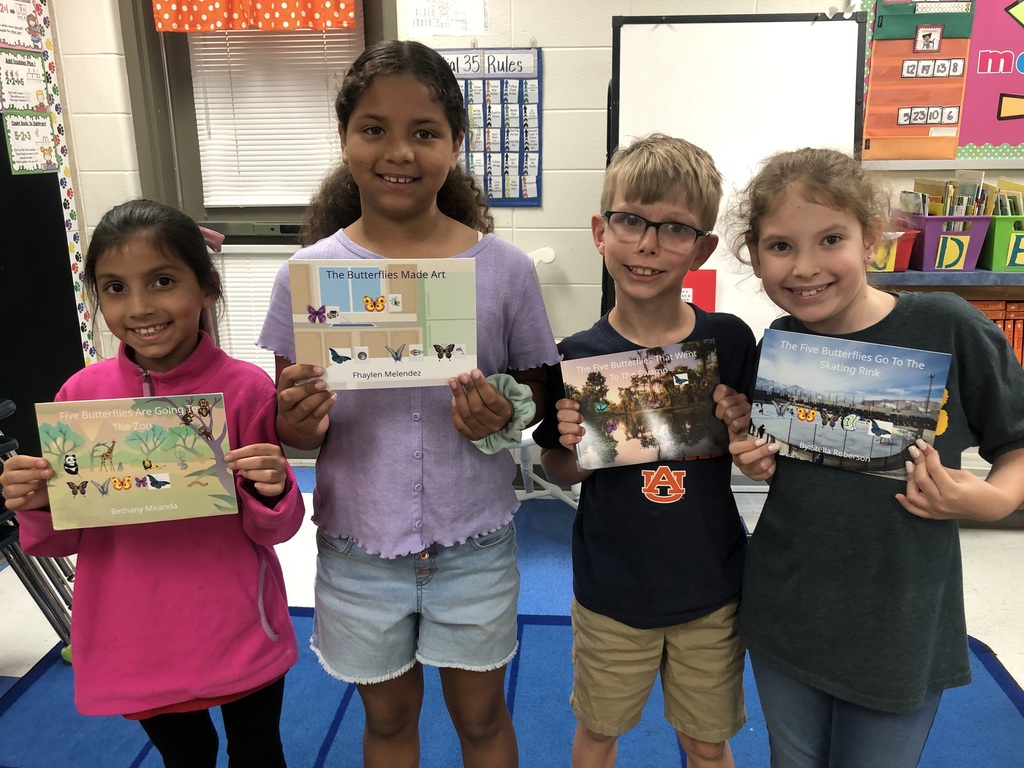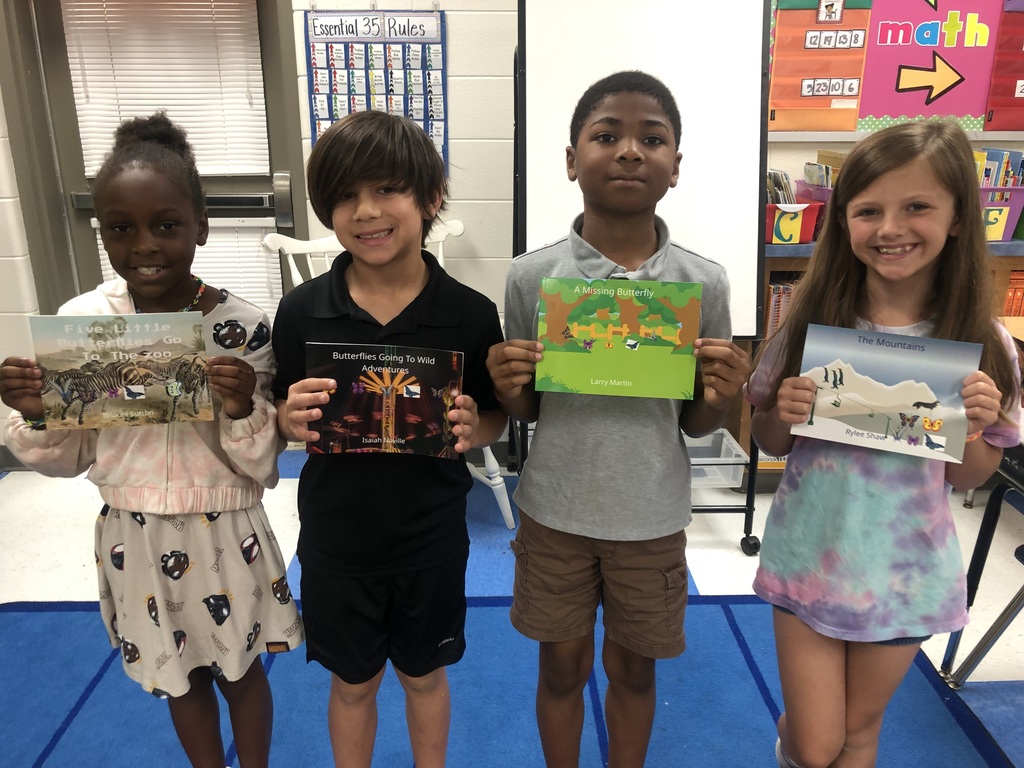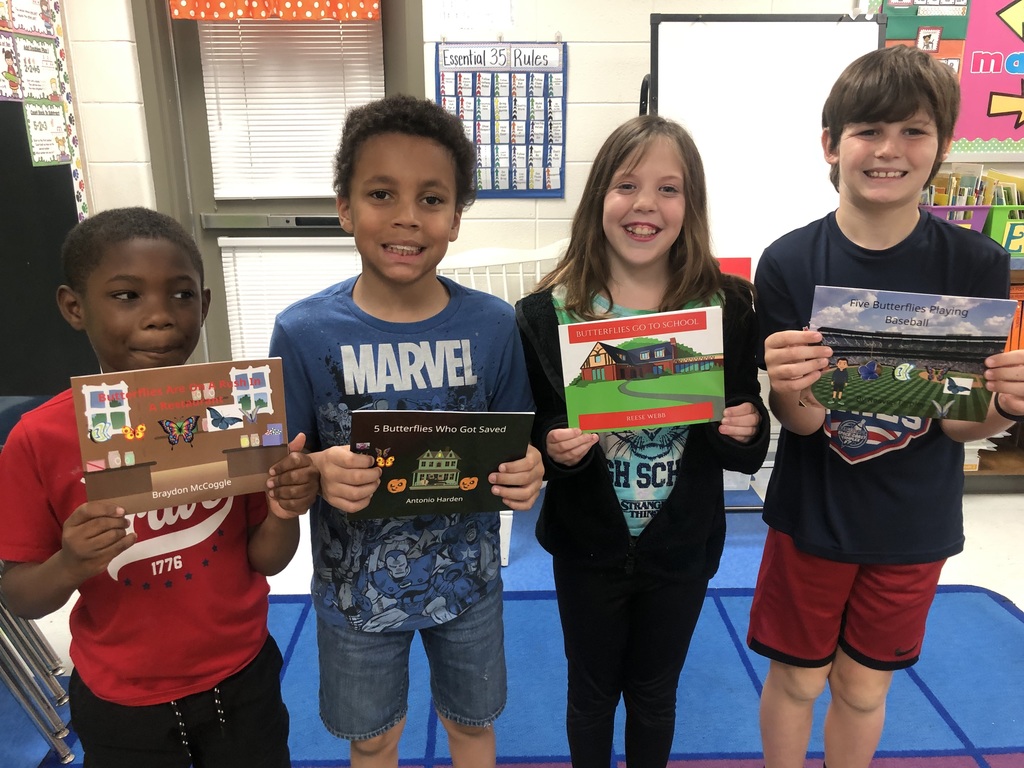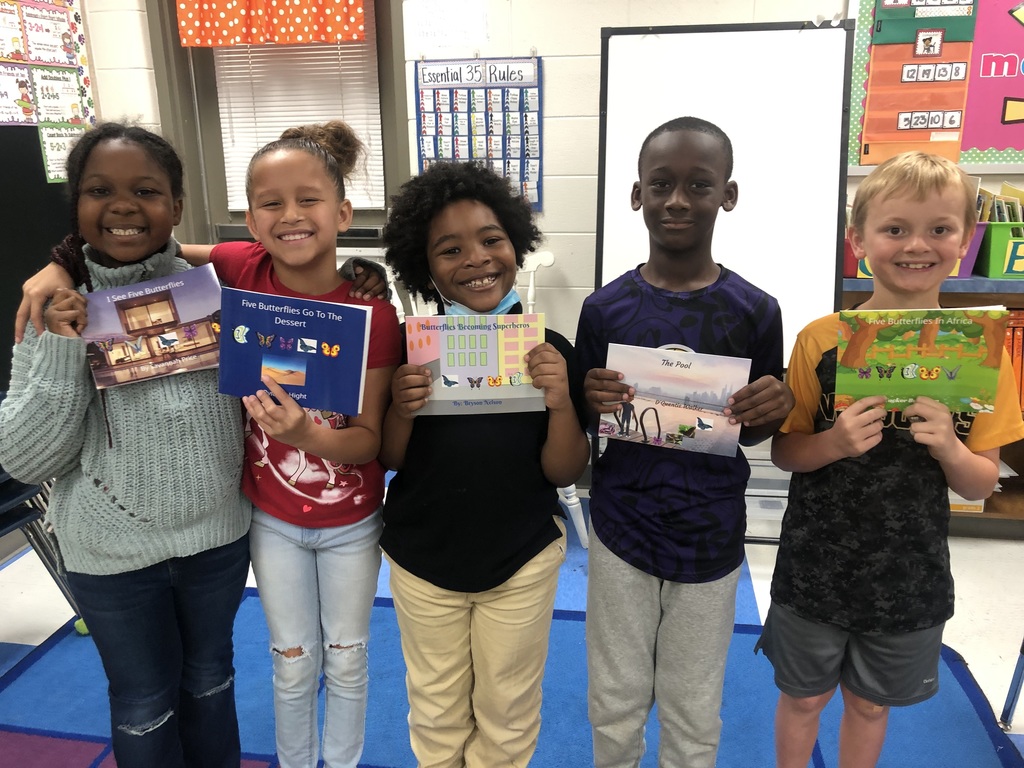 Congratulations to Myles Roberts for winning the Destination Ag art contest! 🎨 Myles and his teacher, Mrs. House received a huge award!! Way to go! #SMECapturetheCulture #SallasMaHOME #TeachersofSME