The Georgia Parent Survey was developed to measure parent perceptions of school climate at your child's school. Your opinion is very important to us. Your survey responses are confidential and will be combined with the survey responses of other parents at your child's school to identify areas in need of improvement. It should only take ten or fifteen minutes to complete the survey. Click here to begin the survey -
https://gshs.gadoe.org/parents
Thank you for your time and participation.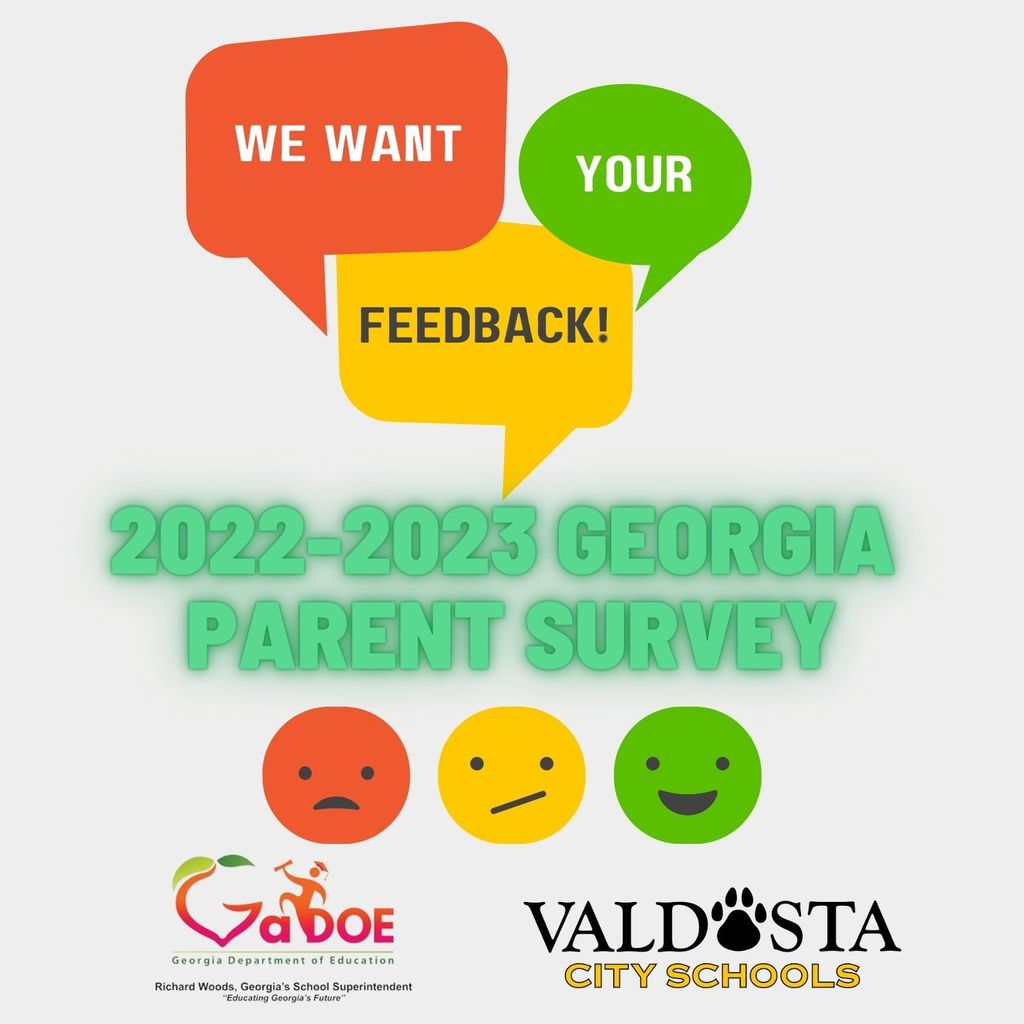 The VHS Marchin Cats Auxiliary Auditions are February 21 - 24 from 3:30 until 5:30 pm in the VHS Dance Studio. Click here to download the application packet (
http://bit.ly/3HKFy2f
).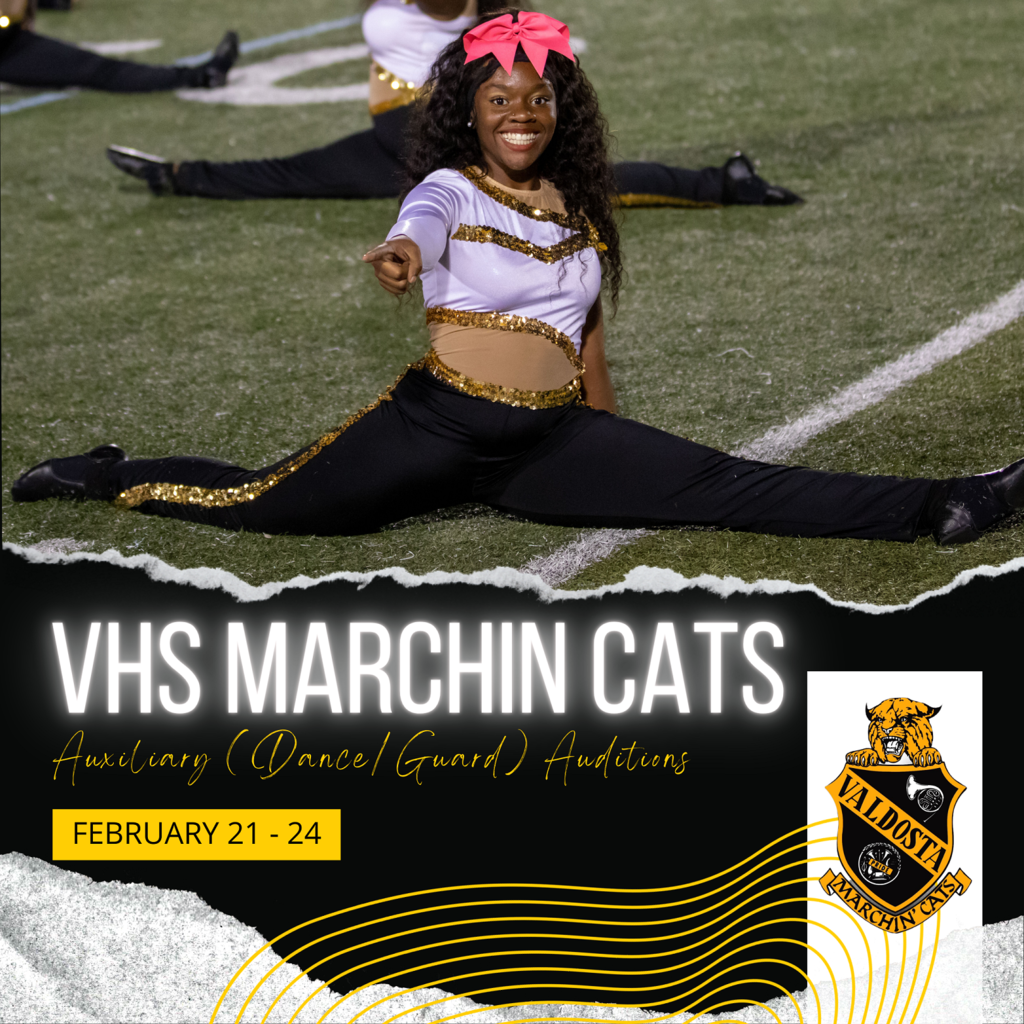 The search committee wants to hear from stakeholders, what do you want to see in our next superintendent? Click here to take the short survey -
http://bit.ly/3RiTdAE
Survey available through February 17, 2023.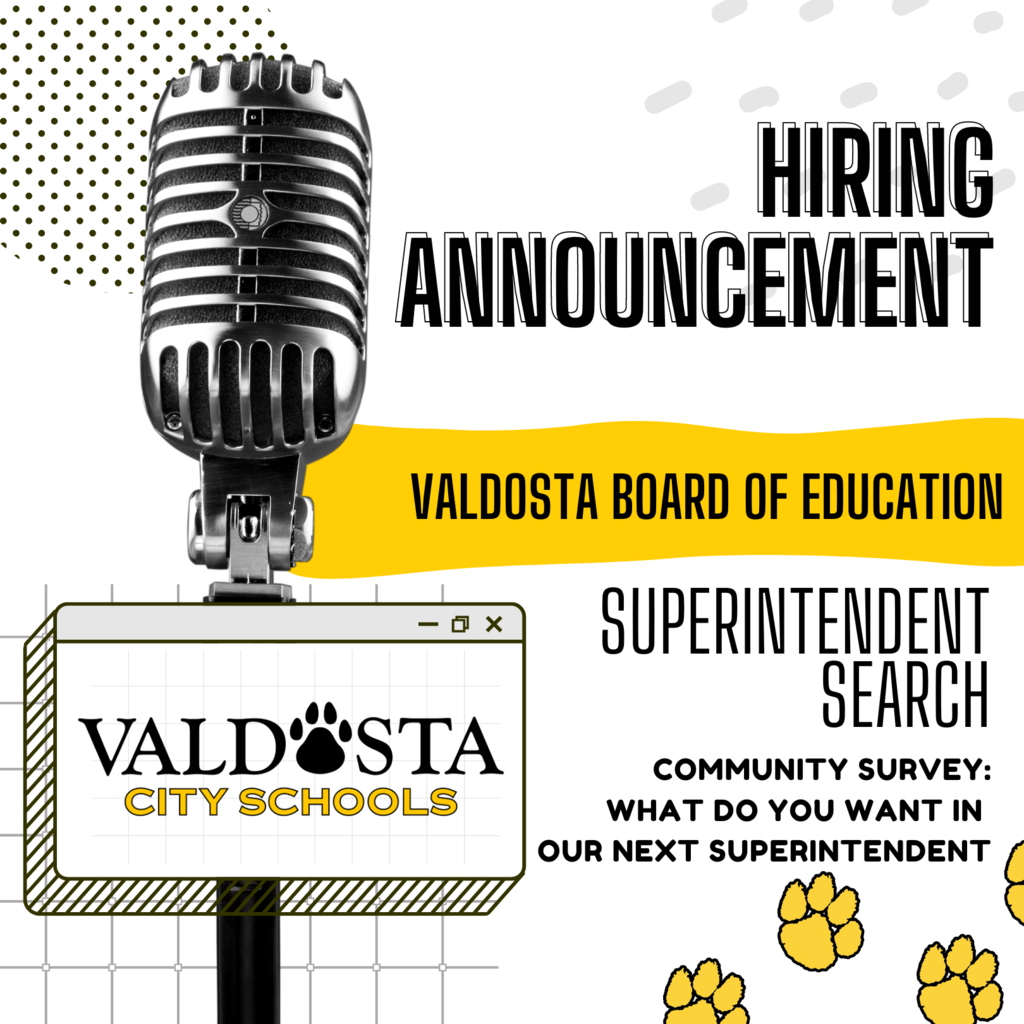 Valdosta City Schools Foundation, Inc. announces application deadline for annual scholarships as Friday, March 31, 2023. Click here for full details and to apply -
http://bit.ly/3HdhZgT
.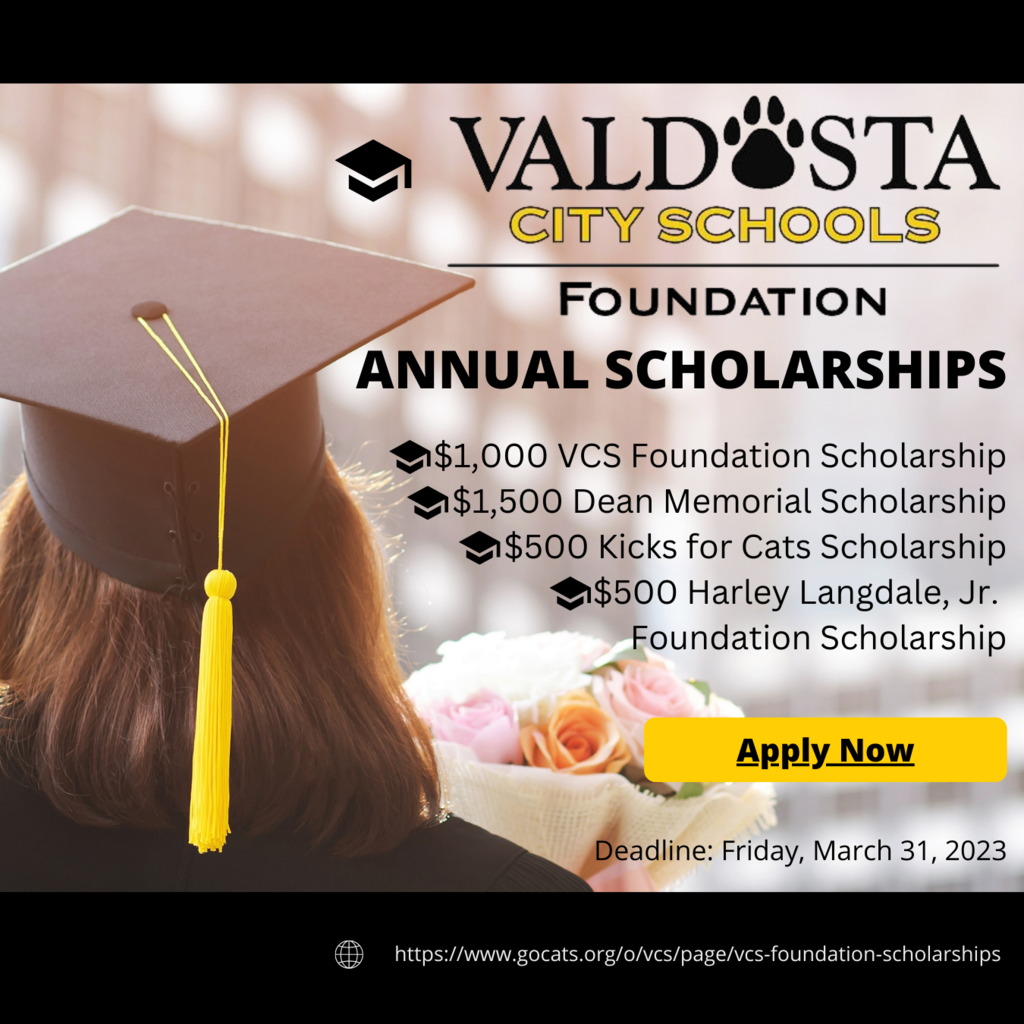 Valdosta City School Nutrition Program is making the grade. VECA and VHS received an A 100% on their health inspection. Great job to an amazing staff.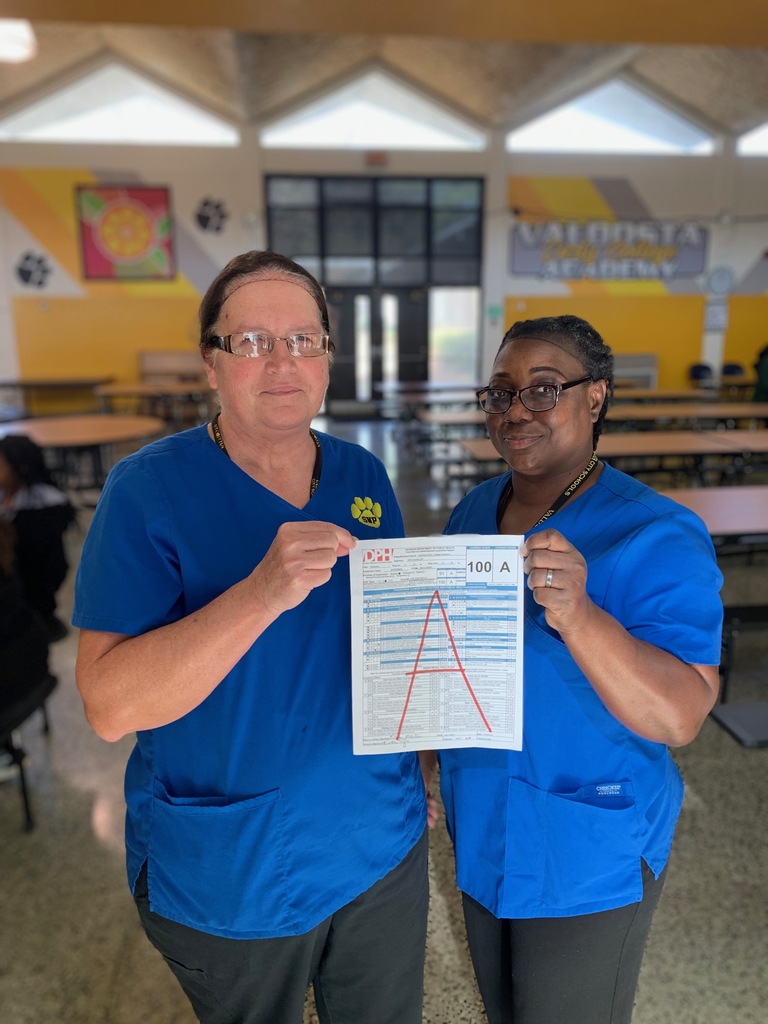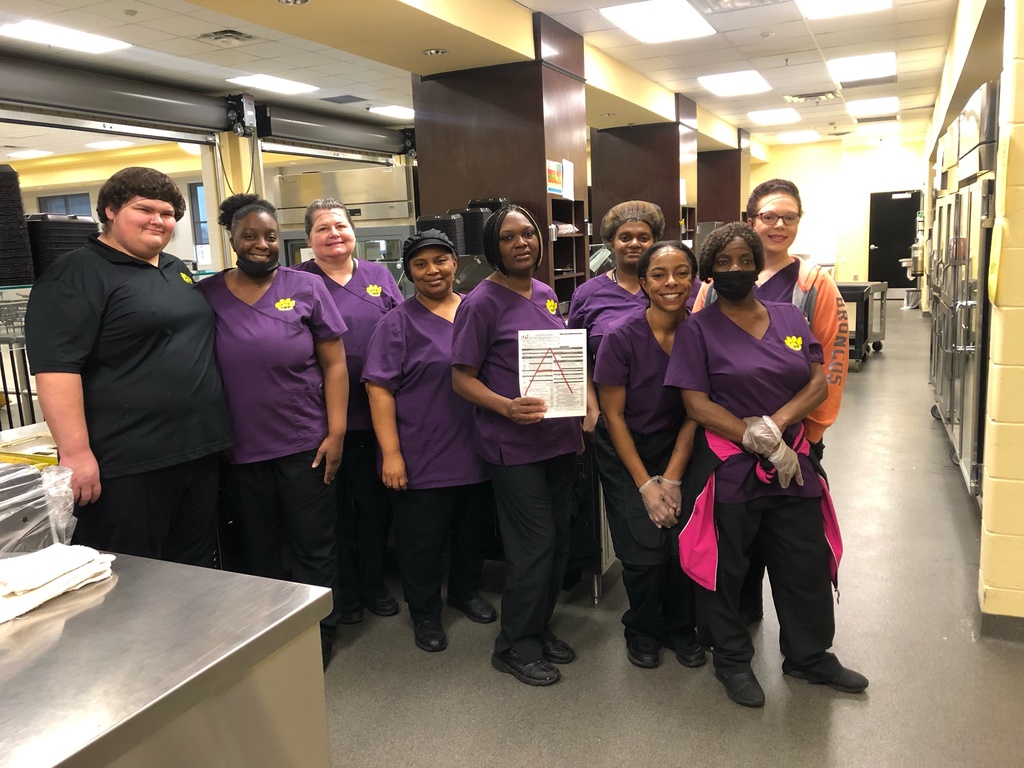 Due to inclement weather, all after school activities for VCS have been canceled today, Wednesday, January 25, 2023.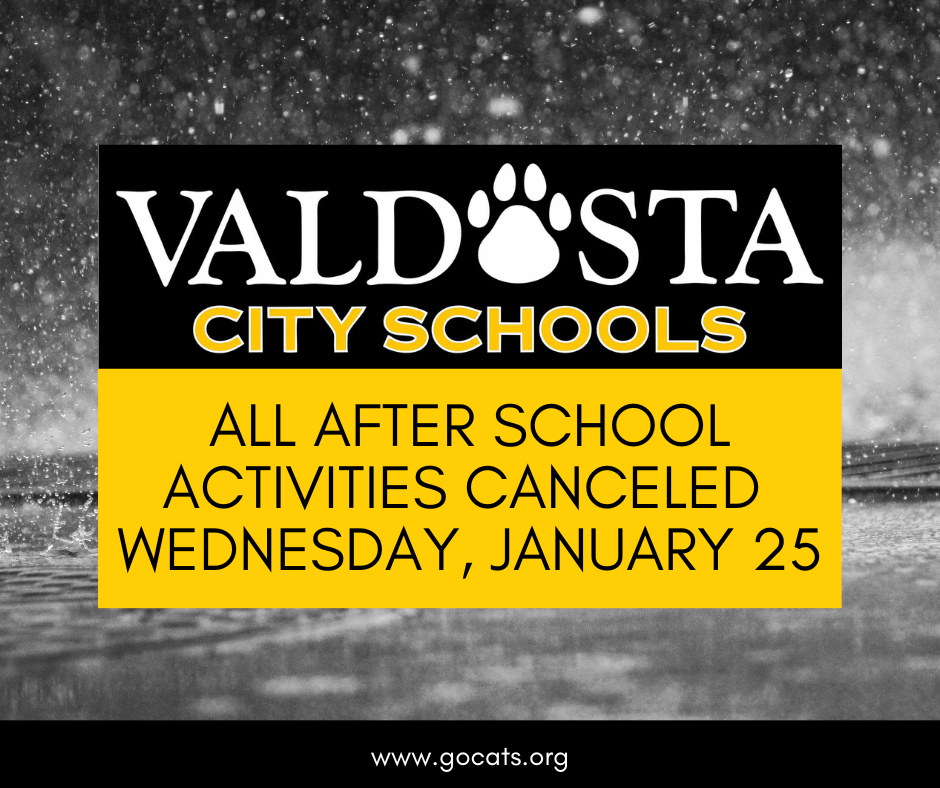 Mark your calendar for the February Blood Drive at J.L. Lomax Elementary School!

Valdosta Middle School serves an assortment of fresh salads for our health and taste buds. Valdosta City School Nutrition Staff always feed you right.

Girls in grades 8-11 along with their parents/guardians who are interested in starting the VHS Girls Flag Football program are strongly encouraged to attend a meeting on Monday, January 23 at 6 pm in the VHS Cafeteria.

The Valdosta City School Nutrition Program are Wildcats at heart with Georgia on our minds.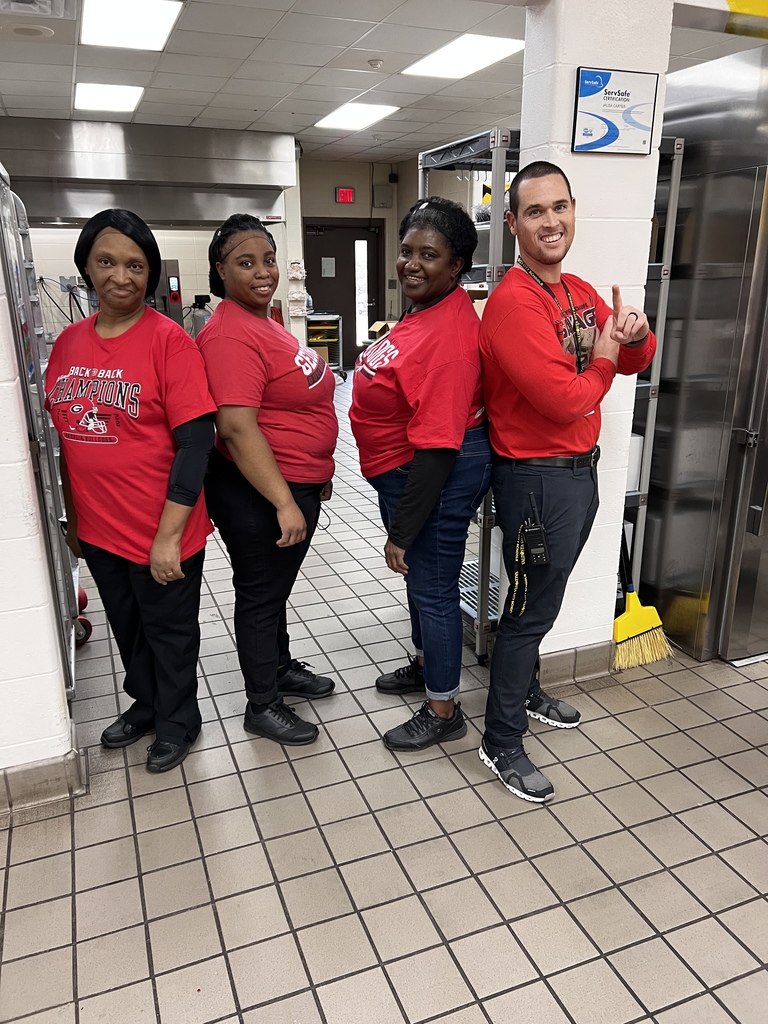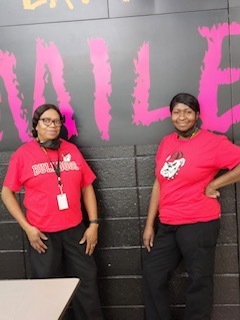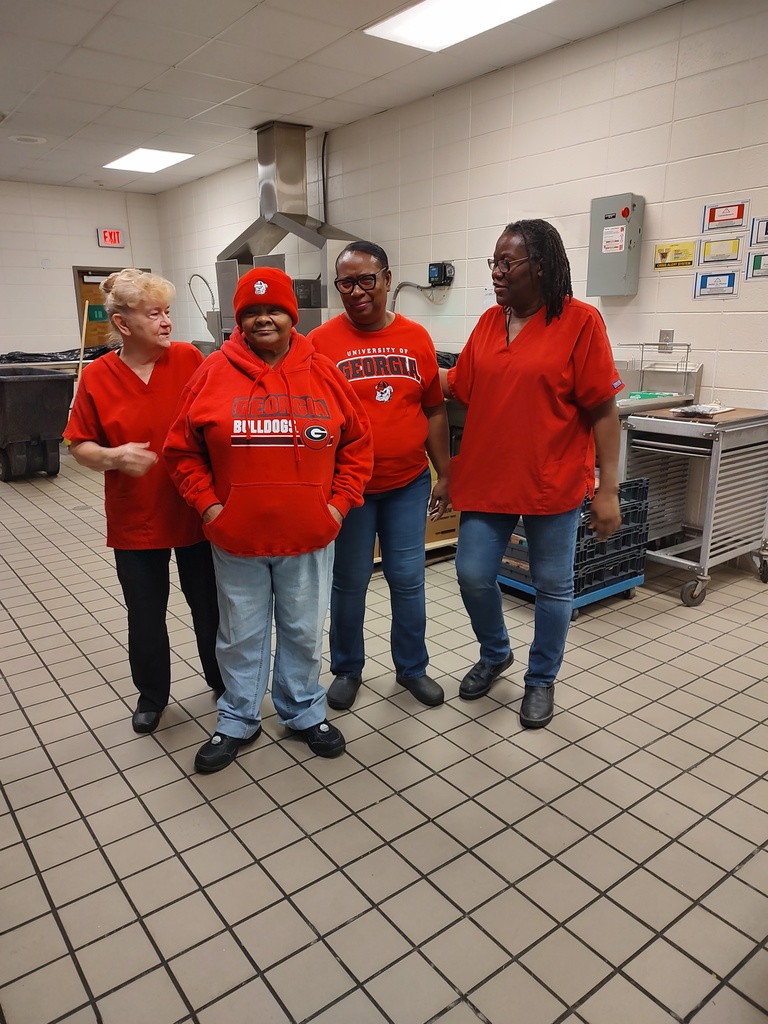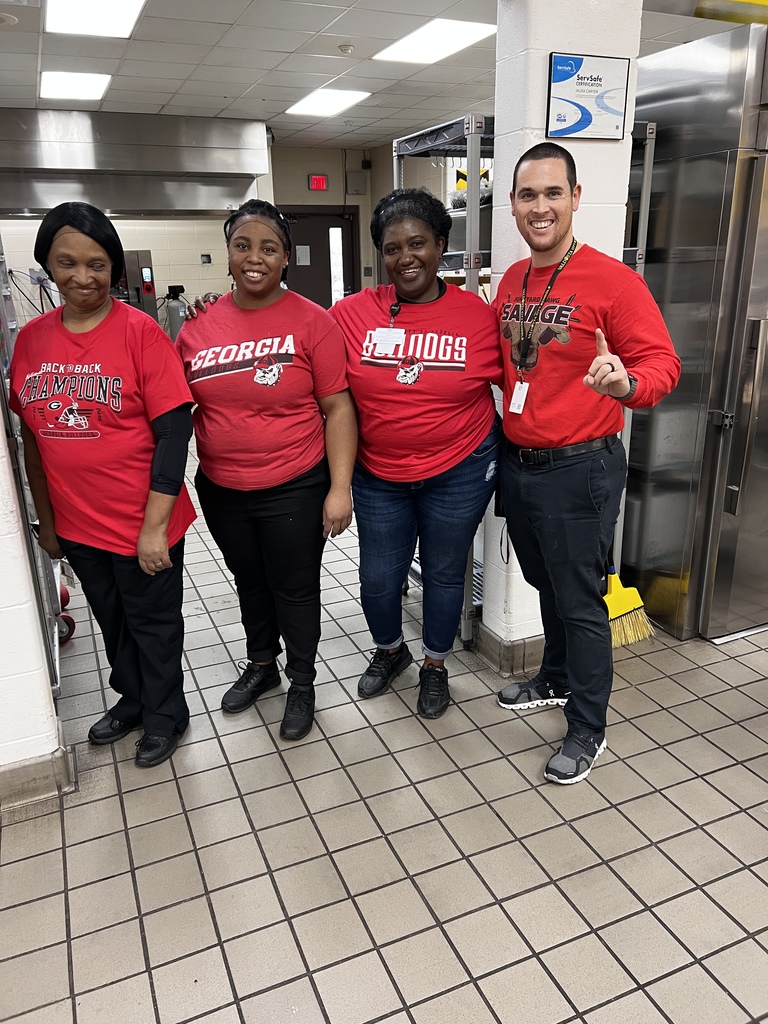 Become a master gardener and volunteer with any of our VCS school gardens!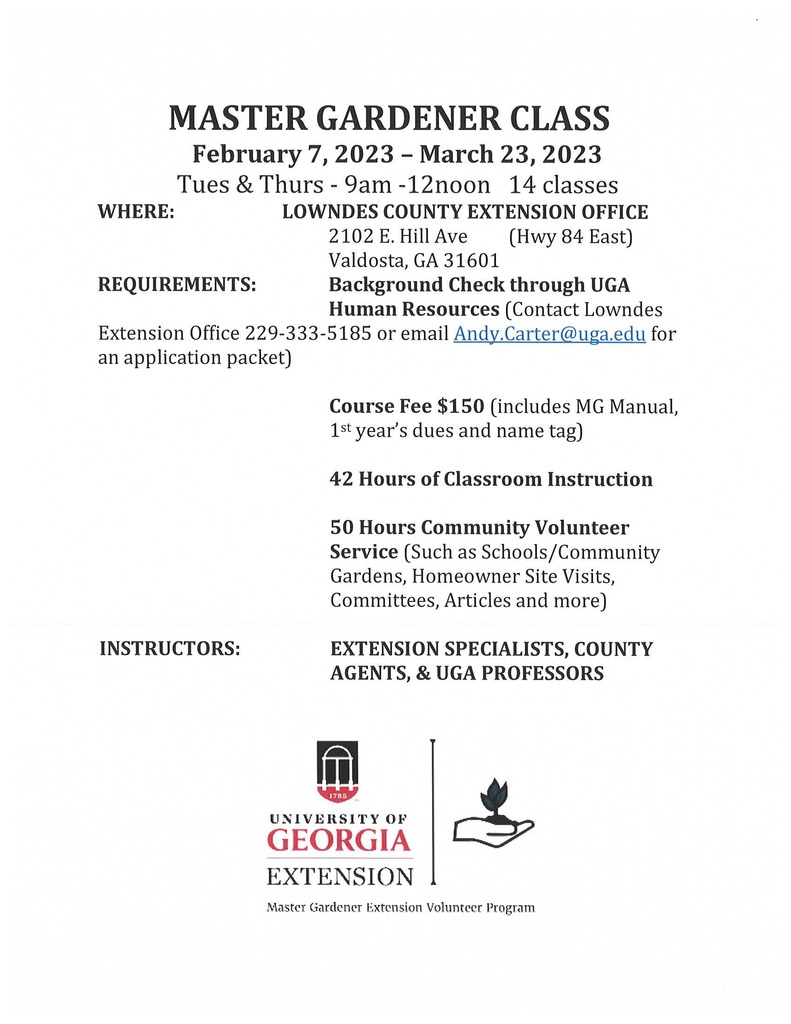 Valdosta City School Nutrition Program lunch is so delicious that Mr. and Mrs. Santa Claus flew in from the North Pole to eat. SNP made Santa's Nice List.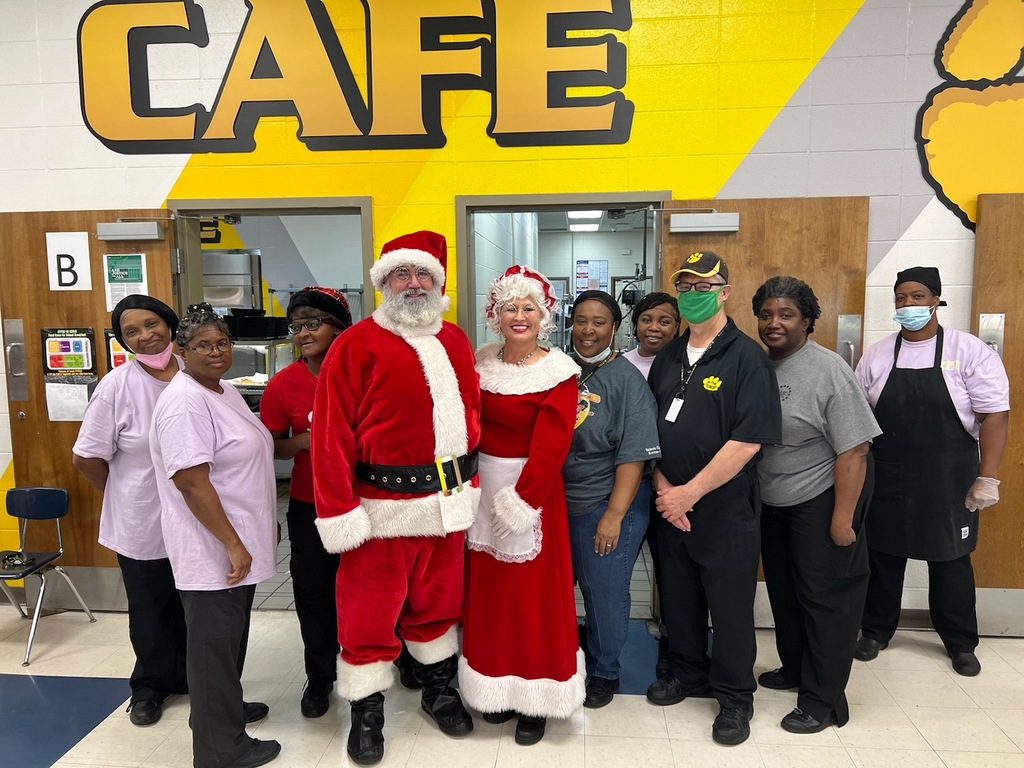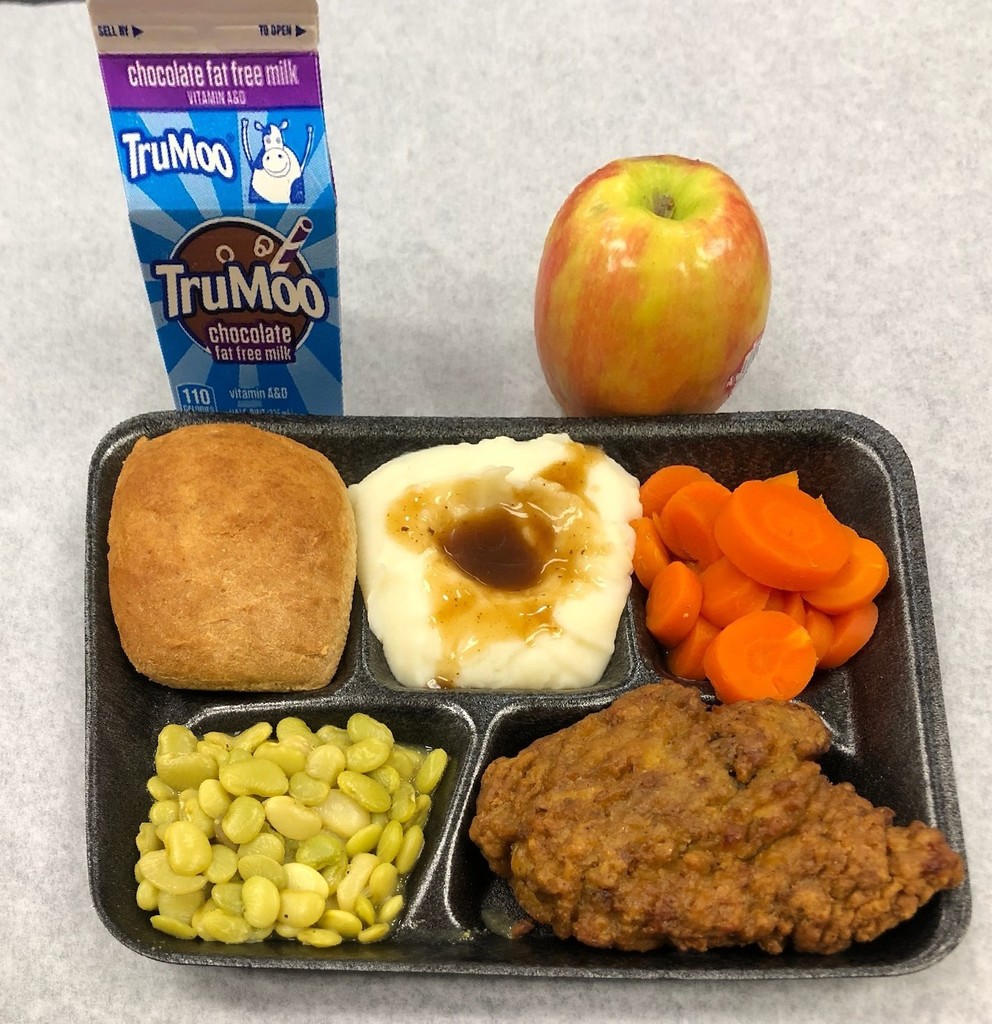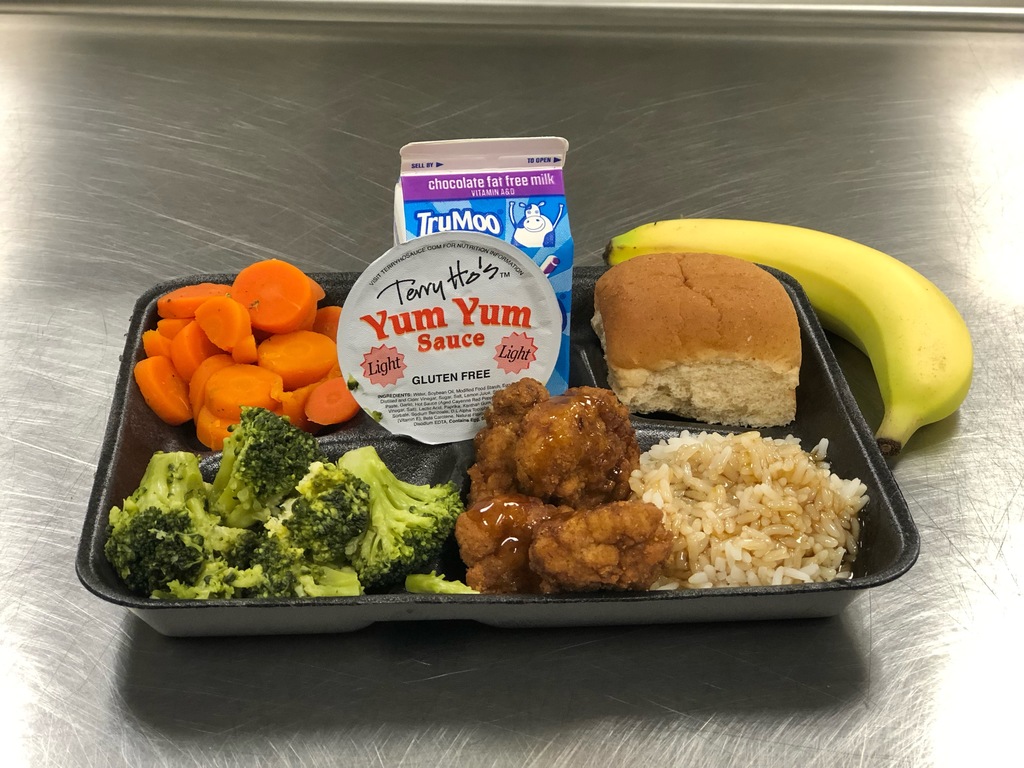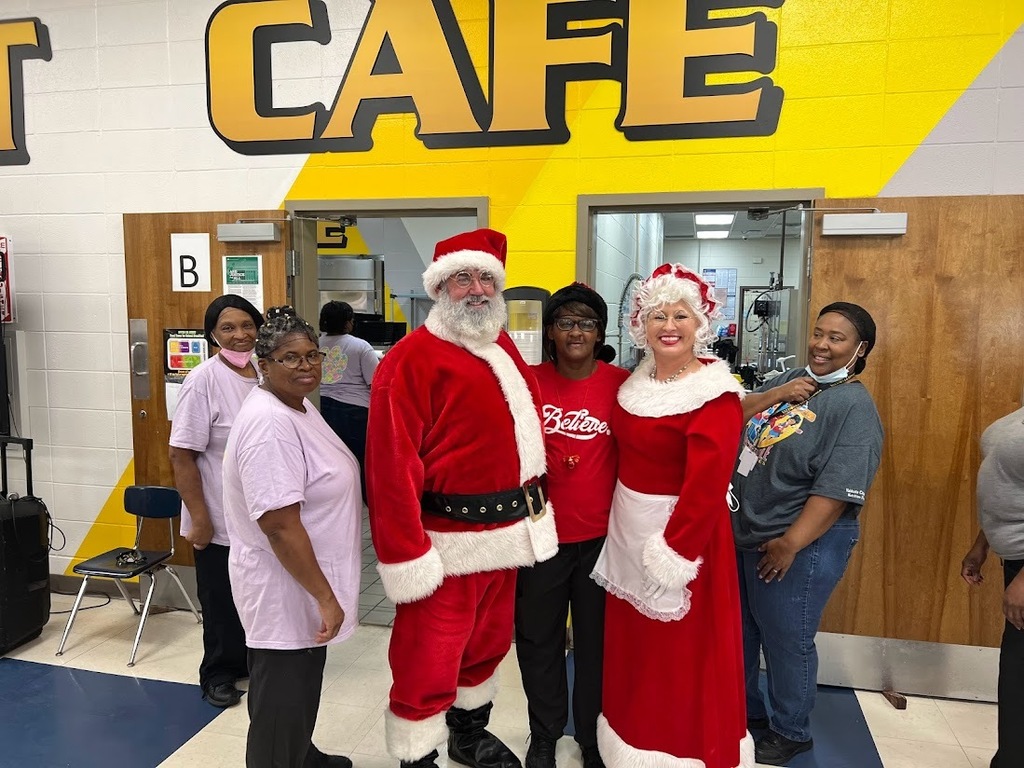 When Gregory Sallet's teacher, Marcia Joyner, requested a drawing for her Grinch themed classroom, he delivered. Great job Gregory!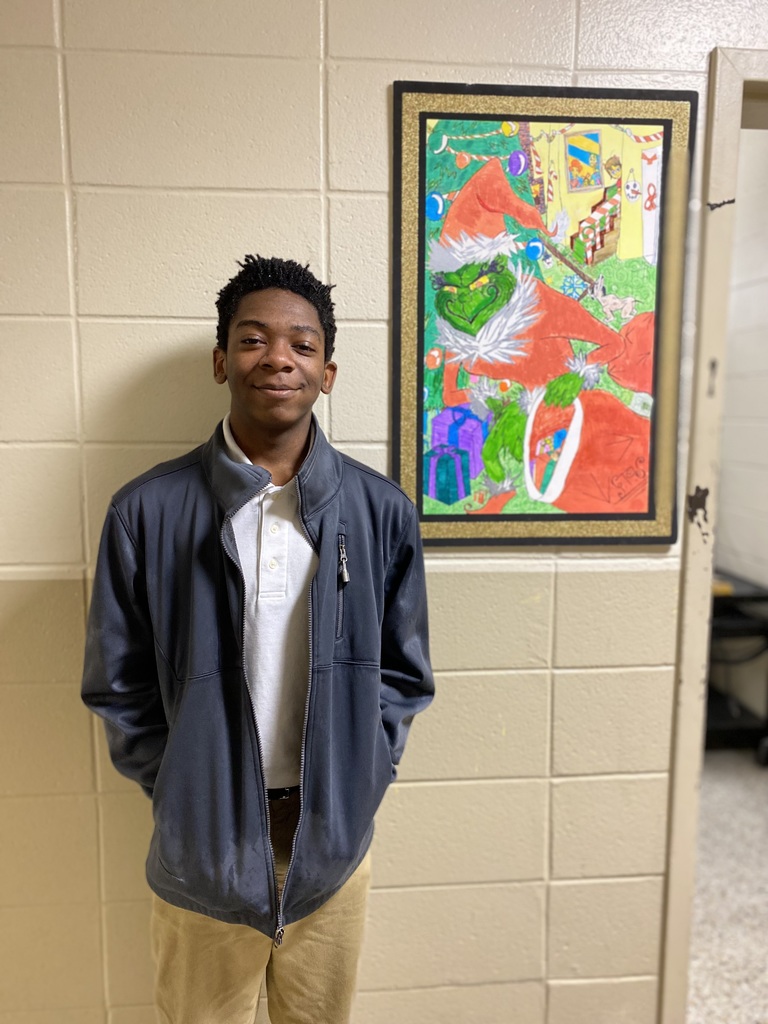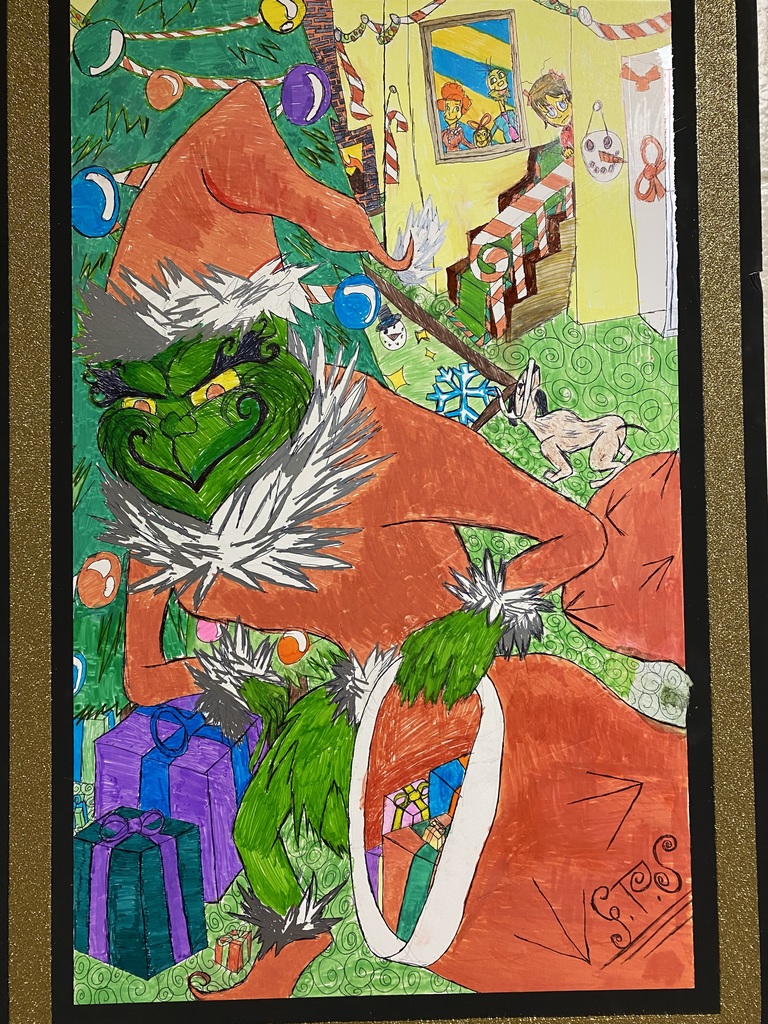 Help us wish the best of luck to the VHS Esports team as the compete for a state championship today at 5 pm. VHS will take on Northview High during the competition held on the campus of University of West Georgia.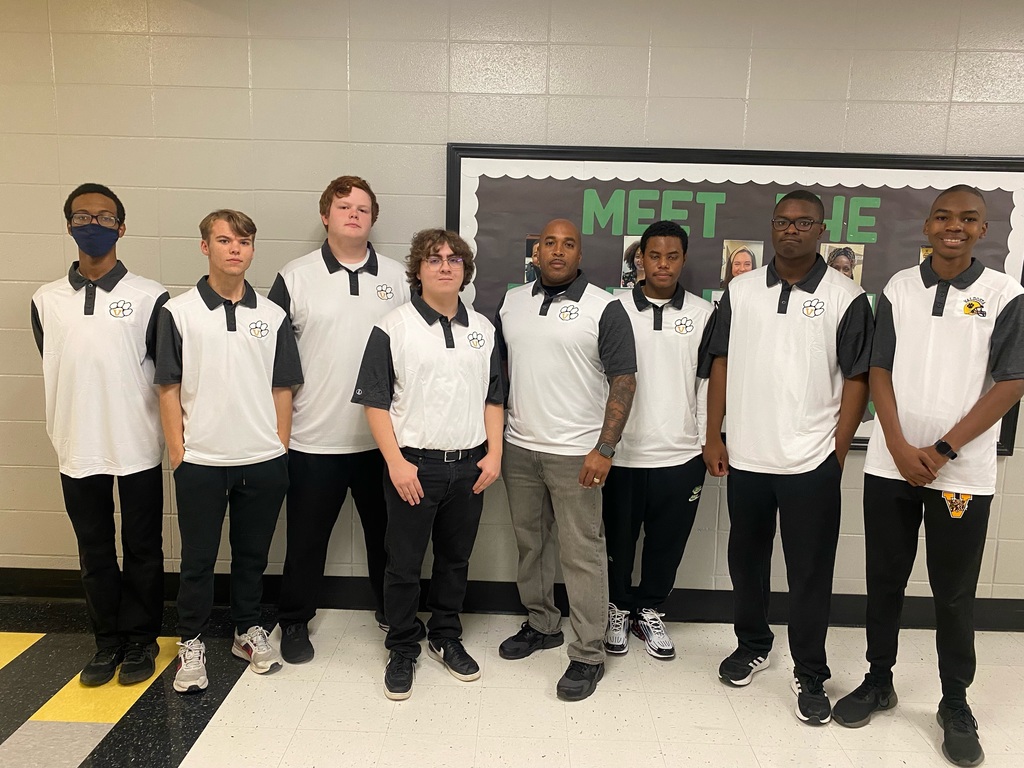 The December regular meeting of the Valdosta Board of Education will be held at the superintendent's office in the boardroom on Tuesday, December 13, at 7:00 pm. Click here to view the agenda (
https://bit.ly/3HMZEJR
). All meetings of the Valdosta Board of Education will now be streamed live via the VCS YouTube Channel. Subscribe to GoVCSCats on YouTube to stay up to date! Click here to bookmark the page (
https://bit.ly/watchVBOELive
).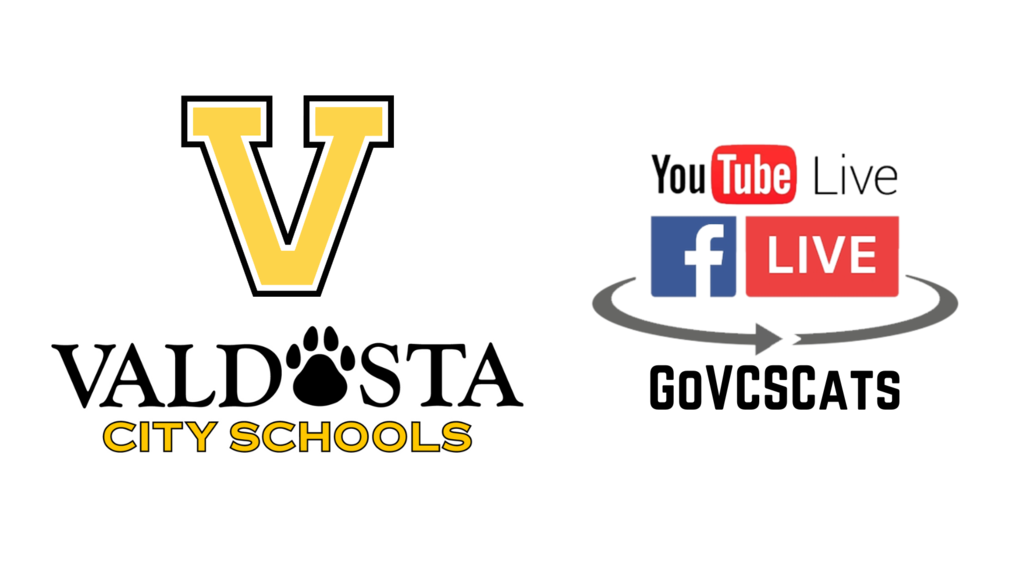 Join us for J.L. Newbern Middle School's "A Christmas to Remember" on December 13 at 7:00 pm in the VCS Performing Arts Center.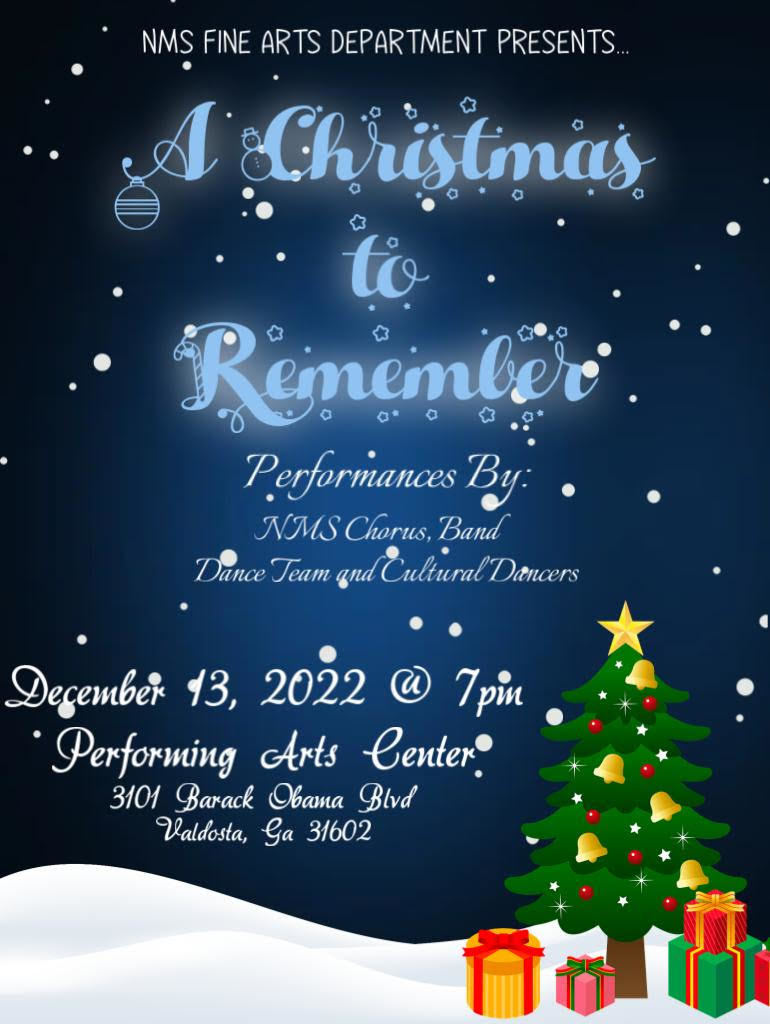 We are ROARing at VMS! Go Cats! #GAPBS2022RollCall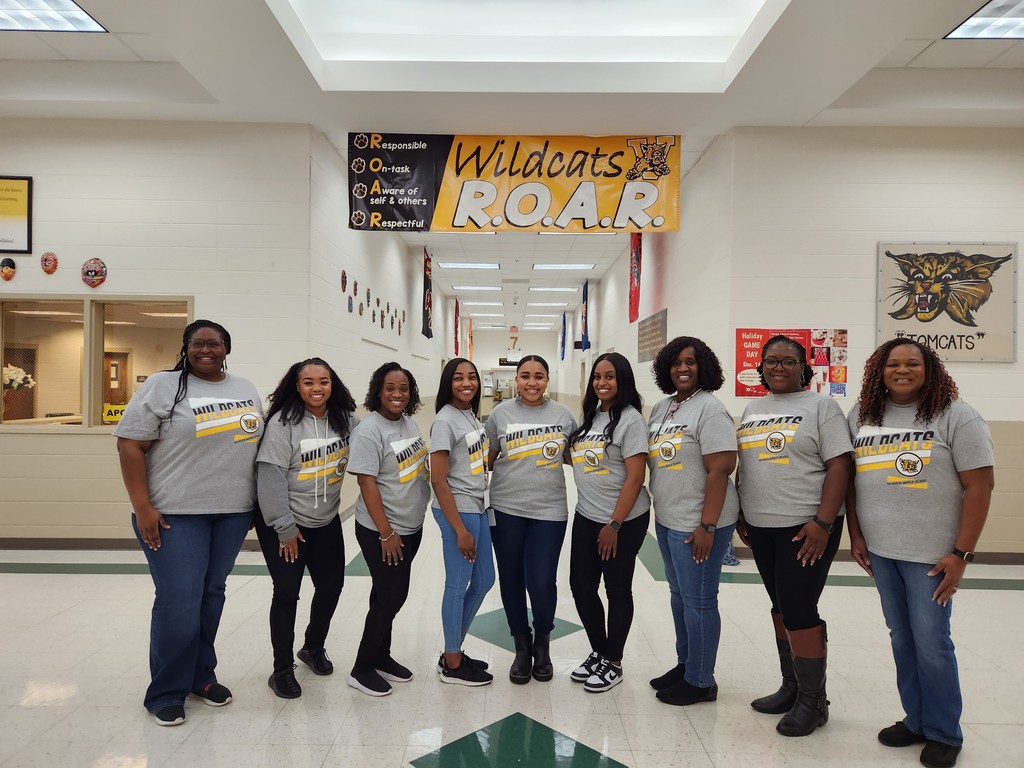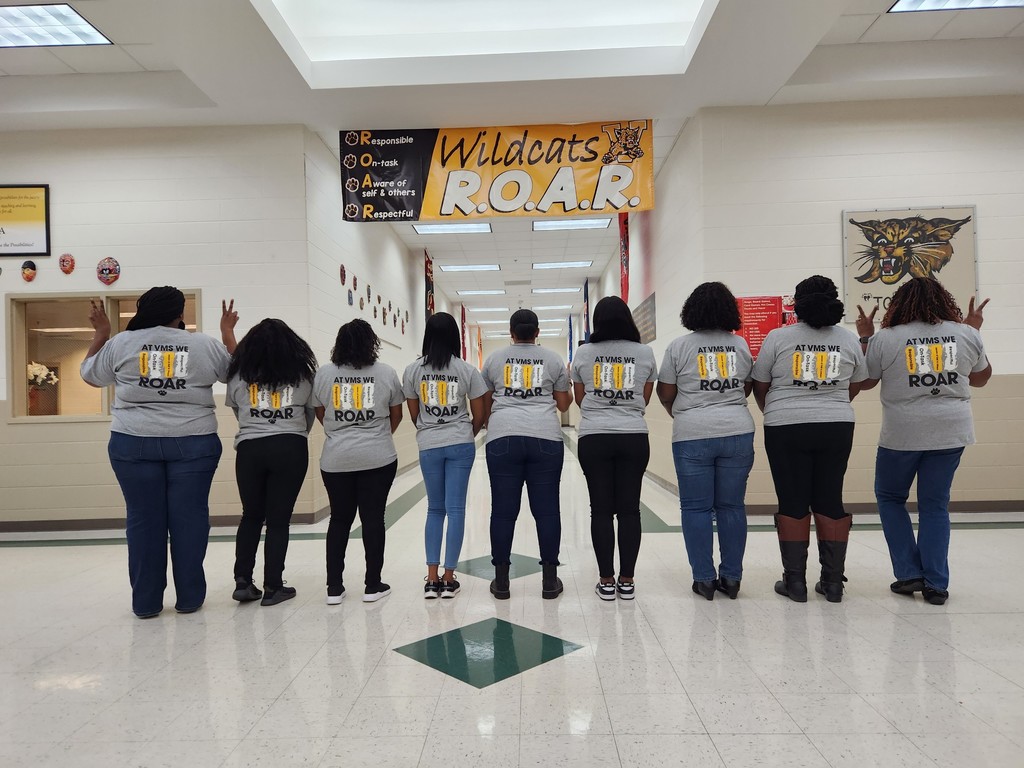 S. L . Mason R.O.A.Rs for PBIS! #Gocats #GAPBS2022RollCall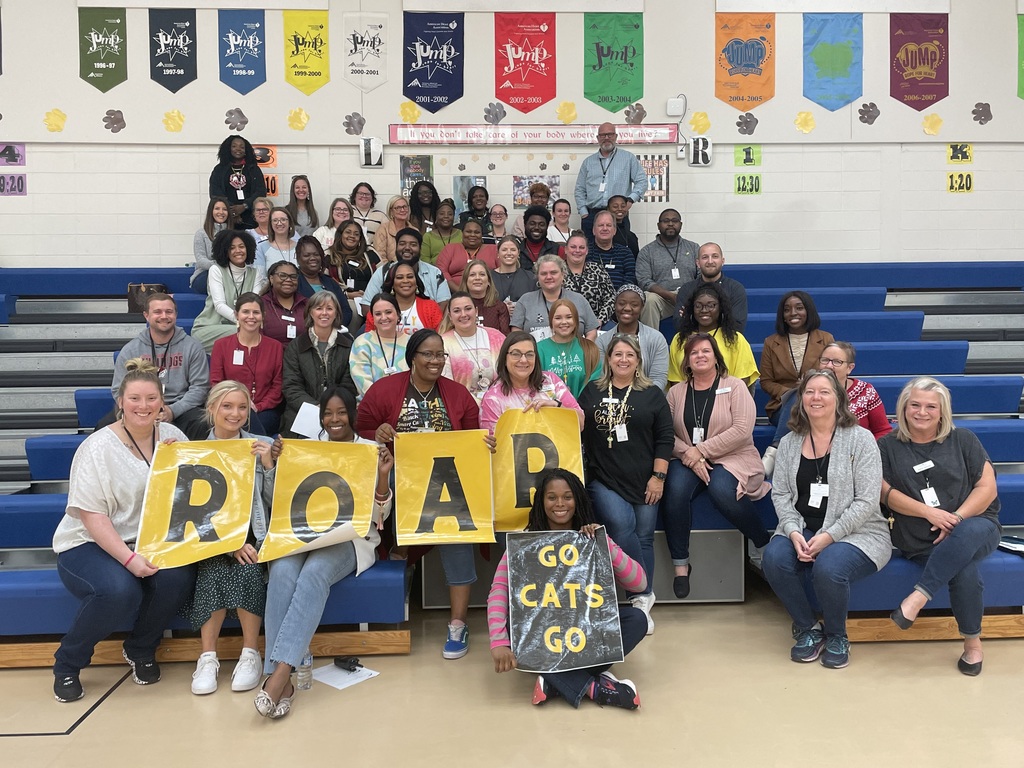 Readers, Ammaretta Dwiggins and Mahkaiyah Davis, each won a $100 gift card provided by Hester and Morris Orthodontics. They were recognized by Ms. Crystal Rowan for reading and reviewing books for the VMS Media Center.

The Pinevale Elementary School Jr. Beta Club recently spent a Sunday afternoon volunteering at our local Toys for Tots warehouse. The students assisted by sorting and organizing toys for the local agency and were inspired to host their own toy drive at school. Students and staff brought in toys throughout the month of November to help make a difference this holiday season.